Discussion Starter
·
#1
·
My car overheated yesterday and since it was a pain in the *** to find out the location of the thermostat I decided to post a picture and quick DIY. If you're unsure about whether or not the thermostat needs replacing check to see if hot air comes out of the vent when you turn on the heater...if not then then there's a good change it's the thermostat and that it failed in the close position, the upper hoses will also be hard if it failed closed.
required tools: 12mm long-well socket, socket extender, new thermostat, new gasket, flat-head screwdriver (for prying)
First: You're going to need to pop the hood and let your engine cool for about an hour. Once cooled you can either drain the radiator if you have time and flush the system (recommended) or neglect it for now if you're doing this before work and you don't have the time to drain and refill.
Now, it's time to locate the thermostat, it's behind the plastic cover that you can pop off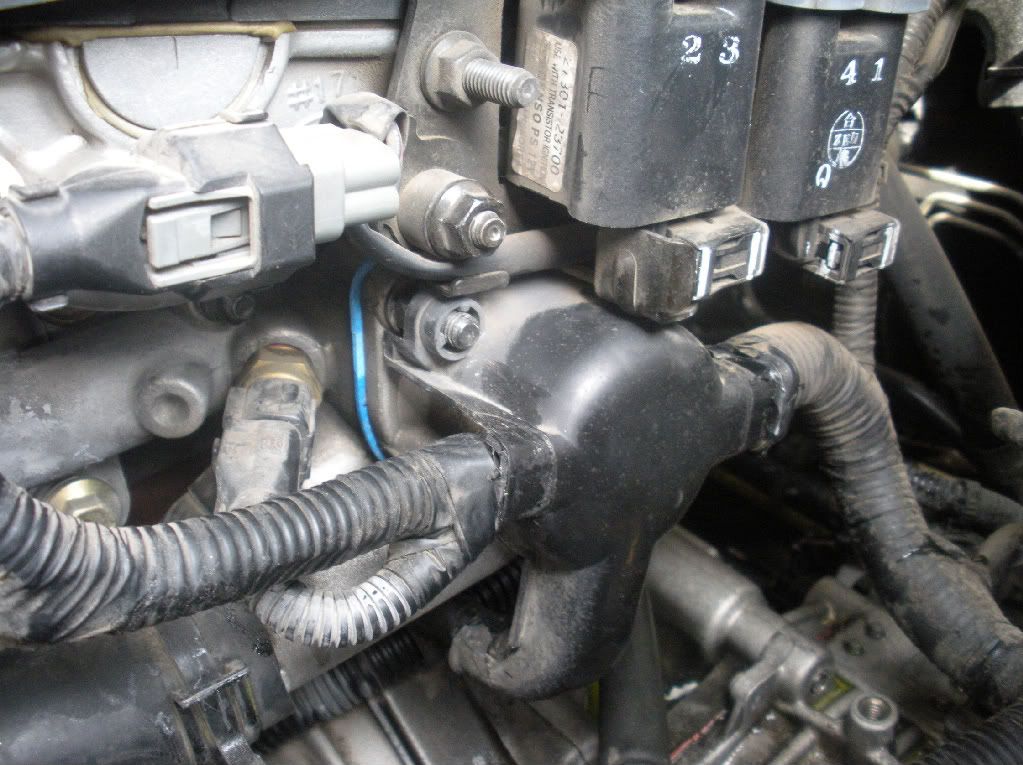 Next, remove the two nuts that are holding the thermostat in place (the ones that were behind the plastic piece). You'll need a 12mm socket to remove the nuts.
After removing the nuts, pull on the housing and remove the thermostat (some coolant will come out) and take out the old gasket.
Upon seeing the thermostat, it was obvious that it was completely thrashed
note how it's nearly in two pieces.
Now we just need to put the new thermostat and gasket on and reconnect the housing and bolt it down.
At this point you might want to consider flushing, refilling and burping the radiator. If not just fill the reservoir and let the car run until it pulls the recently added coolant into the system