·
Oooh Car-Football Friend!
Discussion Starter
•
#1
•
Hi All,
Thought I'd take some time to say hello to you all and introduce myself
My name is Dann and I live in Brisbane, Australia. I have just purchased a 2001MY (10/2000) Elantra GLS hatch, Parrot Blue in colour. For its age and mileage (128000km/79500mi) its in pretty good shape aside from minor paint imperfections and scratches and a near worn clutch, and the interior is near new
Nothing really planned in the way f mods for the moment aside from repainting the bonnet and maybe a set of 16" or 17" mags.
Ideally, if money wasn't a factor, I'd fit a Ground Dynamics Elantra Skyline V-fiber front bar and sideskirts and a Artsports/GT Wing rear bar
Some pics: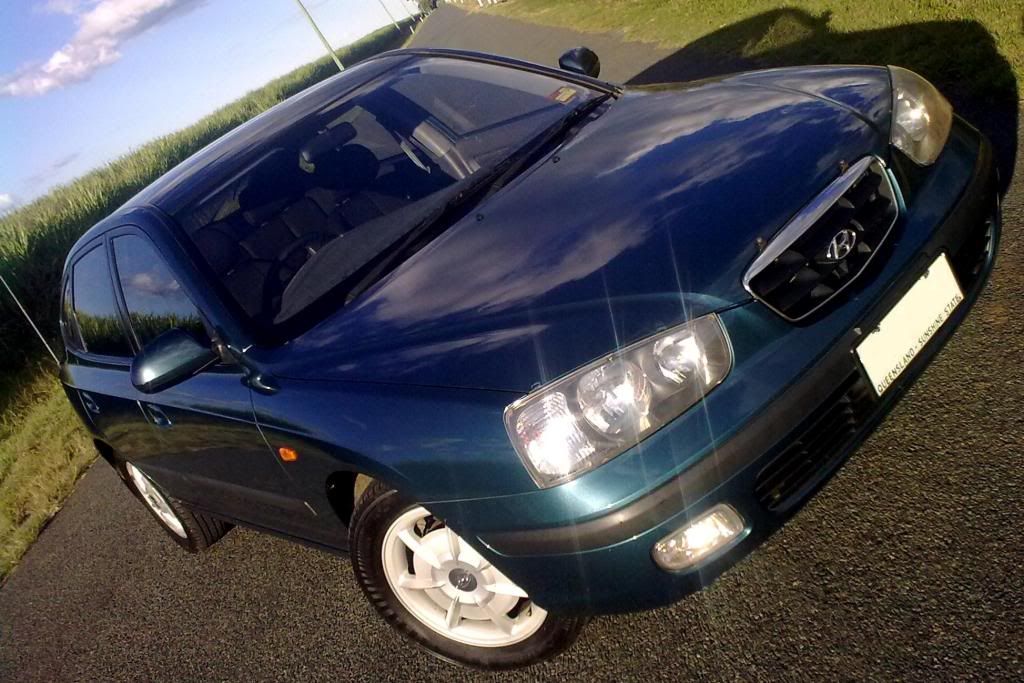 I look forward getting to know you all
Vodevil