Vote for the car that should be January's COTM:
paki
Modification List:
Interior
Blue Neon (Redline) located on center console
Blue LED Window Switches
Blue Clock Mod
JVC DV-5100 CD/MP3/DVD Player
2 MTX 12" Subs -- Total: 400w RMS at 2ohms
MTX RT251D Amp -- 400w RMS Bridged
Pioneer TS-E1690 Door Speakers (60w RMS)*
KDM Card Holder
KDM Chrome Inside Door Handles
03 Tiburon Pedals + Dead Pedal
Fuzzy Dice (my sister gave them to me
)
StreetRacerParts.com Reverse Glow Gauges
ElantraXD Badge located on passenger side Dash above Glove Compartment
Dummy LED mounted on KDM Card Holder
*Pioneer Speakers - As far as I know, these are not available in the U.S. A friend of mine went overseas and picked these up for me.
Exterior
Force BT-3 17x7 wrapped in 215-45-17 Kumho Ecsta 711's
18% Tint All Around
Debadged
KDM Clear Sidemarkers
OEM High Spoiler
ElantraXD.com license plate frame (rear)
Uneek 8000k HID Kit (Bluish/White light)
Engine
eBay 94-97 Accord CAI 2.75"
Ground Wires
J-son
List of Modifications:
2004 Gt fully loaded
Engine:
Evofusion Cold Air Intake
Brakes & Suspension:
Shark Racing front and rear strut braces
KVR Crossdrilled Rotors (front) and ceramic pads front and rear
Wheels & Tires:
19x7 Falken chrome Torque 5 wrapped in 215/35 R19 Falken Azenius ST115
Sound & Interior:
Pioneer DHE-P740 CD head unit
Front image:
5 1/4 Boston Acoustic Pros
Rear image:
6x9 Eclipse 3 way in custom hatch cover box
Amp:
Rockford Power 550 4 channel
Ark short shifter with stock shift knob
CG Lock seat belt attachment for solo2 racing
Tint:
35% front doors, 20% back doors and triangles, and 35% hatch window
Exterior Decals & Emblems:
Shark Racing decal on hood driver side corner
Shark Racing emblem on center of hatch
Avante XD emblem on right of hatch
Falken decals on rear quarters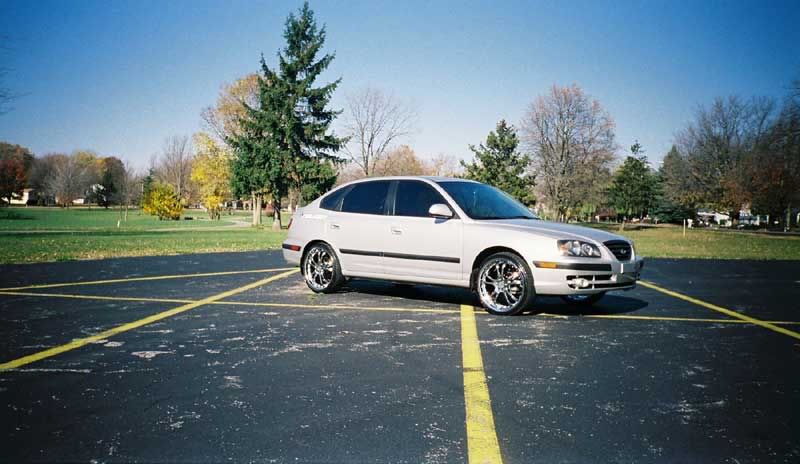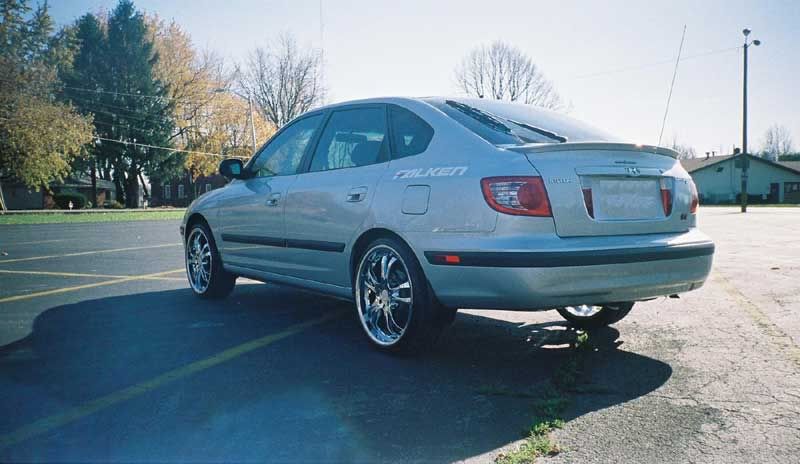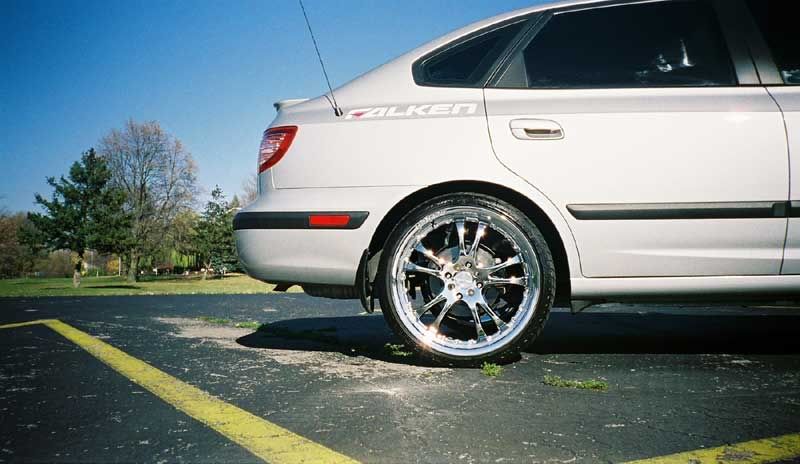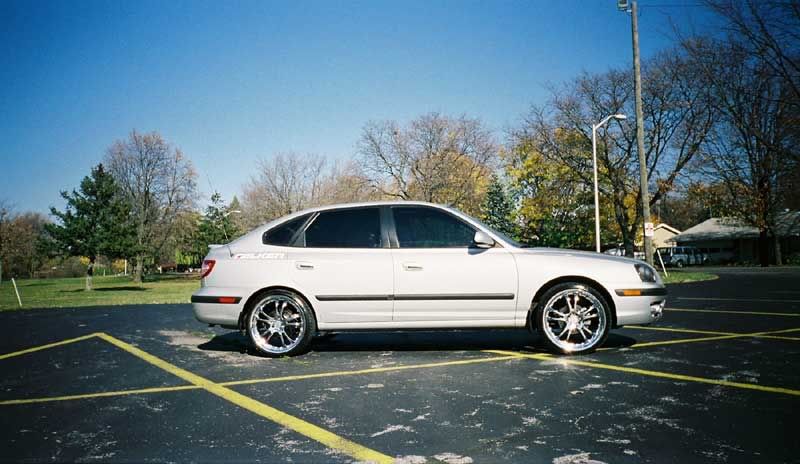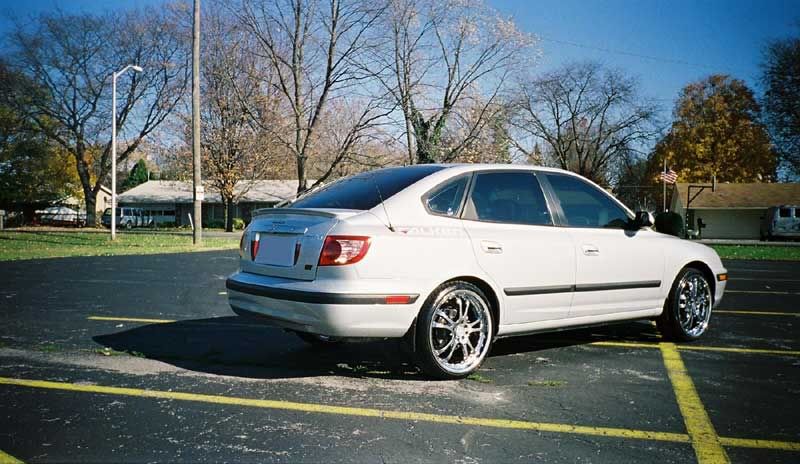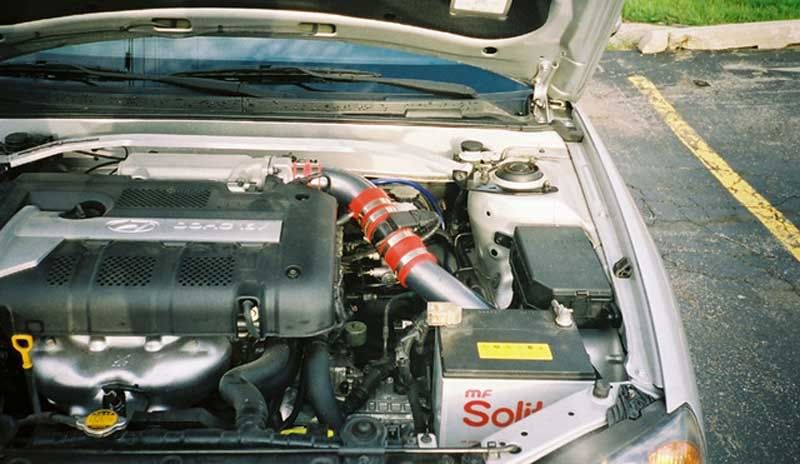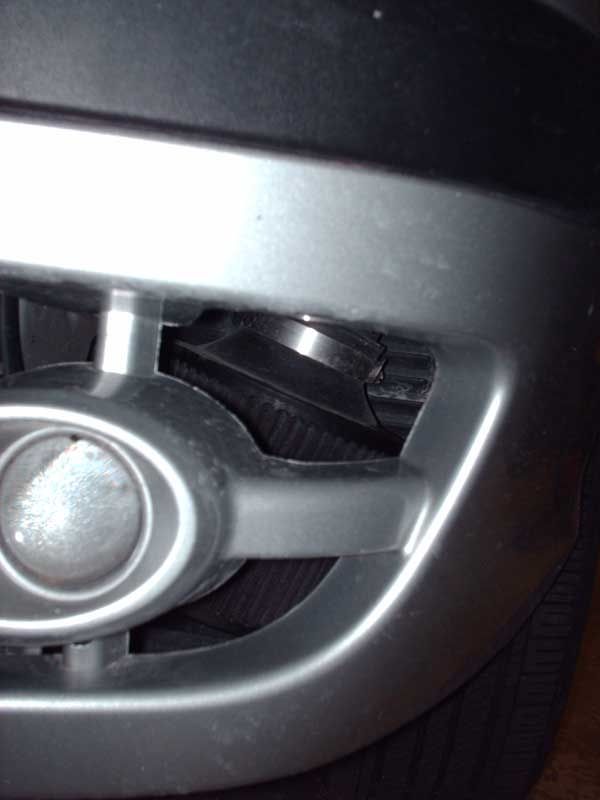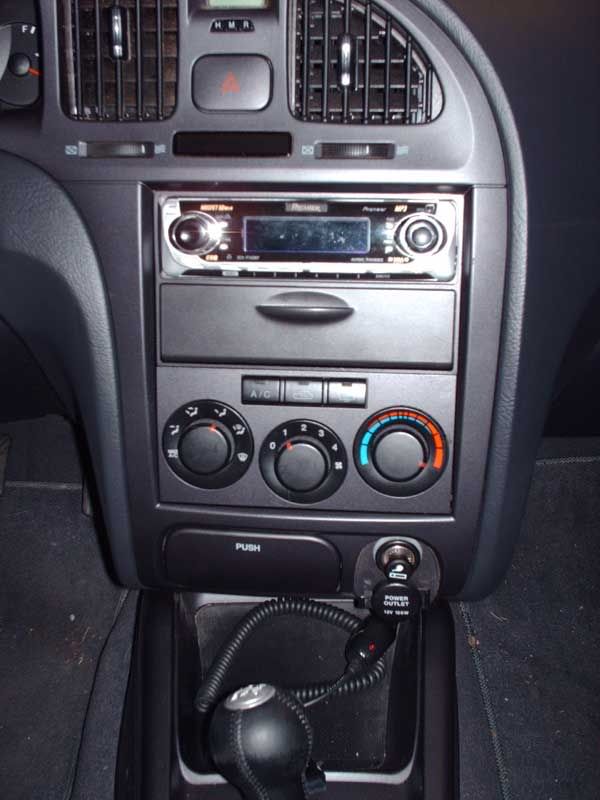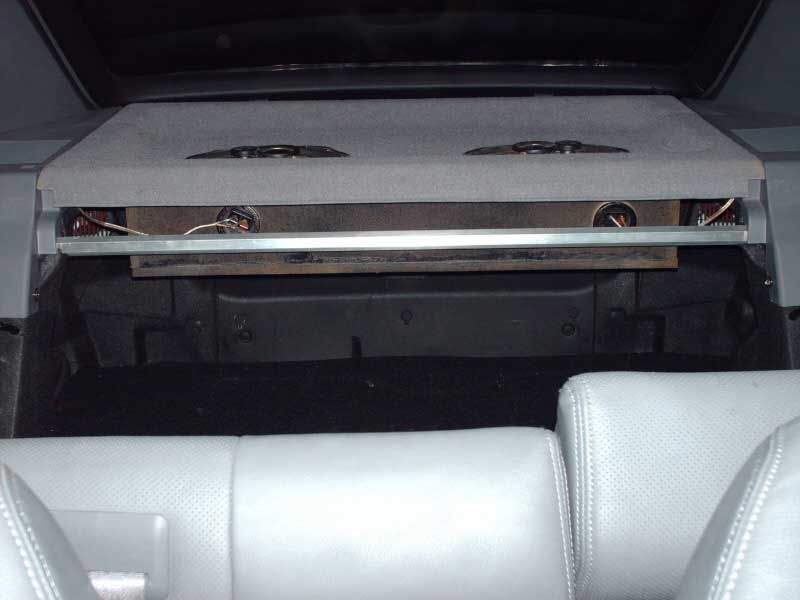 yamaha
Modifications:
Engine:
Shark Racing 60mm BBTB
Shark Racing Performance Thermostat
Shark Racing Front Strut Bar
Jspeed Adjustable Cam Sprocket
Jspeed Underdrive Pulley
SRI with K&N Filter
OBX 4-2-1 Headers
Full 2.5 inch Mandrel Bent Catback Exhaust
Dynomax Turbo Muffler
eBay Ground Wires
Oil Catch Can's
Ported Head-www.Hybridynamics.com
Transmission Cooler
Appearance:
Tinted Windows to 35%
Shorty Antenna
Hood Spacers
Meshed Front Grill
Painted Calipers
Shark Racing Blue Tinted Corners and Reverse Lights
eBay Blue Indiglo Cluster
Suspension:
Tiburon Ultrasports
Arospeed Lowering Springs-3 Inch Drop
ROH 17" Rims
Hankook Ventus 405 205/40/17 tires
RD Tiburon Rear SwayBar
Braking:
Slotted/Drilled Rotors
Hawk Brakepads
Stainless Steel Brakelines
Security:
Audivox Prestige APS 836 Alarm System
Future Updates:
Turbo (April 2006)
Speed Factor T25 Turbo
Garrett T25 Turbo
304L Stainless Steel Log Style Manifold
2.5" Down pipe
2.5" Intake piping
K&N Injen Air filter
Fast-Turbo SS Oil feed line and Press Fit Oil return line and fittings
2.5" Charge pipes (Mild Steel, painted Black)
FMU(Beta1)
3 ply Silicone Couplers w/ Clamps
Greddy Turbo Timer
HKS SSQ Blow Off Valve
FMIC
Perfect Power SMT6
AEM Wideband
Shark Racing Decompression Plate
Manual Boost Controller
Bosch 440cc Injectors
Magnaflow Three Inch Catalytic Converter
Big Brake Kit (May 2006):
Precision Brakes Big Brake Kit
BodyKit (July 2006):
GT Tech Korean Bodykit
bolofly2003
2002 GLS
Engine:
Weapon R Secret Cold Air Intake
Brakes & Suspension:
KVR Crossdrilled Rotors (front) and ceramic pads front
Wheels & Tires:
17x7 HP Racing and 205/40 R17 Nakang Tires
Sound:
Clarion VRX 925VD
Clarion TTX 7501Z TV TUNER
Clarion DVH920 DTS SOUND
Clarion ZCP TV Antennas
Clarion SRK5 Center Channel Speaker
Clarion CD Changer
Front image: 5.25 Pionner TSC-160R
Rear image: 6x9 Pionner TSD-691R
Subwoofer: 2 Pionner TSW-306C
Amp: Clarion 450 for Front and Rear
Amp: Pionner GMD510M 1000Watt Class D for Woofers
Interior:
StreetRacer Reverse Glow Gauge
Custom Car Seat Covers
Clarion Ungo SR 6000 Alarm with Remote Start
Shark Racing Inside Chrome Handles
Chrome Door Sills
Chrome in Windows Air
Tint: 35% in all windows
Exterior Decals & Emblems:
Shark Racing Chrome Trunk Trim
Shark Racing Chrome Door Handles
Shark Racing Mirror Covers Trims
Shark Racing Chrome Gas Trim
Front End Mask Covers
Chrome Elantra License Plate (Front and Rear)
*** JuMpMaN6235 has until the 26th to update pics to the required size of 800x600, if not on the 26th his nomination will be disqualified!
JuMpMaN6235 did not meet the requirements.