BobMs_wht2k2
2002 GLT 5-spd
EXTERIOR:
20% tint
Sonata 16" Wheels/Kumho tires
TSX Exhaust tip
GLS OEM fogs custom wired with Aussie rear fog switch
INTERIOR:
Factory Wood grain
Australian Rear Foglight switch wired to OEM fogs
RL Shiftknob
TWM Aluminum shifter base bushings
Kartboy Shift linkage Poly bushings
AUDIO:
Pioneer H/U DEH-12 45Wx4
Pioneer 6.5" two-way front speakers
Pioneer 6x9" 3-way rear deck speakers
JL 8W0
Kenwood 150w amp
PERFORMANCE:
Cosmo Racing Accord CAI
GT Hatch springs
19mm Tib rear sway bar
Clutch Valvectomy
2.25" Turbo Muffler/TSX tip
Spent time on the 1/4 mile and Auto-x and is a blast to drive!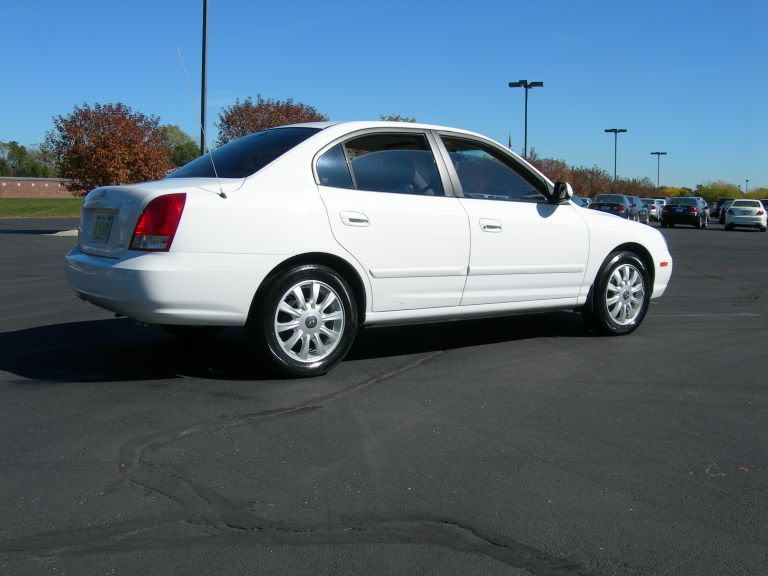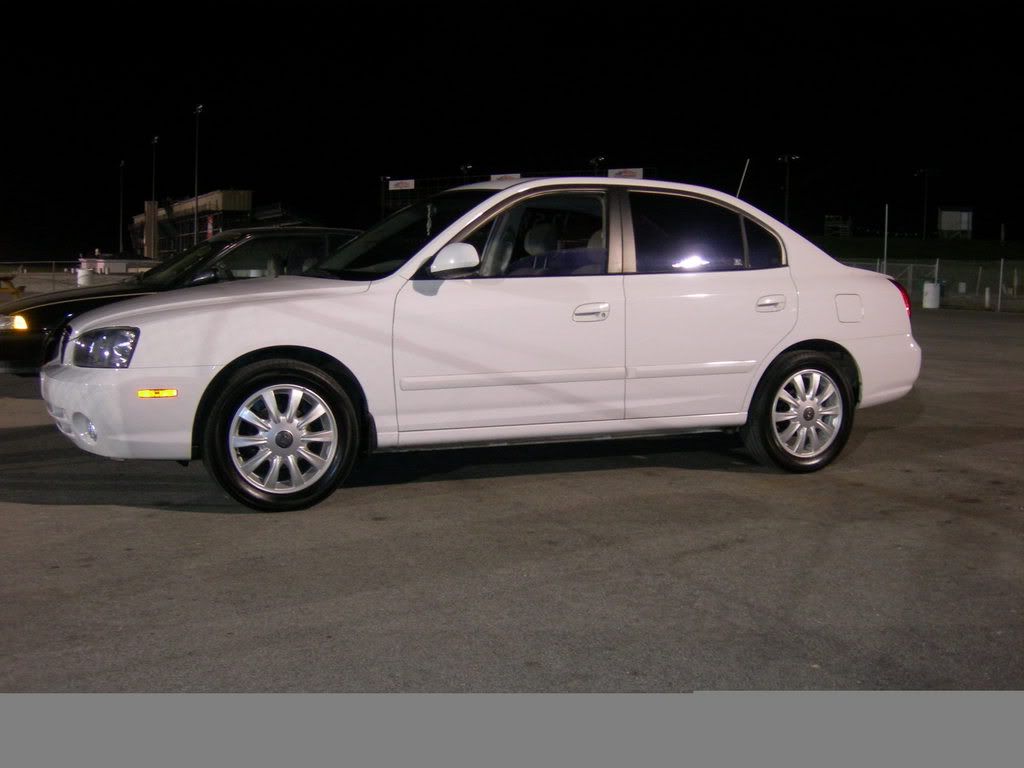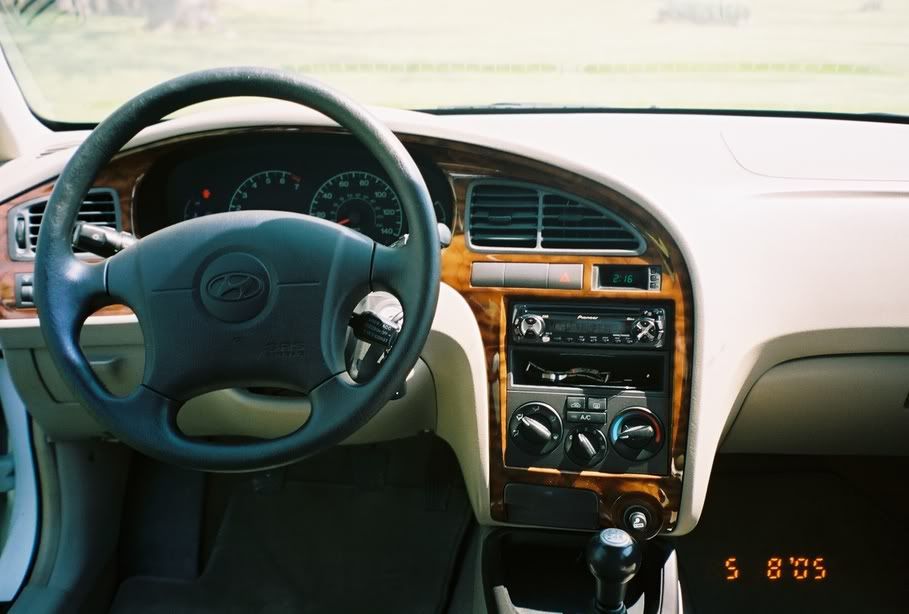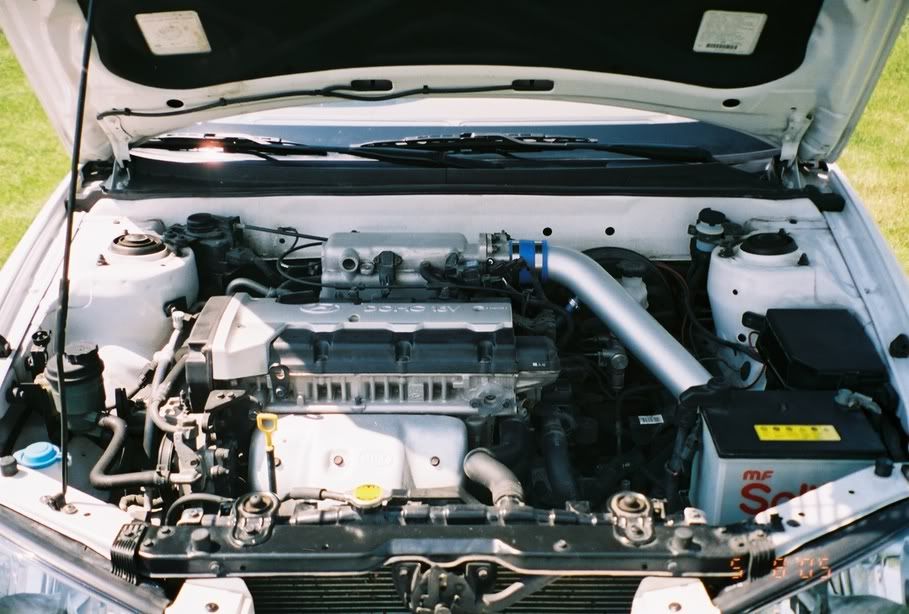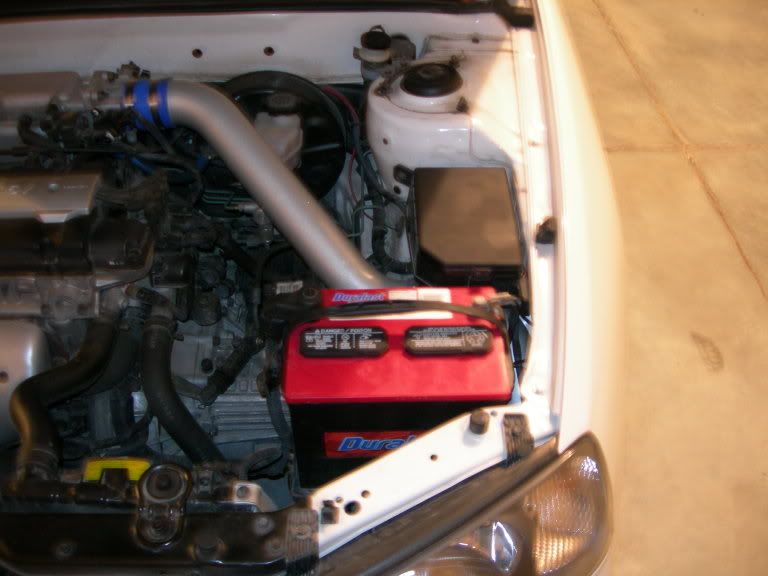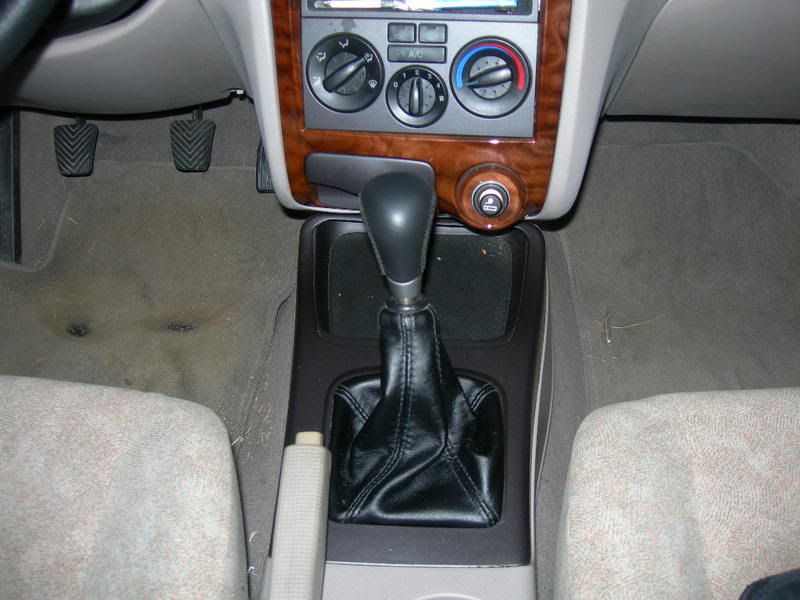 aussieXD2
2005 Hyundai Elantra FX aus spec
Mod List:
_________________________________
2" PSC Catback Exhaust
K&N Panel Filter + Modified OEM intake
17" wheels + 215/45/17 rubber
Painted Brake Calipers with decals
20mm PSC Rear Sway Bar with Metal Endlinks
Pedders Sports Rider springs (30mm drop)
2 x 12" Audiobahn Subs - 400W RMS each
800W RMS Class D Amplifier
1 Farah Capacitor
JVC Head unit + ipod adaptor + 15Gb ipod
OEM Tiburon Pedals
Custom Grill with mesh insert
Stage 2
OEM Dashmat + OEM Floormats
Clutch Slave Cylinder Mod
TB Coolant Bypass Mod
Debadged
35% Tint allround
Cosmo Racing Shortshifter
Removed Amber lens from headlight + replaced bulbs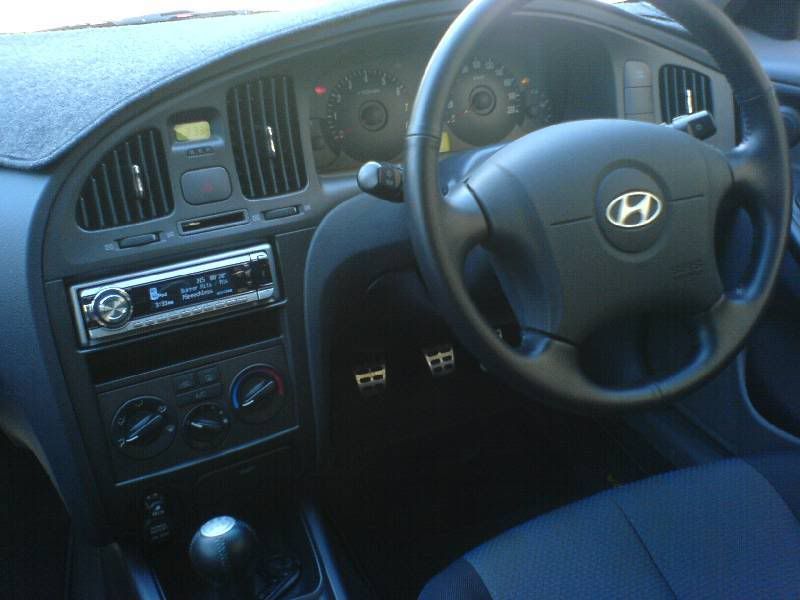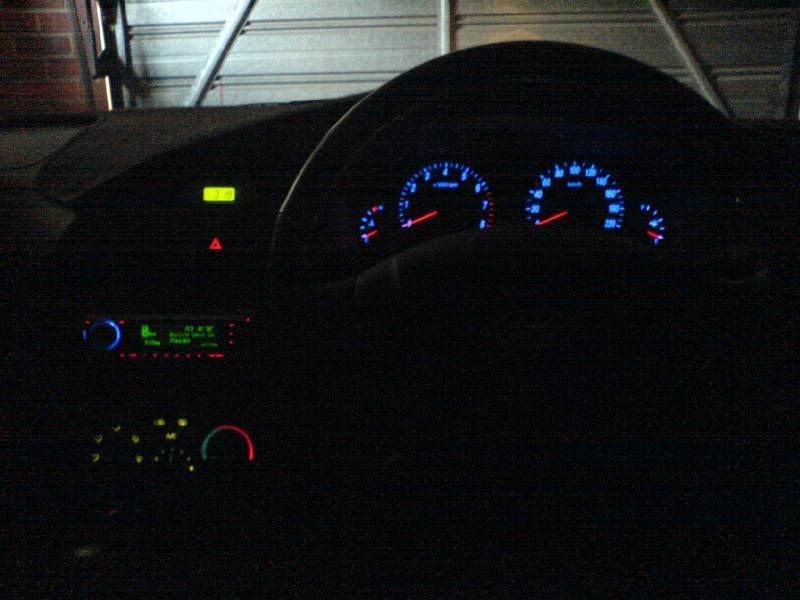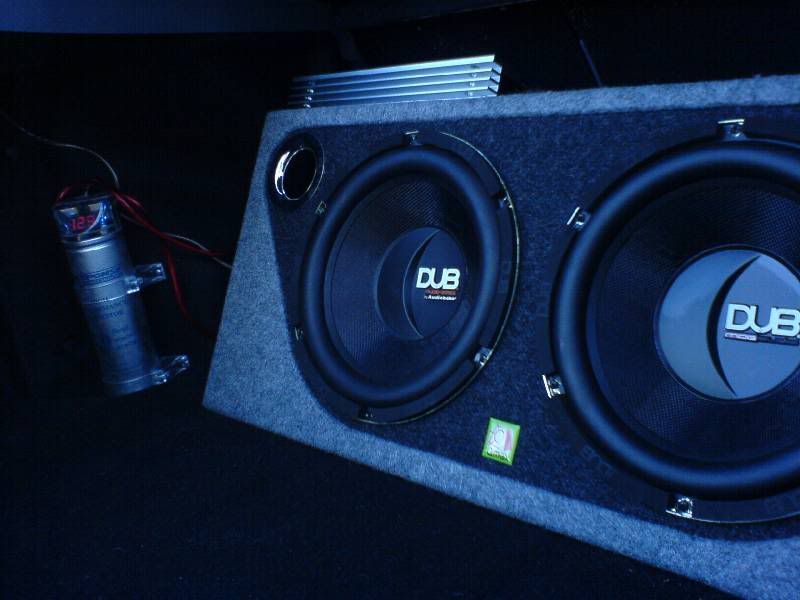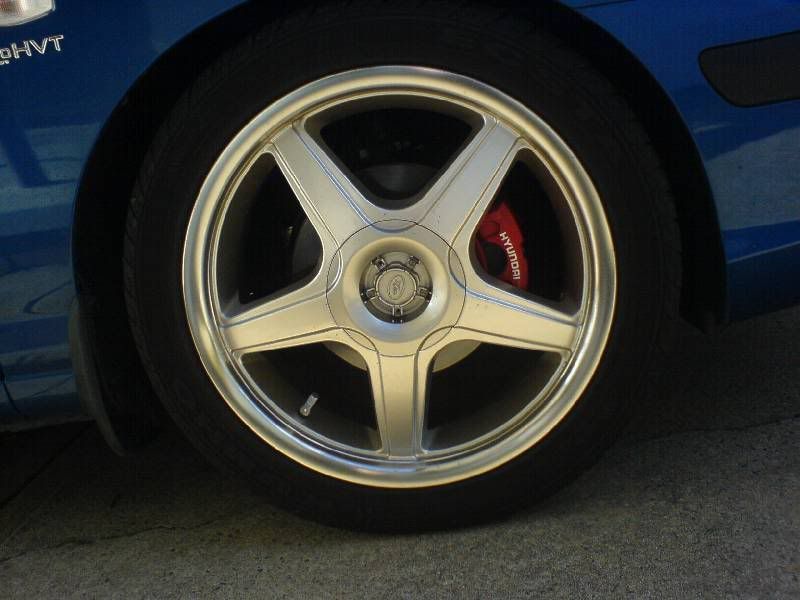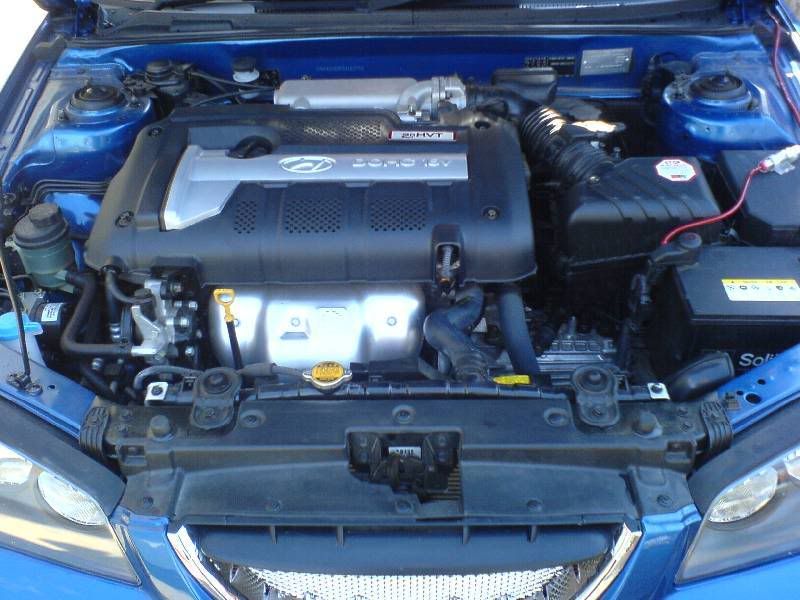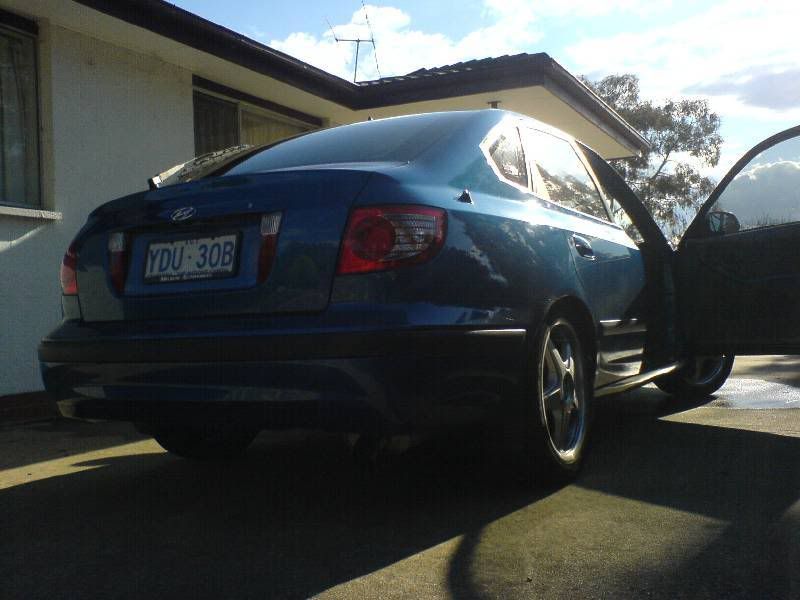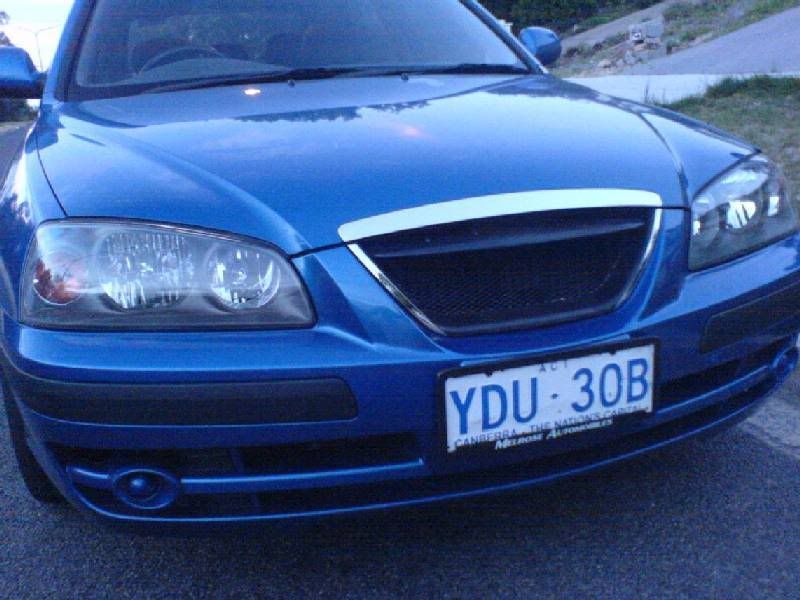 J-son
2004
Gt
fully loaded
Interior
~Shifter: ARC Speed Racing short shifter
~4 pt. racing harness with custom head rest bracket
~Custom video cam head rest mount
Suspension/Brakes
~KSport Coilovers
~Shark Racing rear strut bar
~Brakes: KVR front rotors w/ Hawk HPS pads & OEM rear rotor w/KVR ceramic pads
Engine
~Stainless Stell Clutch line w/Clutch Valvectomy
~Throttle Body Coolant Line Bypass
~Intake: Custom K&N Short Air Intake
~Custom oil catch can
Wheels/Tires
1) 19x7 Chrome Falken Torque 5 wrapped with Falken Azenis ST115 215/35ZR19 85W tire for the daily grind
2)17x7 Konig Reason wheels (custom painted) wrapped with 215/40R17 Falkin RT-615 tires for Autocross
Exterior
~Window Tint: 35% front doors and rear hatch, 15% rear doors and triangles
~Cleared headlights custom
~2004 GLS Chrome Grille (bought from Soullesselantra)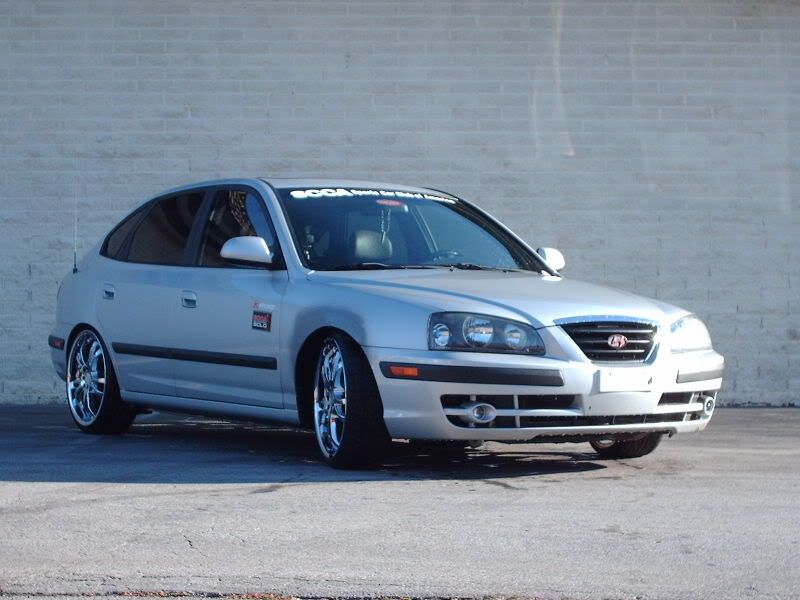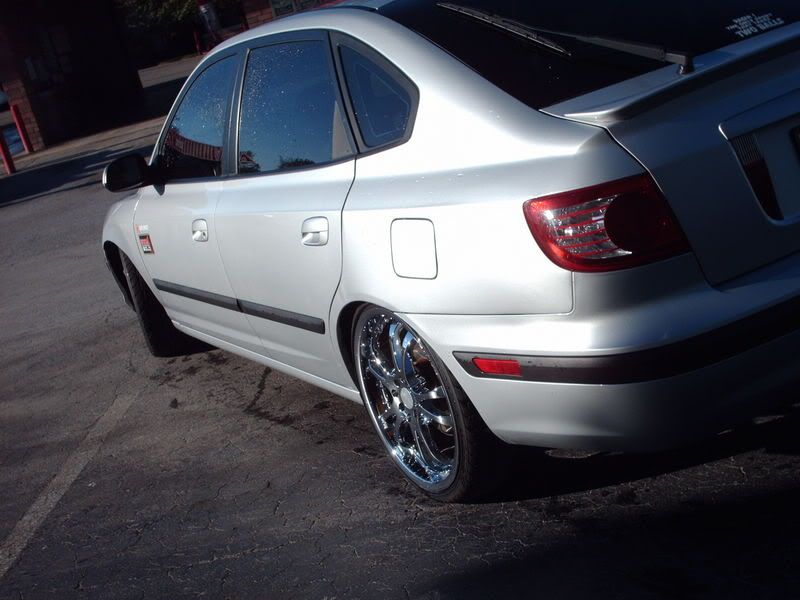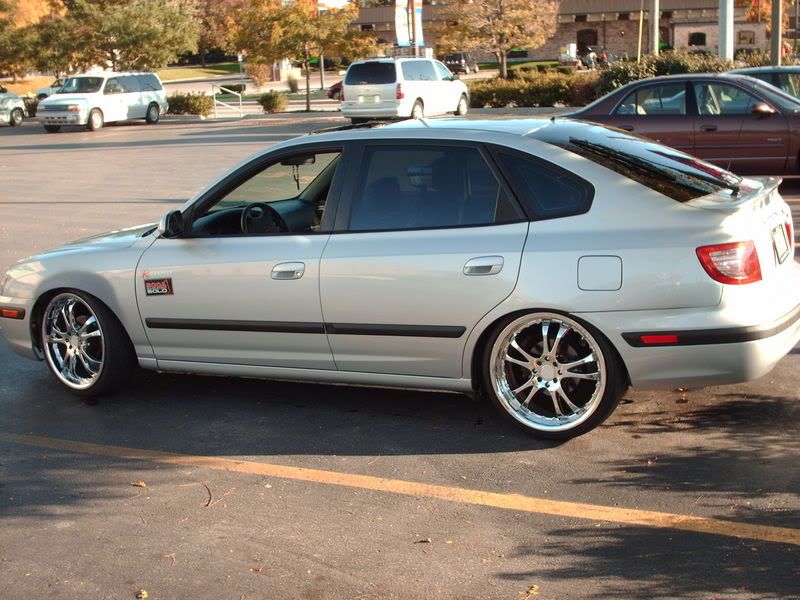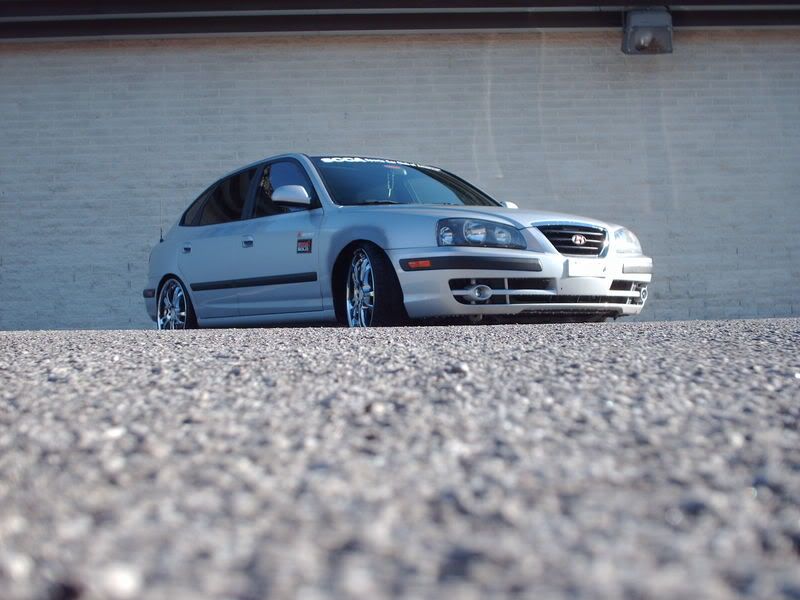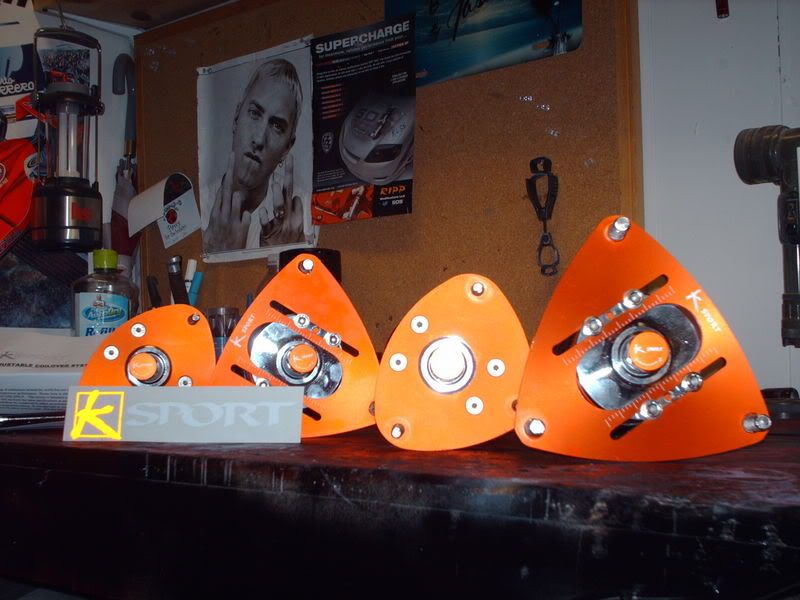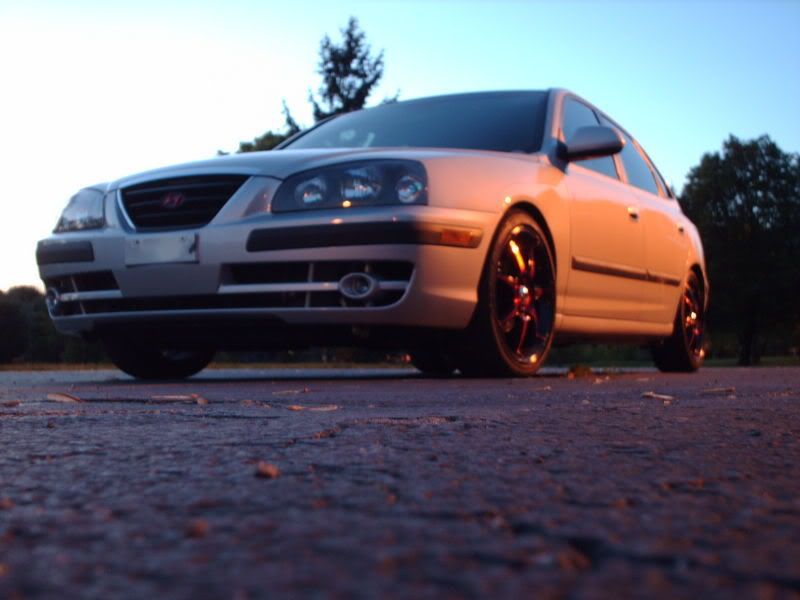 KeWLKaT
Car: 2002 Elantra GT 5spd.
Current Modifications:
Engine
- IHI Td04h 13G Watercooled Turbo @ 11 psi
- Alpine Exhaust Manifold
- Unichip Piggyback
- Custom 2" Charge piping
- Alpine 2.75" Cold-Air Intake piping
- 18"x10"x2.5" core Front Mount Intercooler
- Evofusion 58mm BBTB
- Throttle Body Coolant Bypass
- One stage colder NGK Irridium
- Customized Ebay Oil Catch Can
- Modified GRX 6-pc Ground Wires
- Alpine 2.5" Downpipe
- Jspeed Accessory pulleys
- Jattus Performance Vacuum Hub
- Greddy Type-RS Blow-off Valve
- Full Mandrel Bent 2.5" Exhaust
- Dynomax High-flow Cat
- Dynomax Turbo Muffler
Transmission
- Fidanza Aluminium 7 lbs Flywheel
- ACT Clutch Disc and Pressure Plate
- CosmoRacing Short Throw Shifter
- TWM Aluminium Shifter Bushings
- Kartboy EVOVIII Polyurethane Linkage Bushings
- Removed Slave Cylinder Restrictor Plate
- BSE Stainless Steel Clutch Line
- Redline MT-90 Inside
Suspension and Wheels
- Mussa Type B Front Strut Bar
- Mussa Rear Strut Bar
- Tiburon 19.2mm Rear Swaybar
- KYB GR2 Gas Struts
- H&R Coil Springs
- Aggressive alignment
- UNP Blank Rotors
- PBR Ceramic F/Semi-Met R Brake Pads
- Enkei RS7 Bronze 17"
- Wanli S-series 205/40R17
Interior
- Tiburon Pedal Set
- TWM Classic Shift Knob
- Custom E-Brake Leather Boot
- Blue Converted Window Switch LEDs
- Blue Ashtray and Cigarette Lighter
- Clock Converted to Blue
- Ilanpro HVAC
- Civic triple A-pillar Gauge pod
- Single Pod on Dash
- Autometer Phantom Boost Gauge
- Autometer Phantom A/F Gauge
- Autometer Phantom Pyrometer (EGT)
- Autometer Phantom Oil Pressure Gauge
Exterior
- OEM High Spoiler
- Red Painted Calipers
- Ark Short Billet Antenna
- 3 Way Winshield Washer Nozzles
- CD Front Fiberglass Grille w/ Tiburon GT Badge
- CD Headlight Eyelines
- Debadged
- Red-Out Tailights
I.C.E. / Electronics
- Optima Yellow Top moved to hatch area
- Raizin Pivot Voltage Stabilizer
- LED tube in hatch
- 2 Pioneer 10" Subs in sealed enclosure
- Pioneer DEH-7700MP Head Unit
ALL SPL Audio:
- SP-3 Tweeters
- CS-163 6 1/2" in the Front
- CS-695 6x9" in the Back
- 1.5F Capacitator
- ST2-1920 Amp shooting 350x1RMS @ 4 OHMS
Misc.
- Door Chime Delete
- Fiamm Dual Tone Air Horns
- Alarm LED
- Remote Starter/Starter Kill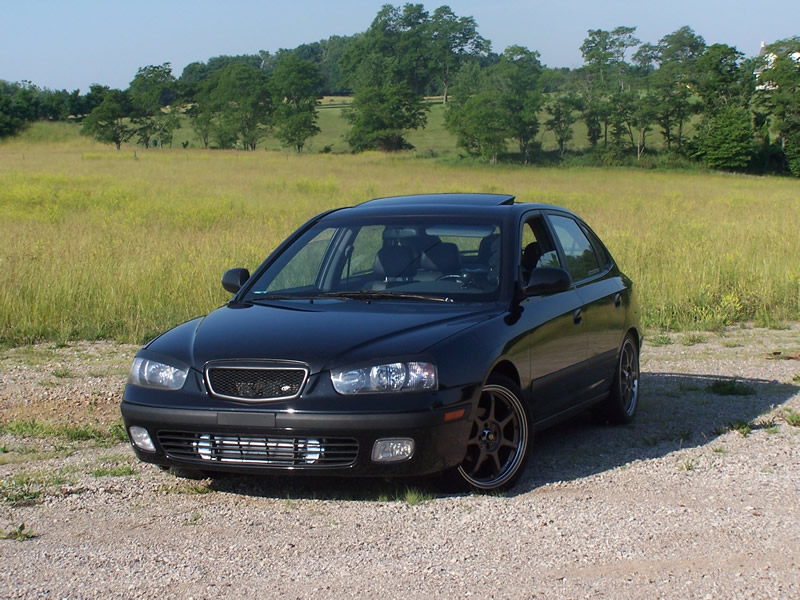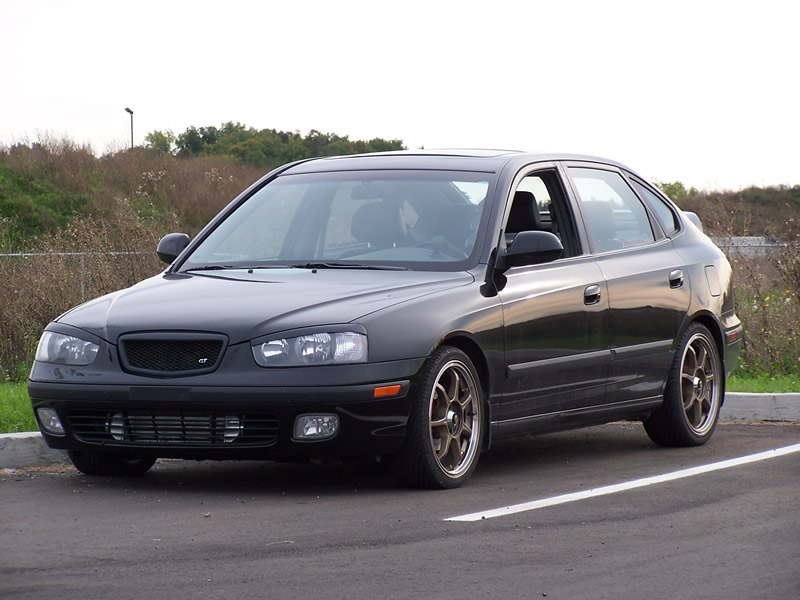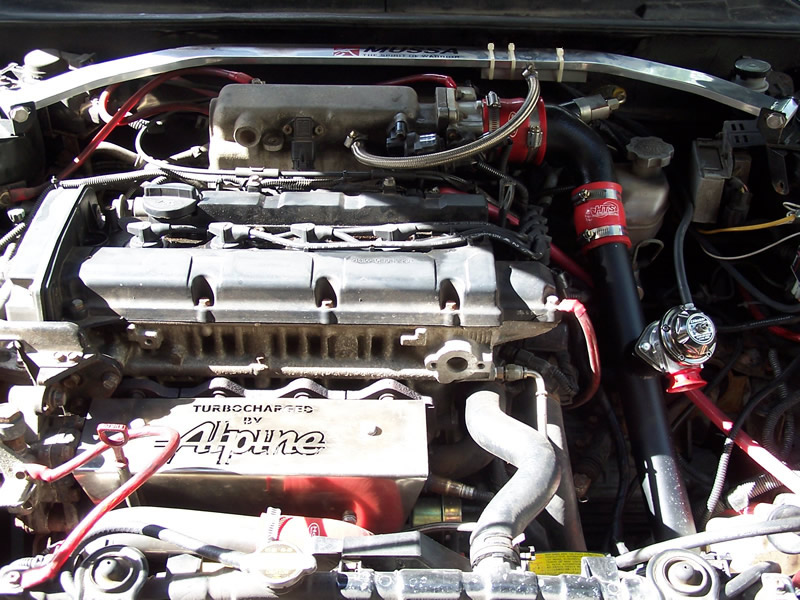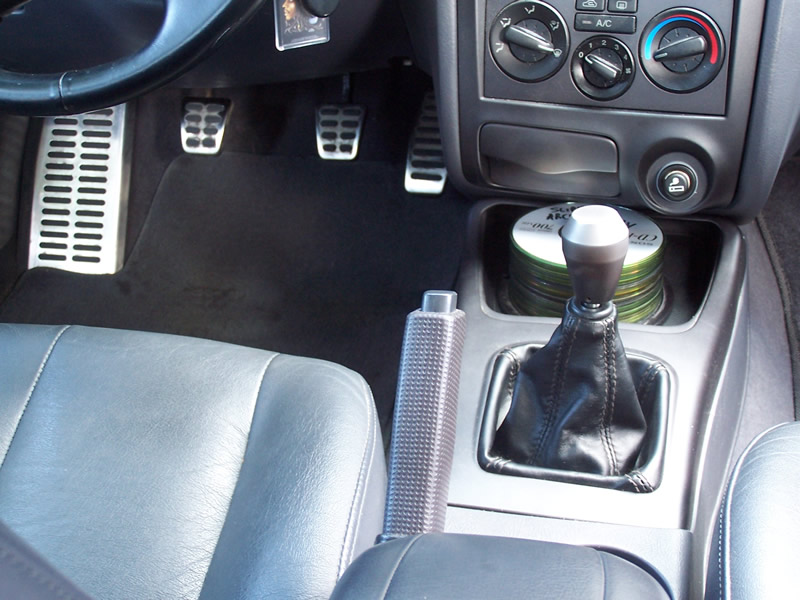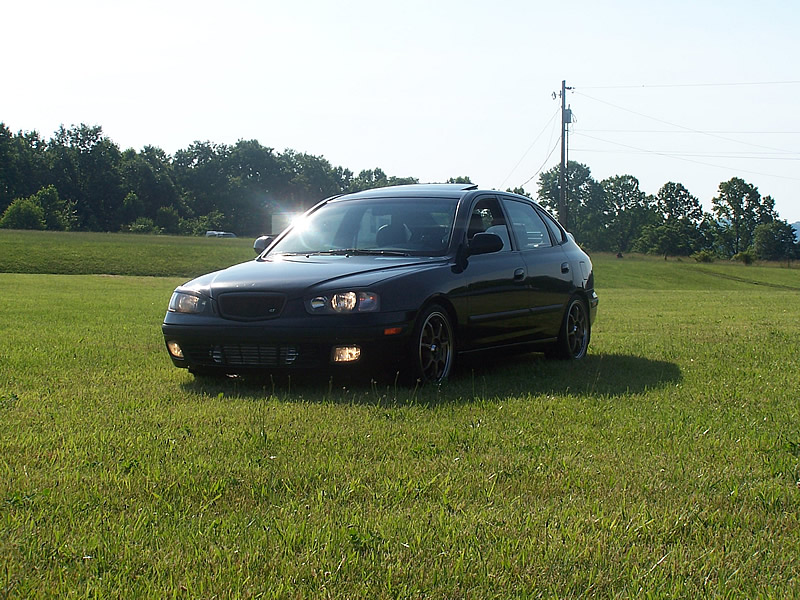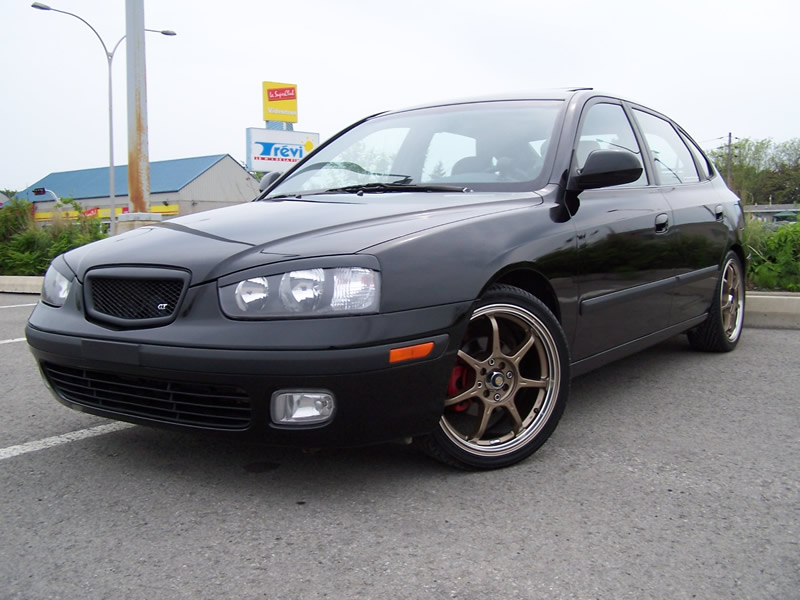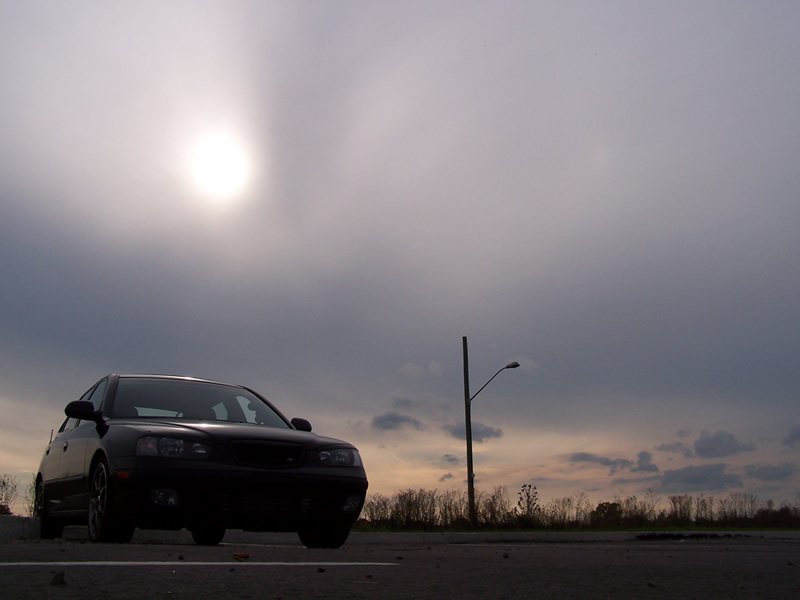 DO NOT POST IN THIS THREAD!