TSX Projector Retrofit Thread
Note: I will not hold responsibility for injury to yourself, or property damage to your car, headlights, or oven/home. This write-up assumes you have above average mechanical, technical, and problem solving abilities. It is HIGHLY RECOMMENDED you allow AT LEAST one full day (preferably 2 or 3 for loctite) for this project, and/or acquire a second set of headlights so that you can still drive around. I also WILL NOT stand accountable for any tickets, impound and/or jailtime you may serve should this modification to a factory lighting system be illegal in your home region.
Parts Needed:
TSX Projectors:
$80+ (eBay, no bulbs, wires, etc..)
$195 from
www.theretrofitsource.com
(no bulbs etc…)
TSX low beam "kits" (stages1-4) $330-$535 (ouch)
Or luck out with a buddy parting his, and a cheapo set from Craig list.
OEM, or OEM style headlights
$195+ Per pair from eBay
~$250/each from Dealer
2" (or longer) #8 Bolts x 8
#8 nuts x 24
#8 Washers x 16 (24 if doing "washer mod" more details later)
#8 lock washers (optional) x8
Jbweld or other two part epoxy
Loctite or other thread locker
Bezels/shrouds (optional)
$10-$80 per pair on eBay or other various sites
Black spray paint (optional)
Clear coat (gloss preferably. Optional, but recommended if you're painting parts)
1500-2000 grit sandpaper (optional, if polishing the clear cover)
Meguires Plastic-X (optional, if polishing covers)
D2S Bulbs, plugs/wires, and (recommended) 35w HID kit, or HID ballast for your existing HID setup.
Can be had on eBay for less than $100
Sheet aluminum (1/64th inch or thinner is ok. I used 1/32 as that's what I use for my glare shields)
Power drill with 1/8" drill bit.
Tools:
Oven
Screwdriver
Dremel, or other rotary cutting tool, with cutting disk or sanding wheel
500-1500 grit sand paper (optional if painting low-beam reflector and/or turn signal reflector)
Flat head screwdriver, or other flat tool (for prying headlights apart)
Heat-resistant gloves
Sharpie
Ok. A few people have done the TSX projector retrofit, but not many pics of them exist from retro'd elantras. it's a good mod to do if you're concerned about visibility, want something different, or, are like me, and are just bored and needed something to occupy your time.
1.Start off with opening your headlights. Look in this DIY by Jason (Matrixloader) steps 1-6:
http://www.elantraxd.com/forums/showthread.php?t=28188
To sum it up, remove headlights from the car, remove all bulbs, set oven to 305-310. Place a towel on a cookie sheet big enough to hold the headlight, place headlight on said cookie sheet/towel combo, and bake for 6-7 minutes.
Once done, (with gloves) remove headlight from oven, and pry off the clear cover from the housing one tab at a time (8 total. 3 top, 3 bottom, 1 on each end) taking care not to bend them. Let cool, and dismantle everything to its basic parts.
2. After this, you'll need to remove the reflectors from the back half of the housings. Locate the adjustment screws on the back of the headlight housings:
http://www.elantraxd.com/forums/showthread.php?t=9631&highlight=adjustment+screws
Loosen these ALL THE WAY until they are released from the reflectors. DON'T JUST PULL THESE OFF! You can, and will, break the reflectors if you just tug. There's a ball-joint of sorts that the reflectors pivot on for adjustment, and you'll need to remove the reflectors from that before you're free. What worked for me was to slide my hand behind the low beam reflector. it's a tight fit, but if I can get me wookie hands in there, anyone can. Once you get a good hold on that and can feel this ball joint, slowly pull, and SLIGHTLY increase the pulling strength. If you break it, don't fret, that's what the JB weld is for. It'll only add a day to the total project..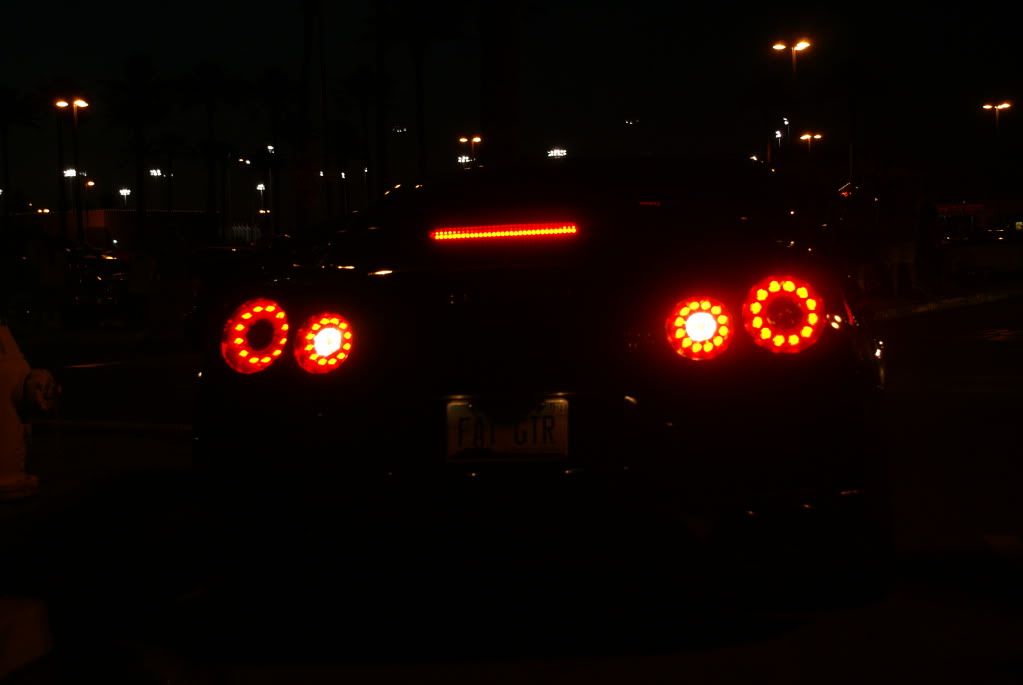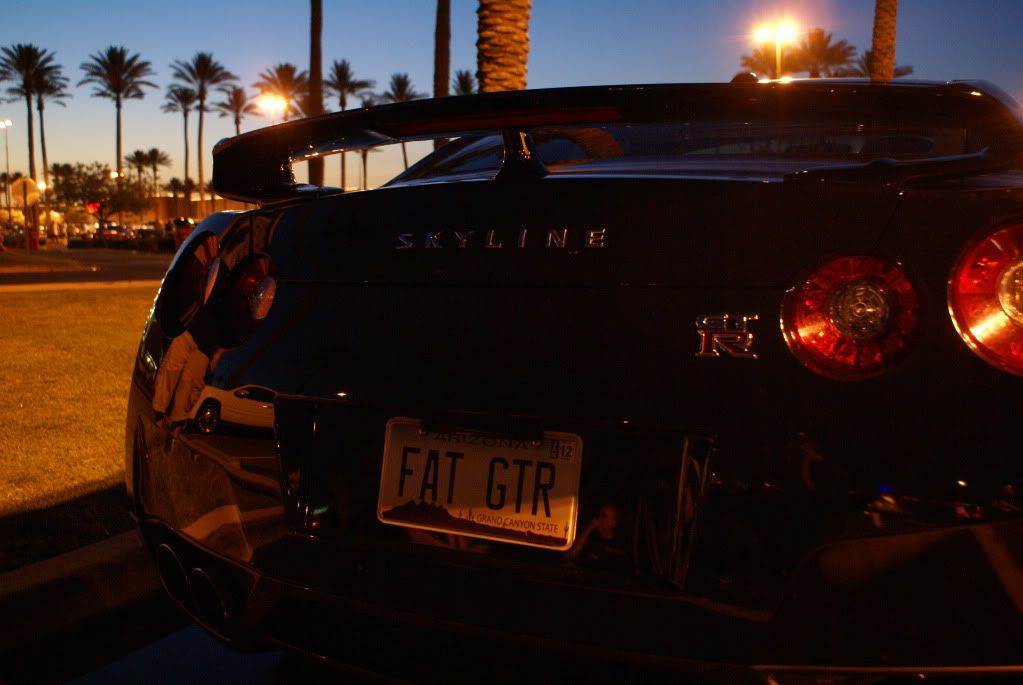 Here is what you should have once EVERYTHING is taken apart: (note my broken passenger side reflector)
Passenger side:
Drivers side:
3. Now that you have your reflector bowls out, its time to mark where to cut. You will need to cut one big hole, for the back of the projector to come through, and 4 smaller holes for the bolts, to be covered later.
I tried like hell to think of a way to get a nice circular hole cut on the low beam. It came in my sleep, ironically. And its so simple that I now feel retarded for taking more than 18.6343 seconds to think of it. Place the reflector on a flat surface (I was at my desk) and that is as level as it will get. Fabricate something to help you hold your sharpie steady. I had plastic sheet lying around, so I sandwiched quite a few layers to get appx. 3/4 inch height off the desk. Hold the sharpie firmly on the spacer and desk, and lightly spin the reflector, marking your circle to cut.
Do this to both reflectors.
3. Now go fix your sanding or cutting disk to your favorite rotary tool and cut away. Make sure to wear something to keep from eating plastic dust and chrome flakes. Air masks or t-shirts work fine with any safety glasses or old sunglasses for eye protection:
4. take the back half of your projector housing and trace the outline and holes onto some sturdy plastic sheet or some sheet aluminum. Trace the outline of the housing and the holes (outer holes for the bottom). Take your time in doing this, I didn't, and use a proper cutting tool. All I had was a pair of cutco scissors, but they cut it like butter. use your drill to drill out the holes.
You should have this left over:
You will be using this template to make the other holes you need to drill for the mounting bolts/nuts. I didn't approach this with a set strategy on how to do it, and I used two different methods on two headlights, so I will TRY and spell out the easiest of two methods I used.
5. Place your metal template on the back of the reflector (black side) and take your time to line it up and make sure you are level. Once you have your template level, hold it there, dab the end of one of your #8 2" bolts in some sort of paint or other colorful liquids that will leave a mark. Push it through the templet checking for horizontal and vertical level-ness (new word) and mark the back of the reflectors. Do this at all four corners on both reflectors.
Note: Letting the reflectors sit naturally is a good guide for making it level. Its what I went by, and my cut-off isn't crooked by more than a degree or two, if at all, and that's well within my expectations. if you want absolutely level cut-offs, this is where you will need to make your own methods and strategies, if they arent level already.
6. Once this is done, time to drill. Place the reflector bowls chrome side down on the ground. When you drill it, place the bit perpendicular to the point where you're drilling (it WILL NOT be straight up and down). Start slow and make sure the drill does not move from the mark you left. Once some material starts to come up, add more pressure and speed. Not too much since when it breaks through the other side, you can break the bit if you're careless. Once its through, put your drill to max speed, set it straight up and down (you will be removing more material) and slightly enlarge the hole by wiggling the drill around in circles. This will give you more fudge room when affixing the projectors. (cleanliness does not count if you plan to paint the reflector or use a shroud). Use your assembled projectors (below) to fit and adjust your four mounting holes for spacing. Drill out/expand holes if necessary.
You should have this when done:
7. Now that this is done, time to assemble the projectors themselves. For EACH projector you will need:
(4) #8 bolts, 2" long AT LEAST (you can trim later if needed. for reference, the ones i used are 2")
(8) #8 washers
(4) #8 nuts
(optional)(4)#8 lock washers
Through each hole (outer holes on bottom) you attach in this order:
<- Lens
Bolt//lock washer//washer//both projector halves//washer//nut
If you do not want to do the washer mod, tighten them down, and add your loctite to keep it permanent.
If you want to do the color mod, tighten a little, but leave the halves apart about ½ inch and read below:
7a. WASHER MOD: (also called "Color Mod")
Ok, here's what it does for those that don't know. In stock forms, most if not all projectors have a shade of blue at the cut-off. The washer mod makes this color band thicker at the sacrifice of a slightly blurry cut-off. 4 washers per projector is what I've found to be the common consensus. More washers = blurrier cut-off. Add or subtract washers at your own discretion. Just don't attract too much attention, as headlight mods are generally illegal in all states. Best bet is to keep it stock, ZERO washers, but I like to walk the line.
Stock cut off :
JUST so you wont try it yourself, stock cut off on a jerry-rigged Halogen H7 Bulb:
Cut off with washer mod :

When you have your projectors apart, you will notice two alignment "nipples" on the bottom of one of the halves. Put two #8 washers on each of these nipples, then tighten it down, and add loctite if you wish to the four bolts (recommended. You should not have to open these again).
8. The next step here is to set the proper depth for your projector by using four more of your #8 nuts, and initial aiming. I found that 5/8 of an inch from the end of the threads to the nuts is a good depth, at each corner. This allows for easy access for bulb changing through the stock dust cover, and still clears the headlight lens even with a shroud. Any less than ½ inch and you risk having to modify the rear housing of the headlight assembly, and any more than 3/4 inch you risk contacting the clear lens and your shroud not fitting behind the headlight bezel without modification. Adjust the nuts to level your projectors accordingly if you would like. I recommend not to as the stock adjustment screws DO work and there is plenty of movement left in them.
To aim, use this guide:
I recommend having your existing HID system converted for D2S bulbs, or new HID system set up, and NOT forcing H7 bulbs to work. The housings get VERY hot, and im not sure if that's due to the wrong bulb, or the stock wattage.
Lock the nuts down with loctite at the depth you choose, and let sit overnight, or a full 24 hours for best grab.
You MAY want to fine tune your adjustments, but the 5/8 inch I used is pretty much level, with in a degree or less, and still makes full use of all factory adjustment angles. I hold no responsibility for your lights being aimed properly or not.
8a. Next step, Optional.
Painting the reflector bowl. Easy. Sand down the chrome with some sand paper, finer the better, but best to stay below 1000 grit. I actually just used a scotch-brite pad, and that worked very well. Scuff it up to allow better paint adhesion. Put down a layer or two of primer (white or grey, does not matter). Mist coat first, then note more than two minutes later, a "wet" coat for coverage. Let it dry for a couple hours for good measure. Again, mist coat of black (or whatever color you prefer), let sit for a minute or two, and light "wet" coats until you get the coverage you want. I ended up with 3-4 light wet coats. Next, clear if you want ( I didn't) with mist coats until you get the shine you want.
9. Next, time to fit the projectors in to your reflectors. I had to bend one bolt on each light VERY slightly to get it to fit. Use your last 8 bolts (four per light) to permanently lock in your projectors with loctite. Remember, cutoff shield goes on the BOTTOM.
This is how it should look once everything is tightened down and projectors are loctited in place:
Should be mounted like this: (note the bulb locking clips)
9a. Next step is optional. Painting your turn signal reflectors.
I liked how my smoked lenses look on my car now, but didn't like the lack of light output, so I opted for this. Same look, but the clear lens allows more light through but still diffuses slightly. Painting these should be done the same as painting the reflector bowl. Here's the outcome: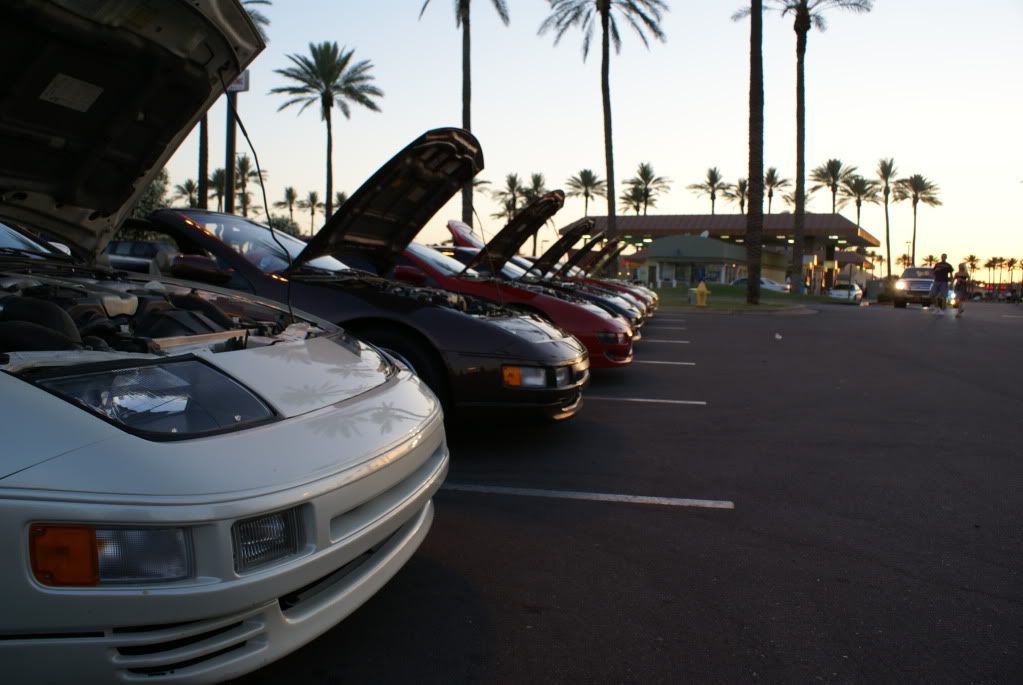 At this point, you're almost done.
If you want, you can paint your headlight bezels in your choice of colors and clear coat if wanted.
And you can polish your headlight covers. There's plenty of threads on this, just search if you don't know how to.
10. Before you seal everything up, make sure the reflectors are snapped back into place, and that the adjustment screws are biting into the plastic pieces in the reflector. Now, seal everything back up. PUT YOUR BULBS IN BEFORE SNAPPING IN THE REFLECTORS!! 305 on the oven temp, 4-5 mins in, and use the baking sheet and towel again as well. When its done, squeeze both halves together, and push tightly until it cools and holds its own. Make sure to wear your gloves too!
overall, you're looking at ~$500 for this project, especially if you use brand new OEM headlights, and less if you can scrounge and budget-shop everything. my total price is about $300 for the pair.
EDIT!!!!!!!!!
standby on this one. i snapped in my reflectors all the way last night, and when i went out to put them on the car and get pics for jason, my projectors were pointed to the ground. i didnt try adjusting yet, but there's plenty of room for an upward adjustment, but it may max out. i have bulbs inbound, should be here by friday, so i will get everything hooked up (barring any unforeseen modification for the D2S HID wires, which i see may be needed) and aim them properly and report back.
7P's man... Proper Prior Planning Prevents Piss Poor Performance.
this project might be a big write off, or undergo a huge remodel, if i cant aim them properly.
will report back after i get bulbs in and aimed.