CRAZIECRACKER
Modifications
Exterior:
HEADLIGHTS - ORANGE PLASTIC TURNING SIGNALS TAKEN OUT
TRUNK DEBADGED, MINUS THE LIMITED BADGE
EURO STYLE, SHORT ANTENNA
CLEAR SIDEMARKERS WITH HYPER WHITE BULBS
LICENSE PLATE HYPER WHITE BULBS
KDM SMOKED ACRYLIC TAIL LIGHT COVERS
6K HID'S
4300K YELLOW FOGS
CLEAR LICENSE PLATE COVERS
DRESS UP BADGES TO REPLACE CROOKED H'S (INSTALLED AFTER COTM PICS)
20% TINTS ALL AROUND
"518 MOTORSPORTS" WINDSHIELD BANNER (SUPPORTING MY LOCAL SHOP)
SHOCKER STICKER
17" ALLOY RIMS
DUNLOP SPORTMAXX TIRES 215/45/17
RAIN GUARDS
OEM REAR LIP SPOILER (INSTALLED AFTER COTM PICS)
Interior:
RED AND HYPER WHITE BULBS FOR GUAGES
SPORT COMP VOLTMETER, CUSTOM FITTED IN AIR VENT
KENWOOD DDX712 DOUBLE DIN
GARMIN GPS NAVIGATION BRAIN FOR KENWOOD DOUBLE DIN MODEL 510
HYPER WHITE BULBS IN ABOVE INTERIOR LIGHTS
BELTRONICS I940 RADAR DETECTOR, HARDWIRED
DYNAMAT ON TRUNK LID
2 12" JBL GTO SERIES SUBWOOFERS
2 INSIGNIA AMPS 1200WATTS/450RMS 2 CHANNEL
PORTED BOX
5 FARAD TSUNAMI CAPACITOR
TSUNAMI WIRING POWER/GROUND 4/8 GUAGE
TSUNAMI FUSE BLOCKS AND DISTRIBUTORS
MONSTER CABLE RCA'S, REMOTE WIRE, SUBWOOFER SPEAKER WIRE
JBL GTO527 5.25" COMPONENTS
JBL GTO927 6X9" COMPONENTS
Engine:
EF GUNMETAL STRUT BAR
OPTIMA YELLOW TOP BATTERY D34/78-950
EVOFUSION CATBACK EXHAUST
K&N AIR FILTER
HID MOUNTED BALLASTS
TSUNAMI +/- TERMINALS
0 GUAGE GROUND
REMOTE CAR STARTER
AFTERMARKET HORN
HOOD SPACERS
COOLANT BYPASS MOD
Suspension/Brakes:
EIBACH LOWERING SPRINGS
KYB GR2 STRUTS
DRILLED/SLOTTED ROTORS
NAPA PREMIUM CERAMIC PADS
plagued89
MOD LIST:
Engine:
Evofusion CAI
Evofusion 4-2-1 Header/downtube
Muffler delete (lol)
Broken 3rd gear
Suspension:
17" HP Design EVO I's painted gold, ~1" polished lip
Falken z-912s 205/17/40 all around
Zenn Lowering Springs ~ 2" drop
Audio/Interior:
Kenwood 135 DC 50w x 4 headunit
Pioneer 12"
Sony Xplode 600 watt amp
Shift boot (lol)
Dirty floor mats
Exterior:
Debadged, rebadged/painted black
Tinted headlights, sidemarkers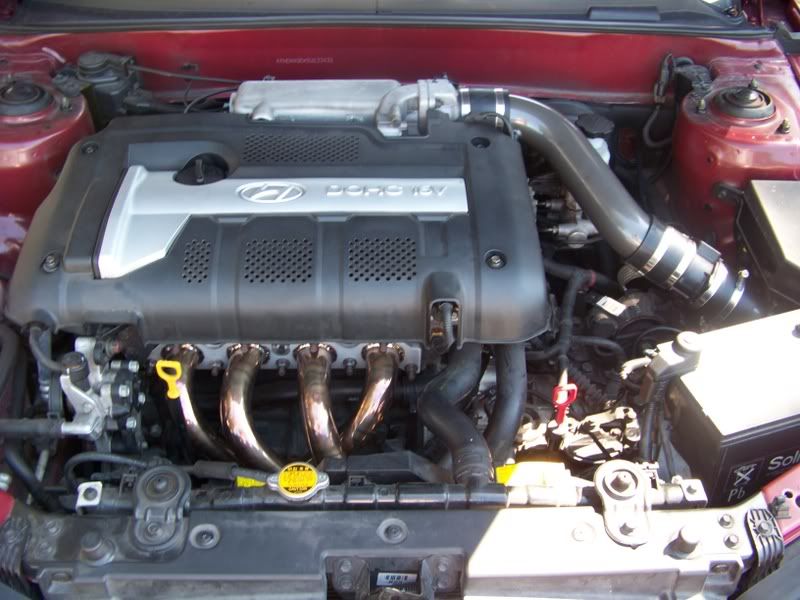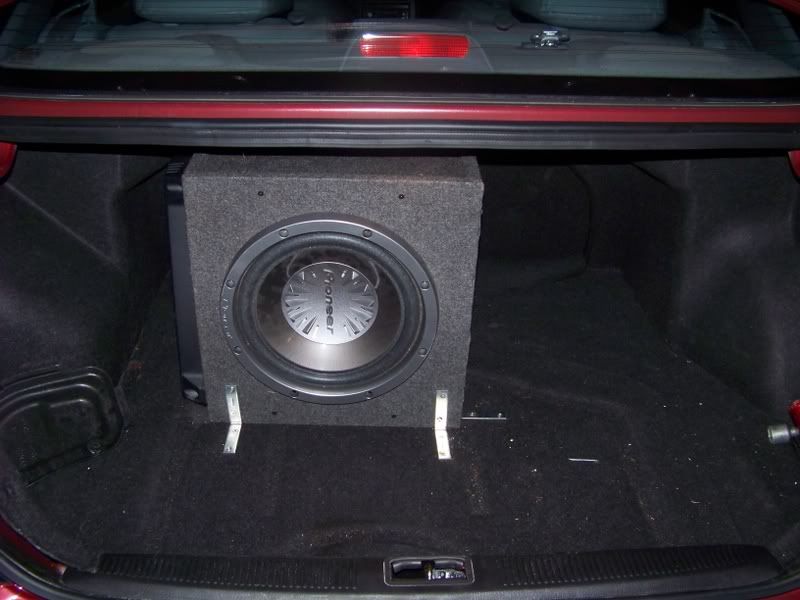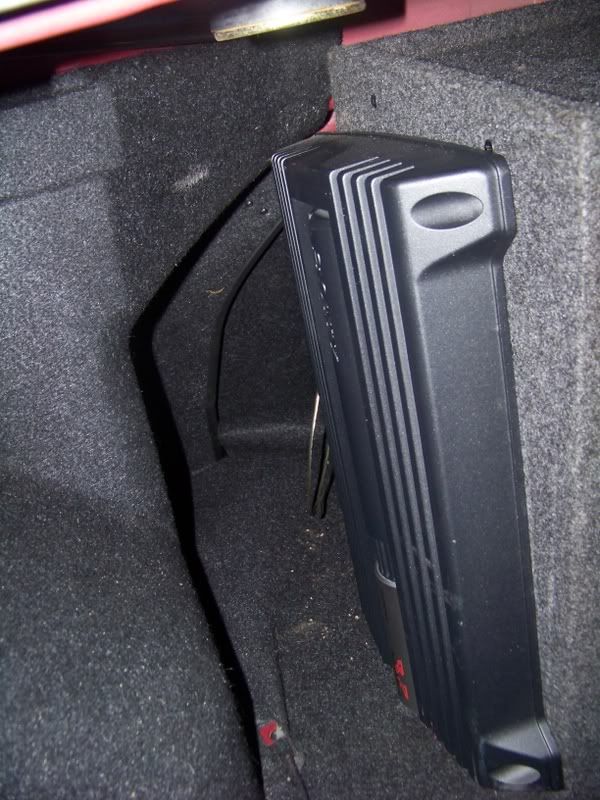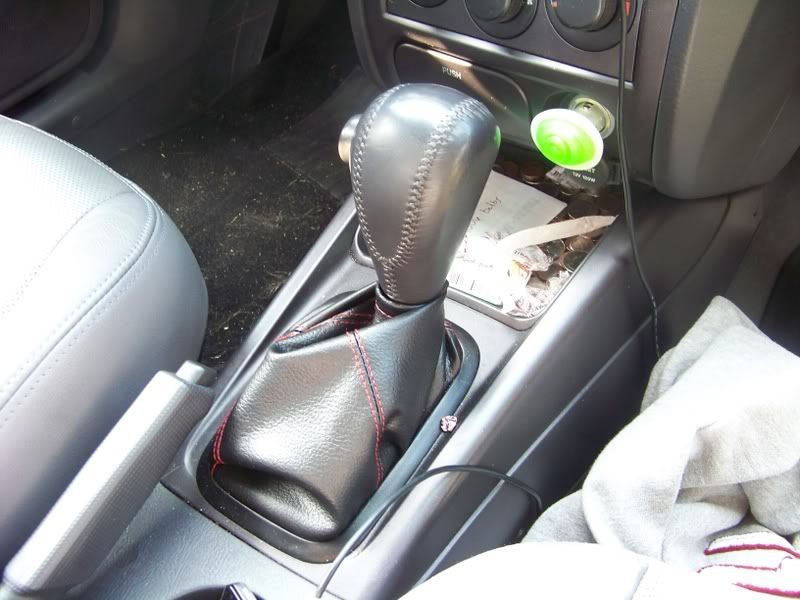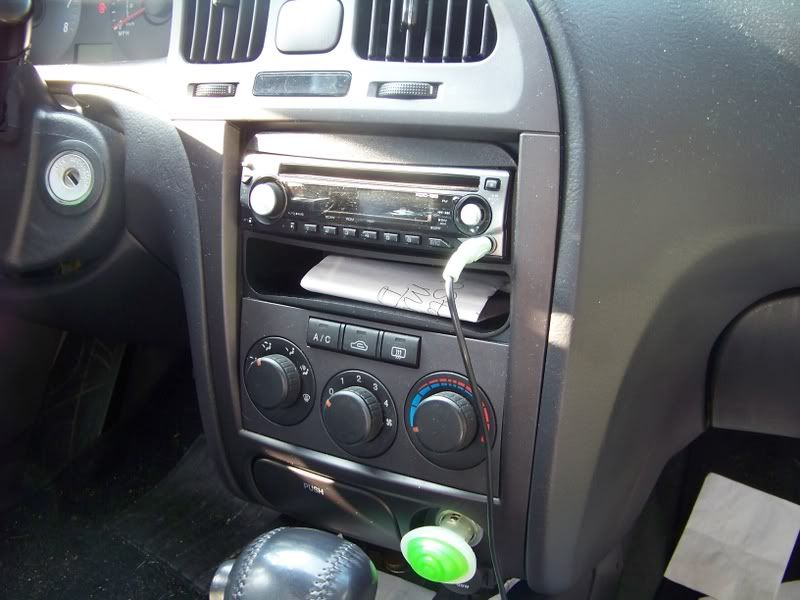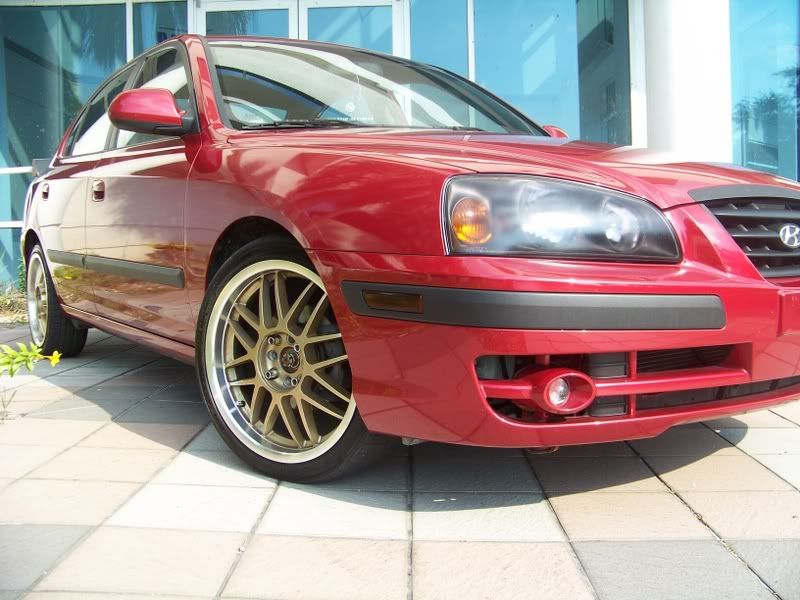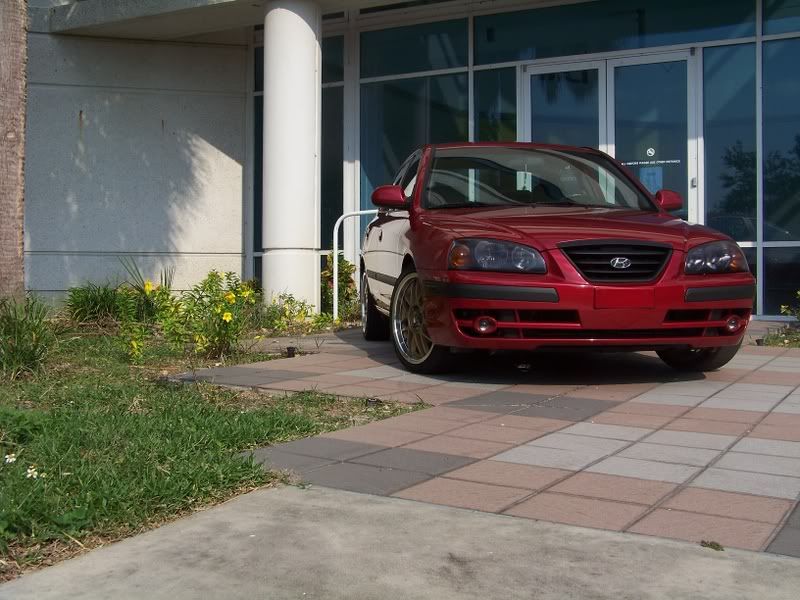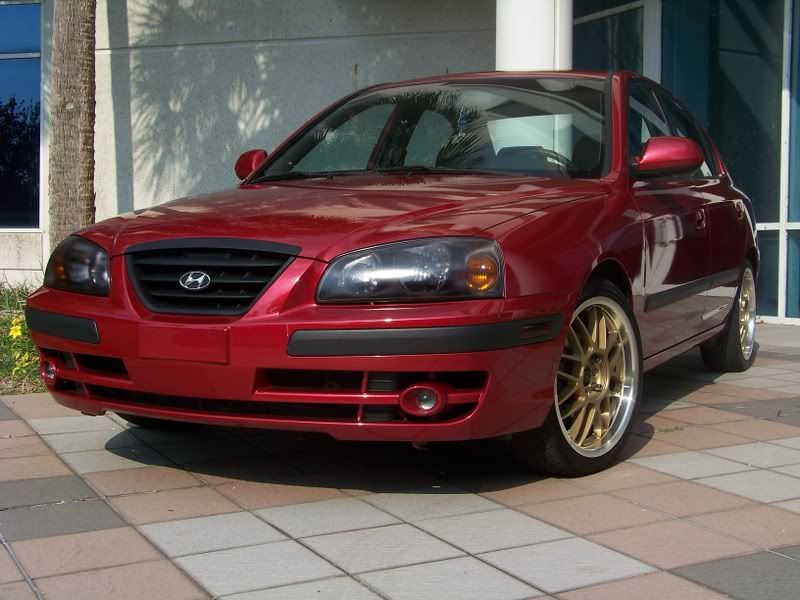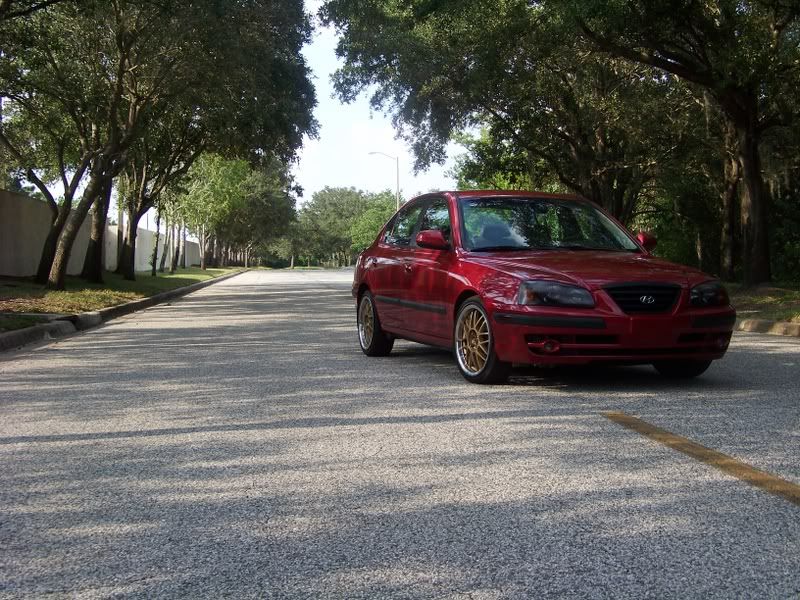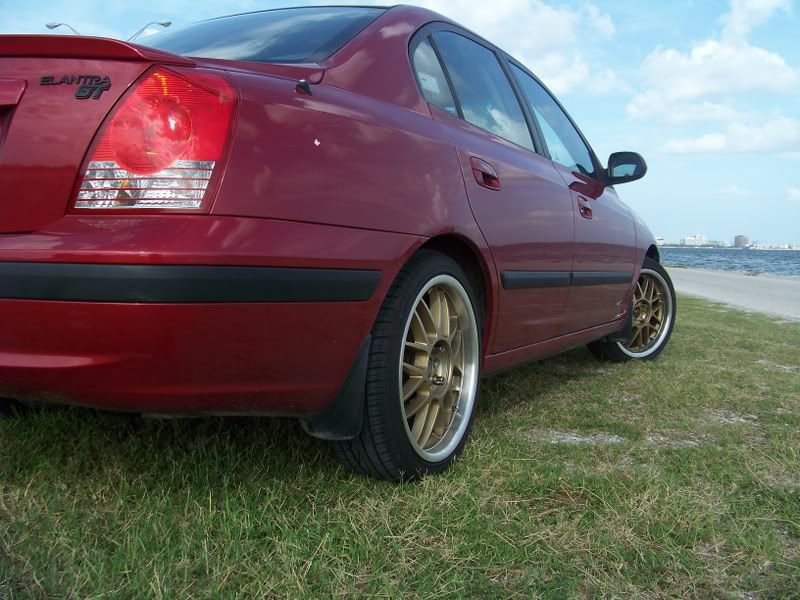 sed
mods:
Aerospeed lowering springs
KYB Struts
KiaFX Front Strut Bar
Custom SRI
Custom Grounds
8k HID's
5% tint all around
Koning Unknowns 17x7 with fuzion Zri's (205/40/17)
Carbon Fiber Dash Kit
Memphis M-Class Front Components
Memphis M-Class Rear Deck Speakers
Kenwood Excelon Deck
Short Throw Shifter
Centerforce Stage II Clutch with XTD Flywheel
Custom Trunk Enclosure
Custom Short Antenna
96 Civic Si Spoiler
Sony 800x1 Amp
Custom Tweeter install in sail panels
MTX Thunder 6000 10" sub
Scytek 2 way pager alarm with glass break, gps tracking, permiter and shock sensor and remote start
Rear Strut Bar
Custom Exhaust with second cat removed and piping reworked under the axle and a OBX through type muffler
darrelltac
2005 Elantra, 21,300 miles
Mods..
Engine -
short ram intake
Inside -
XM radio
GPS Navigation
DVD player in back seat - for the 4 yr old
Trunk-
custom built trunk lid cover for underside
custom built storage compartments near back of trunk
all covered with black vinyl with white Hyundai logos
green LEDs as a trunk light
Exterior -
20% window tint
OEM spoiler
debadged
added GT emblem
17" wheels
Falkin tires
full body kit
custom eyelines
hood scoop
rain gaurds
wind deflector
chrome handles
chrome gas door
chrome trunk trim
chrome mirror covers
green parking lights
green back up lights
green LEDs in grill
green LED lic. plate trim
green LED underbody kit with remote
vinyl decals in front & rear
full side dragon design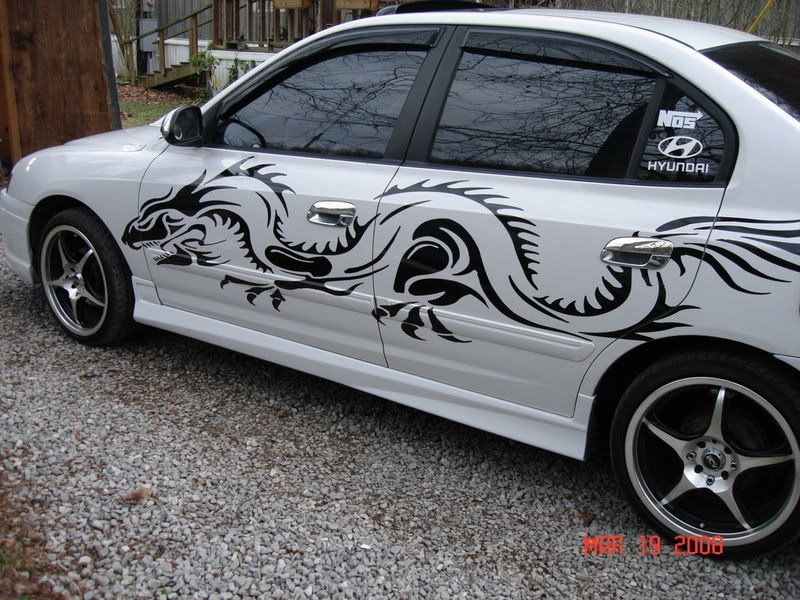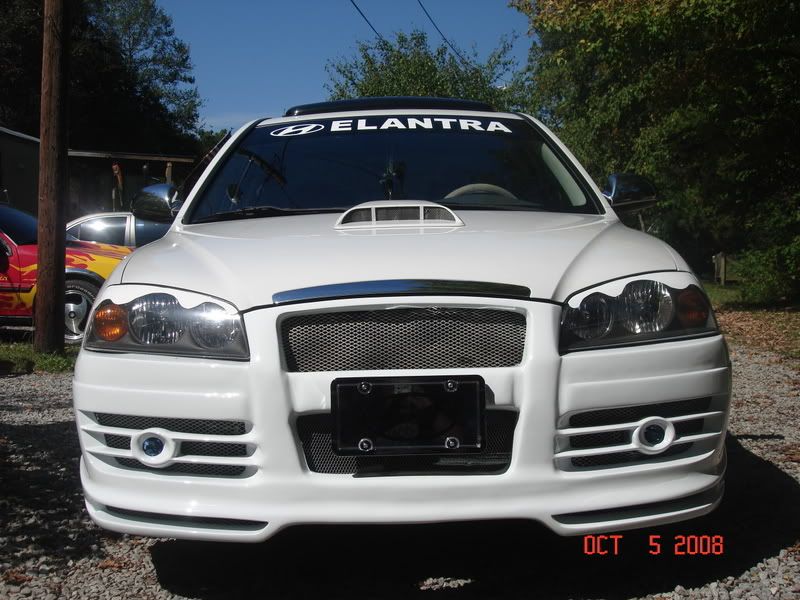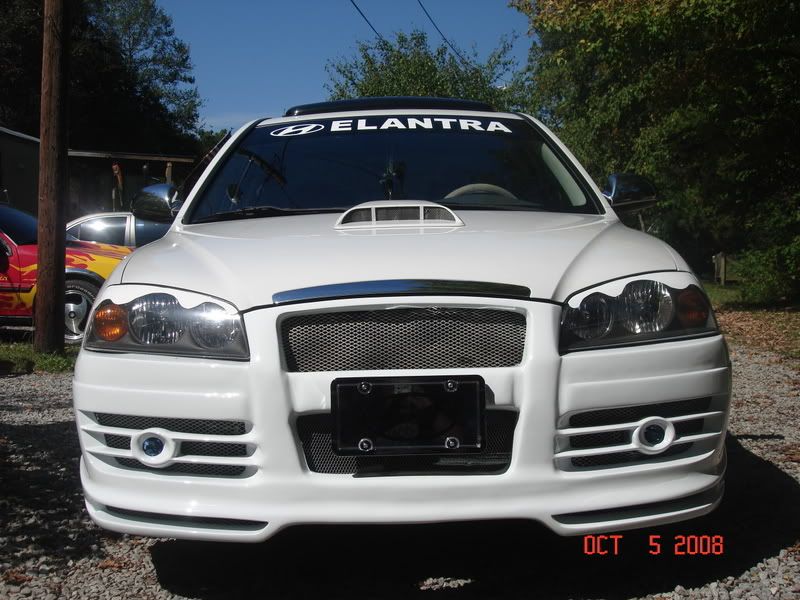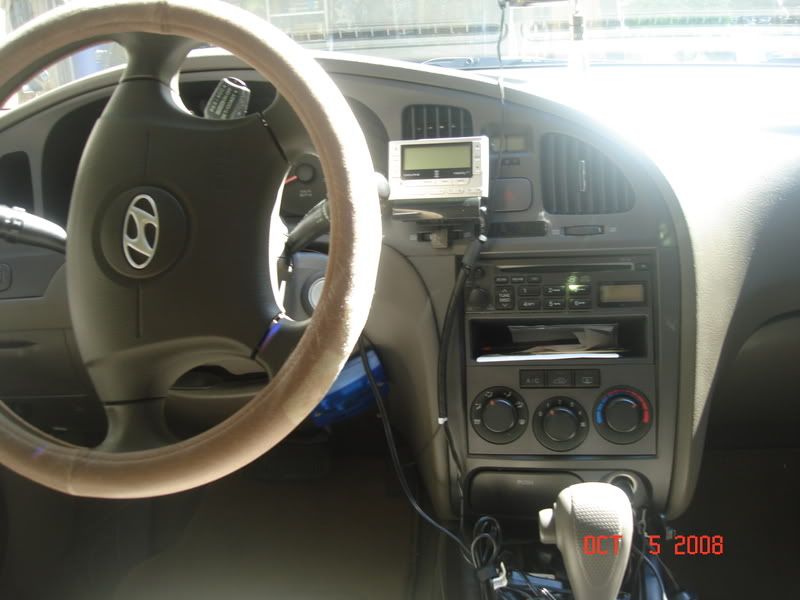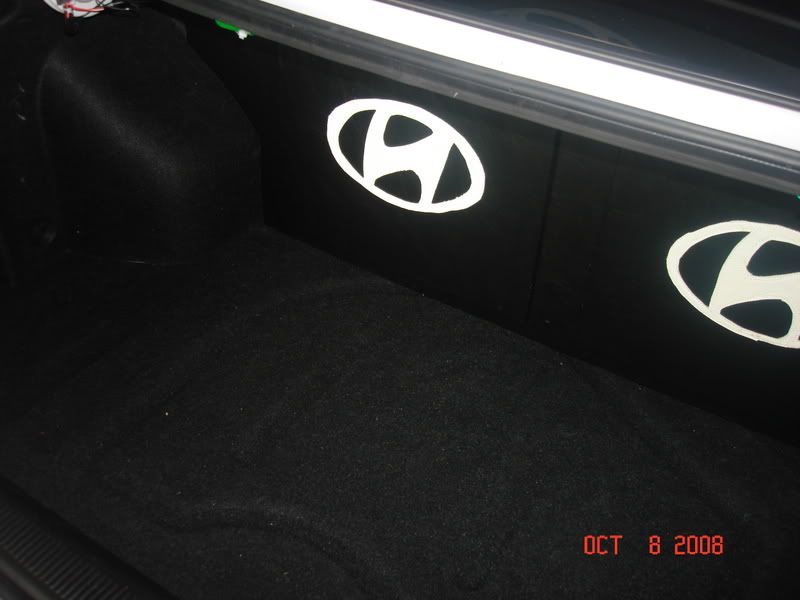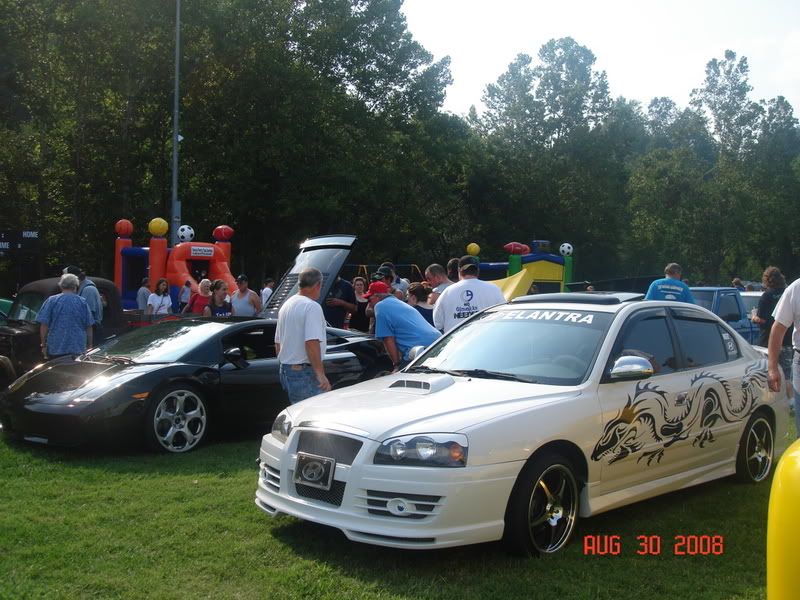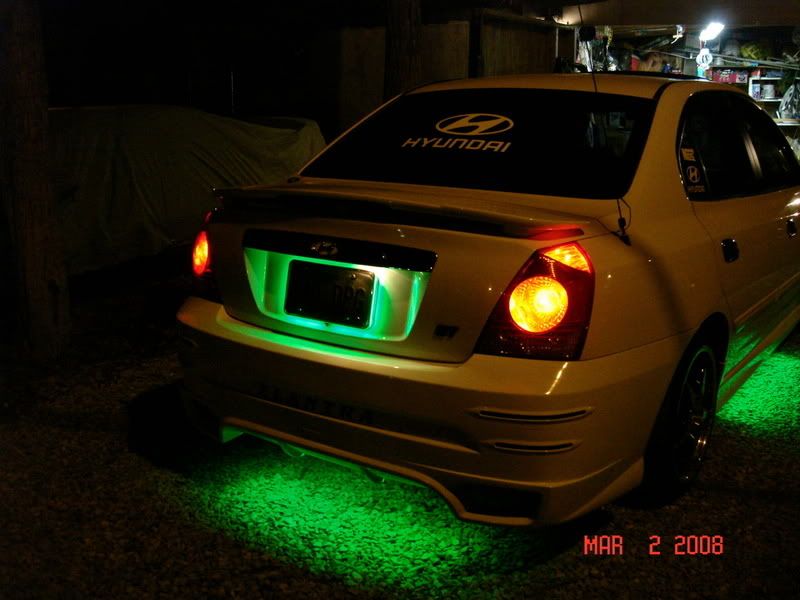 do not post in this thread!!!!