theWorst
2002 Elantra GT
MOD LIST: Current as of Today
PERFORMANCE:
ARKspeedracing Underdrive Pulley
ARKspeedracing Accesory Pulleys
ARKspeedracing Front Strut bar
G7 Motorsports Rear Strut Bar
OBX Adjustable Cam Gear
8 guage Competition Ground Wires - Red
C-West Voltage Stabilizer
Optima Redtop 75/35 Battery
P/P Throttle Body
Matrix Short Ram Intake
A'pexi SAFC-2
Bosch Platinum +4 Spark Plugs
Kingsborne 8MM Plug Wires
Acekogyo Oil Catch Can
C&H Seperator with Spectre Breather
Throttle Body Coolant Bypass
Evofusion 4-2-1 Header
Customer Header Back Exhaust with Dynomax Turbo Muffler
19.2 mm Rear Sway bar
Hayden Transmission Cooler
APC Intake Heat Shield
Hood Spacers
Removed Engine Bay Rear Seal
K&N Oil Filter
EBC Greenstuff Brakepads
16" SE Wheels
205/50R16 Kumho Ecsta ASX
EXTERIOR:
Hella Dual Supertone Horns
Mach 1 Front Air Dam
Red Painted Calipers
Aluminum Lug nuts and locks (Red)
Sylvania Silverstar H7 Headlights
Silver Billet Oil Cap
Yellow T1Racing Reservoir covers
Clear Nylon Reinforced PCV Hoses (disconnected right now)
Removed Engine and Spark Plug Covers
Red painted Fuse Box
Red Nopi Silblades
AVS Sunroof Wind Deflector
Red License Plate Illumination (194)
DeBadging of stock Emblems
Black Mesh lower grille, stock removed
Black Mesh upper grille w/ Elantra GT badge
04 GT OEM hatch spoiler
Hyundai Motorsports Decals
Painted black crooked H
Hyundai OEM Hood Deflector
4" SS Rolled Edge Pilot Tip (removed in pics)
Black Door Handles
Black GIJOE Cobra Logo on Sunroof
KDM 3 way nozzles
INTERIOR:
Dual Pod A-Pillar
Glow Shift A/F Ratio Guage
Glow Shift Voltometer Guage
Clock Color Change
Tiburon Metal foot rest
330 mm Rear View Mirror
APC Red and Aluminum Pedals
3ARacing Carbon Fiber/Aluminum Shift Knob
Ractive E-Brake handle Polished/ CF
Red Hyundai Decals - on ashtray and behind mirror
A'pexi Sealtbelt pads
Red Metal Flake painted center console with aluminum accents
Aluminum painted ashtray, Shifter ring/frame,
Aluminum painted HVAC panel
Aluminum Painted Guage Cluster Bezel
Silvania White L.E.D. Lights in rear dome
I.C.E.
ALPINE H/U with IPOD Control
IPOD 15G Classic
OEM Tib Sub (TBI)
7" LCD Monitor (TBI)
MISC
Tesla GTech Pro Performance Meter
Gatorback Acc. Belts
Munky
Munky's Ride
2002 Elantra GLS 5-Speed
Exterior Modifications:
• Le Bra
• Debadged Trunk
• Diode Dynamics Shorty Antenna
• 20% Tint w/reflection
• StreetGlow Underbody (Blue)
• 17" Enkei DM-5 with Kuhmo 215 40 17
• Smoked Sidemarkers
• Smoked Tail lights
• Hella Optilux Projector Fogs
• 6000K HID Conversion Kit
• Chrome Door Handles
• Chrome Headlight Bezels
• FlyRyde Angel Eyes
• Custom Korean Style License Plate
Interior Modifications:
• Painted Dash Fascia (Intense blue pearl)
• Relocated Trunk Badges
• Streeglow 9" Neons in Footwells
• SRP Glow Gauges
• TWM Short Shifter
• OEM Tiburon Leather Shift Knob
• Aerospeed leather shift boot
• Tiburon Pedals
• "XD" Carbon Fiber Door Sills (Compact Divisions Special)
• "ElantraXD" custom Mission plate (MidnightWolf.Com)
• HVAC Conversion (Ilanpro)
Performance:
• Short Ram Intake
• Slave Cylinder Mod
• Upgraded Battery Terminal
• XTD Stage 2 Clutch
• Springtech Springs
• Rotorworks D/S Rotors
• Bendix Brake Pads
Electronics:
• Sony Xplod MEX-1GP Gigapanel Headunit
• 2 12" Audiobahn subs
• 750W Pioneer amp
• 1 Farad Rockford Fosgate Capacitor
• Wired XM Radio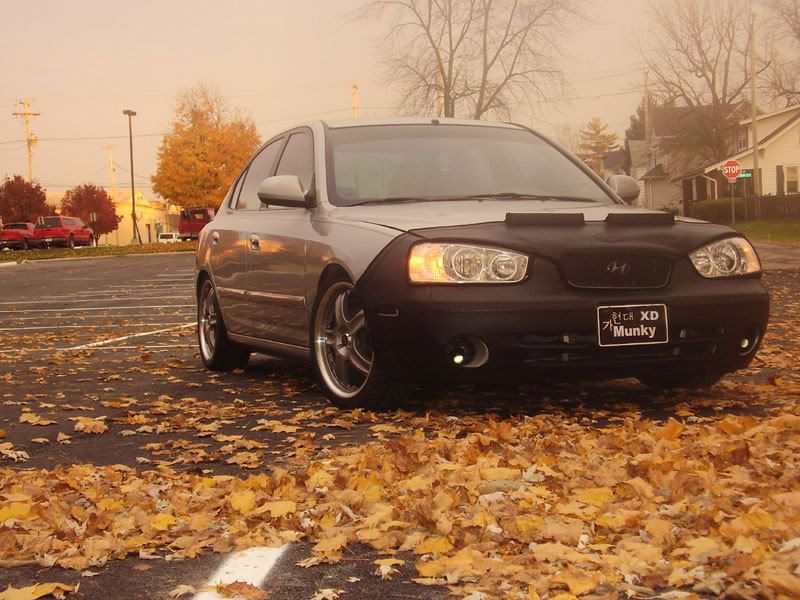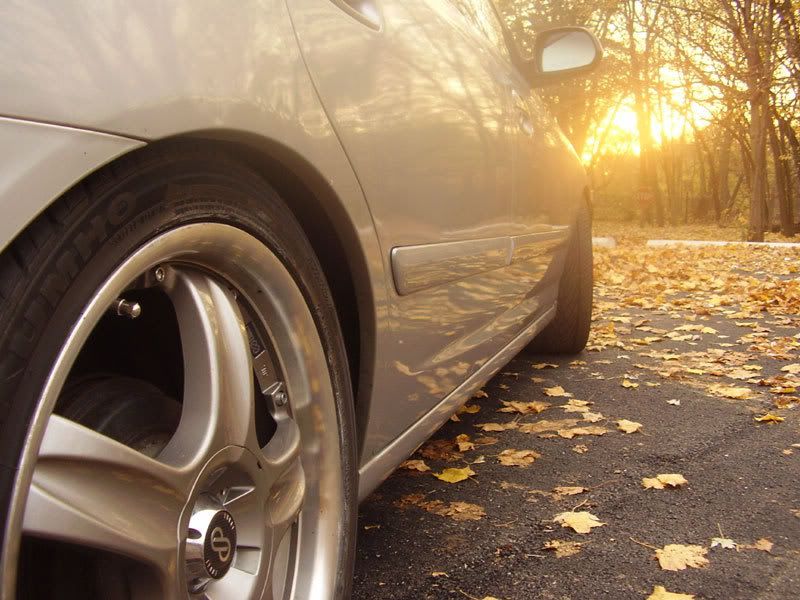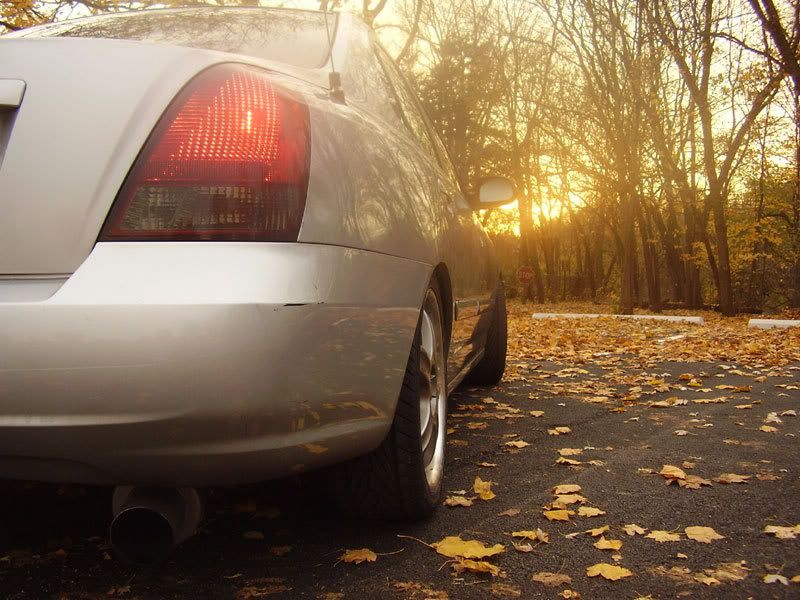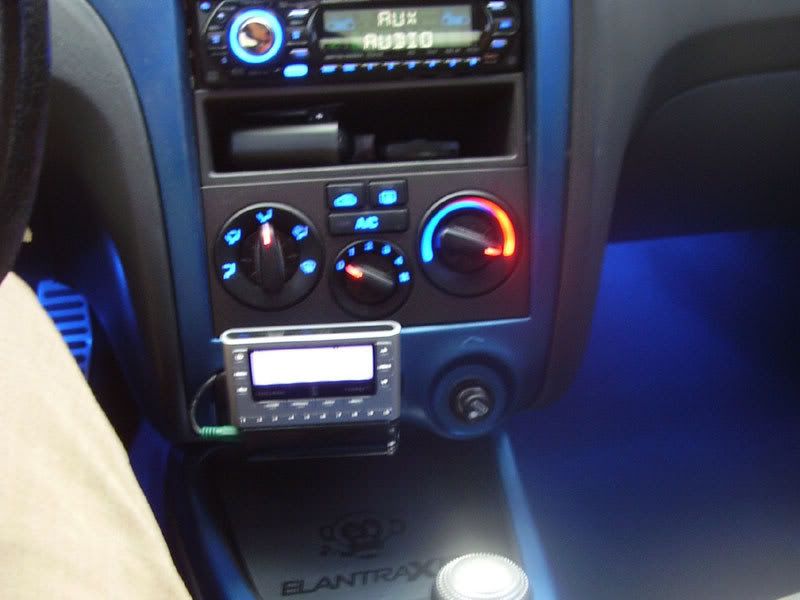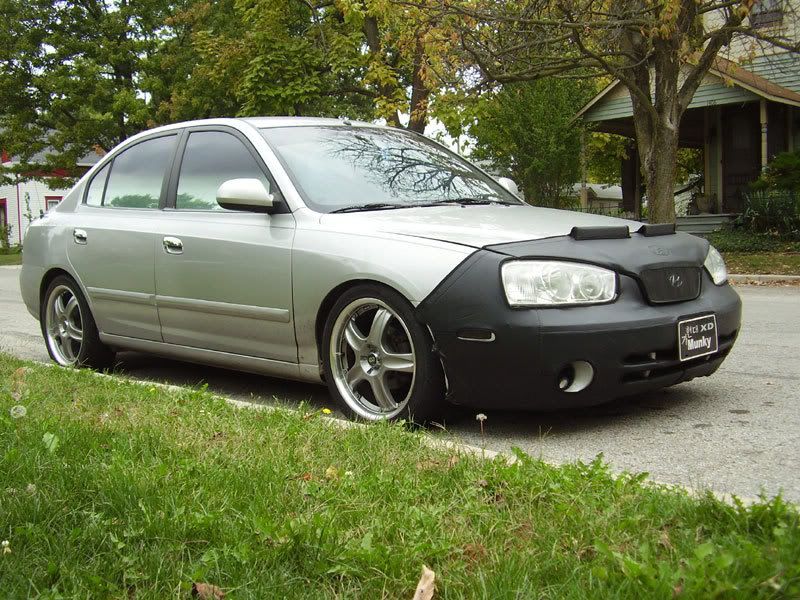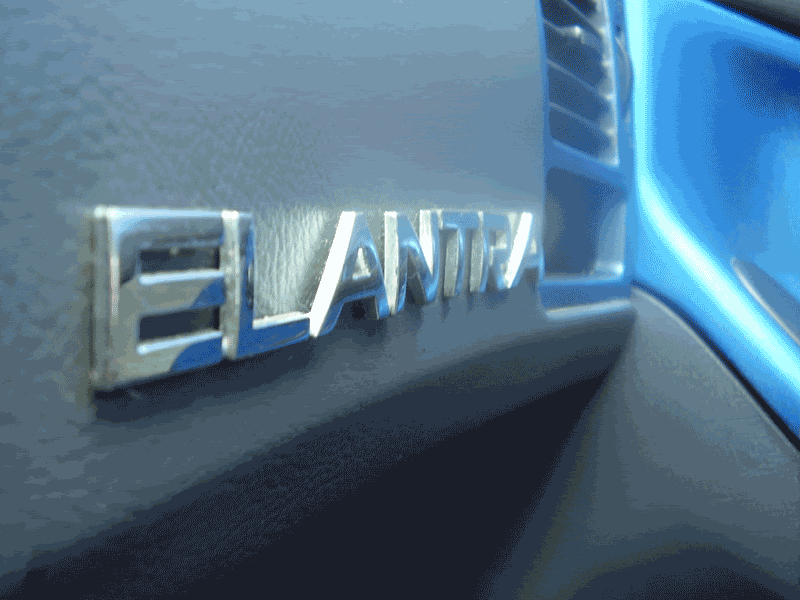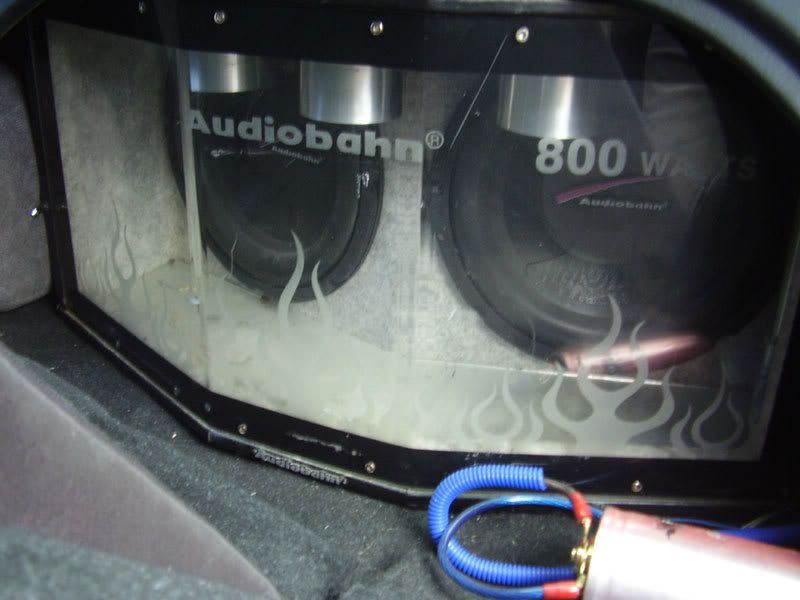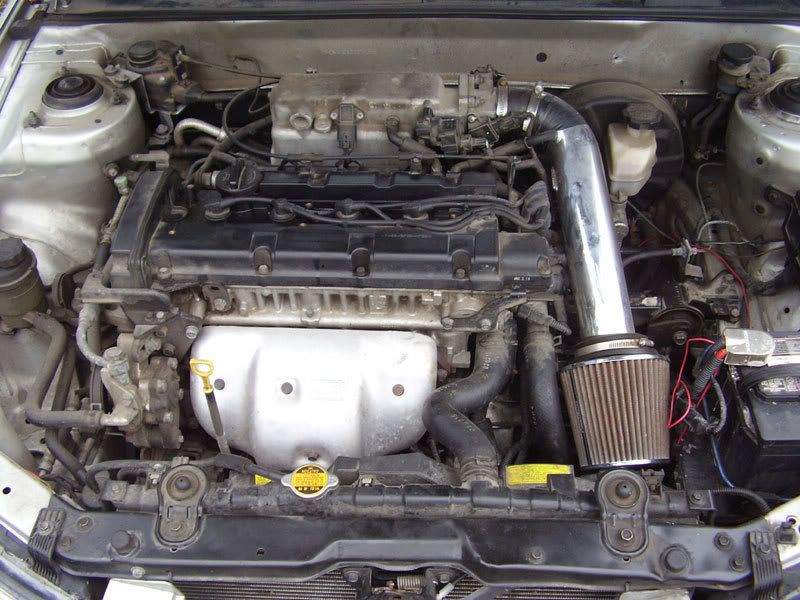 Tommy
Tommy's 2005 Elantra GT
Interior/Stereo
Bone stock interior - just keepin' her clean
Alpine 9886 CD
Massive Audio PA550 5ch amp running actively crossed
Mach 5 Audio MLI-65 mid/woofers and Helix HXC Tweeters
1 - Infinity Ref 1052 Subwoofer in a modded Tiburon box
80sqft eDead v1se sound deadening in the front/rear doors and rear deck
No rear speakers
30GB Ipod with Ai-Net connector to the Alpine
Pioneer Avic S2 GPS Navigation
Exterior
Black Emblems/Satin Black Grill
28% Tint All around
17x7 Fujime Concept Mesh Wheels wrapped with Fuzion ZRI 20
Suspension
Apex Lowering springs with Tiburon UltraSport Struts
Tiburon 19.2mm RSB
Poly sway bar bushings
DO NOT POST IN THIS THREAD!!!!!