Midnightsky
This is "Midnightsky" my 2003 Hyundai Elantra GT Hatchback. It's a fully loaded GT with heated leather, sunroof, and the GT alloy rims. It is black in color and has a 5spd manual transmission. I have had the pleasure of getting to know my Elantra better over the past year with the help of online forums. I had never posted on a forum before I got my Elantra and didn't know much about cars either. I've since been able to learn alot from EXD members and I have been able to apply some proper moderate mods. I appologize for not having any interior pictures yet as my baby is in the shop and I miss her to death. As soon as I get her back I will get some interior pictures taken and add them to my nomination.
MOD LIST:dj:
EXTERIOR
-MS CarArt front grille painted black (painting the mesh red in spring 2008)
-Boche HID Kit (6000K low beams)
-Konig Verdict 17inch rims
-Ark Shorty Billet Antenna
-Debadged "Hyundai", "Elantra",and crooked "H" (soon to debadge dealership tag and "GT")
-Rebadged Mussa "M" (front/rear)
-"Xdian" Badges added to both front fenders
-All glass tinted approx 30% (except the windshield of course)
INTERIOR
-Tiburon KDM Leather shift knob
-Tiburon OEM Aluminum pedal set (4 peice)
-Custom Modded Center Console Bong Holder (PM me pics!!)
-All season rubber floor mats
SOUND SYSTEM
-Pinoneer Head unit (CD/MP3)
-Infinity 10inch subwoofers (x2)
-Alpine amplifier
-Pyramid 2.4F capacitor
-Pyramid crossover
-Kenwood 6by9 Rear replacement speakers (x2)
UNDER THE HOOD
-Chrome Intakes SRI with K&N cone filter
-Optima Redtop Battery
-Ark N2 Catback Exhaust
-NGK V-power spark plugs
-Unichip N/A fuel tuning (Pending install/tuning Spring 2008)
TRANSMISSION
-Fidanaza Lightweight Flywheel (Dec 2007)
-OEM "Heavy Duty" clutch kit (Dec 2007)
-All bearings and seals replaced (Dec 2007)
-Cosmo Racing short throw shifter
-KJB Shifter bushings
-TWM Base bushings
SUSPENSION/BRAKES
-R1 concepts plain face rotors
-Axxis Deluxe brake pads
-KYB GR-2 Tiburon struts (Pending install, spring 2008)
-Skunk2 Tiburon lowering springs (Pending install, spring 2008)
-Progress 20mm/22mm adjustable rear swaybar (Pending install, spring 2008)
-KJB metal adjustable endlinks (Pending install, spring 2008)
-G7 Innovations removeable rear strut bar (Pending install, spring 2008)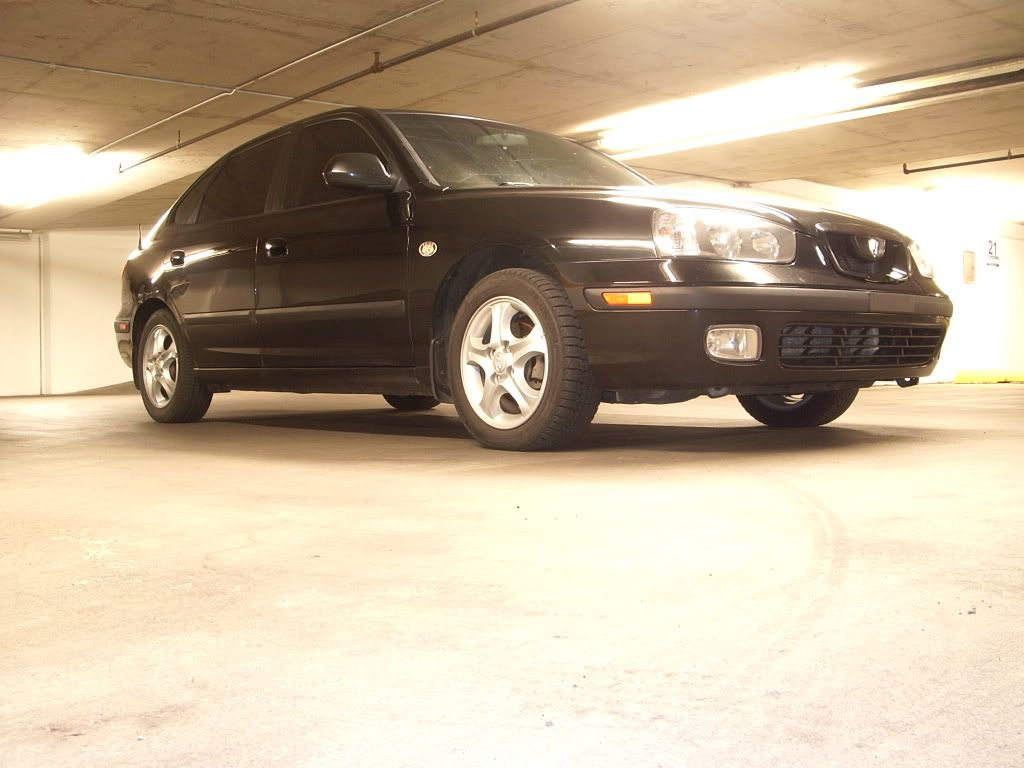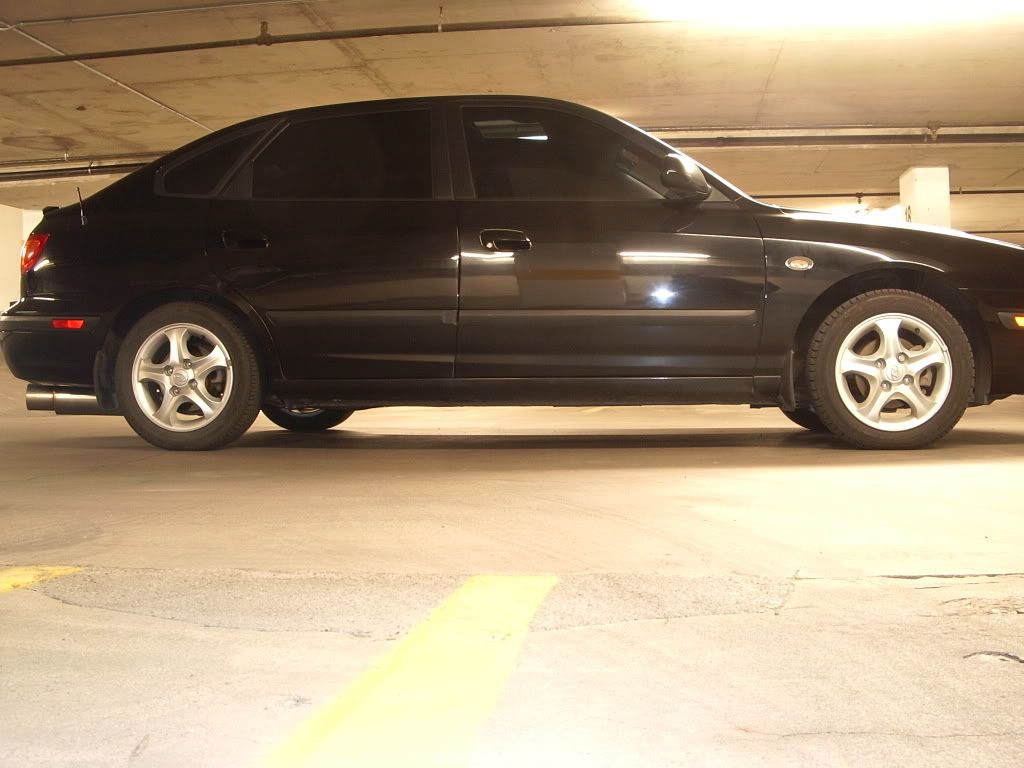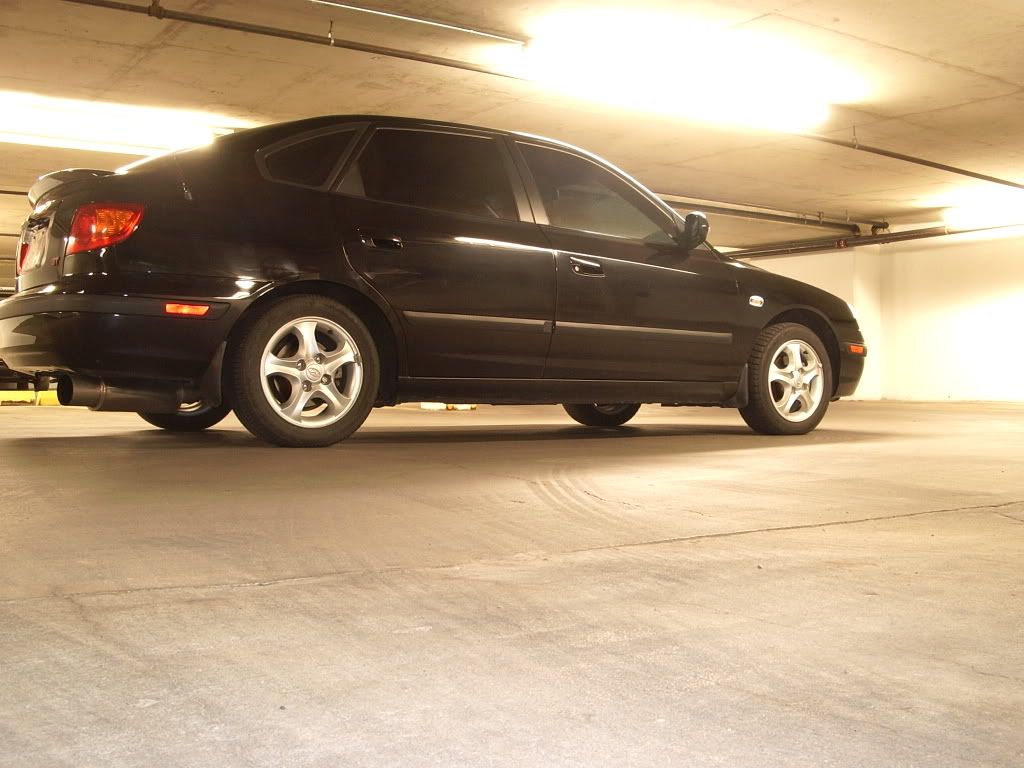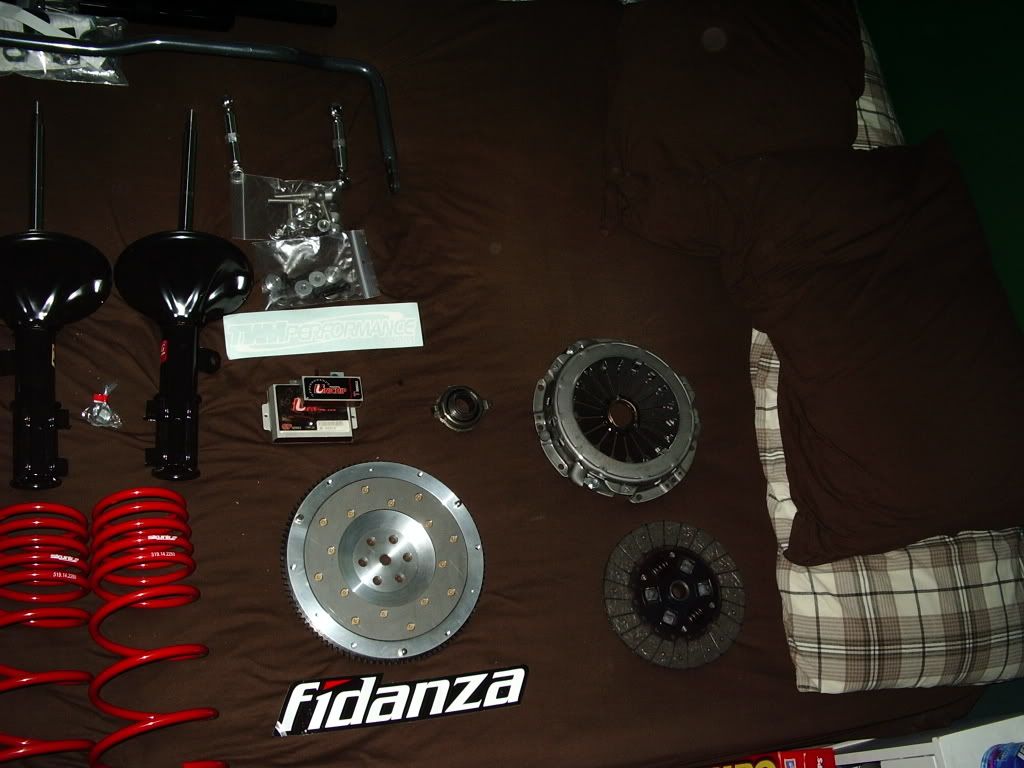 gerardoleroy
engine:
tiburon cold air intake
cheap ebay headers (not so cheap back then)
2 1/2 pipe with magnaflow muffler
Shark racing strut bar
optima battery
ground wires
hood risers
OEM heavy duty clutch
suspension:
Eibach springs
KYB struts
Drag racing wheels DR-8
Kumho escta tires 215/45/17
exterior:
Astrel body kit
Hyperwing rear spoiler
clear side markers
interior:
tiburon pedals
tiburon leader shift knob
SR white face gauges
pilar pods
shift light
JVC head unit
Boss speakers
Boss 700 watts amp
Alpine 12" sub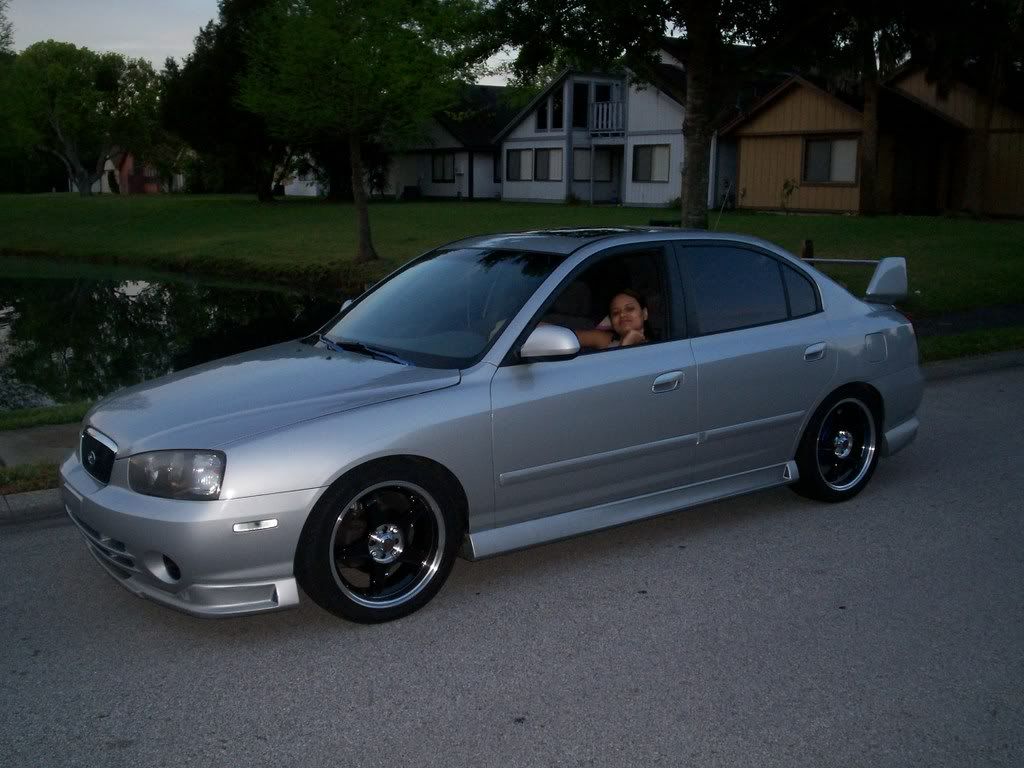 DO NOT POST IN THIS THREAD!!!