soullesselantra
Tidal Wave 2005 GLS 5spd
-Exterior-
factory badging removed
Custom Badging
Fiberglass grille
blue 168's in headlights
KDM Clear corner lights
Black 17" Fuzion 7 spoke wheels
-Performance-
Springtech springs
03 Tibby 19mm sway bar
B&M Short throw shifter
Megan Racing muffler
"home made" SRI
-Interior-
Painted dash panels
red dash illumination
blue dome and map lights
JVC CD/MP3 player
2 Orion Cobalt 10" subs
Dub series by Audiobahn 400W mono amp
MysticElf
Complete list of mods...
1.) Evo3 Body kit
2.) 7in foglamps dual-chambered
3.) Universial hood scoop
4.) Universial spoiler
5.) Z3 Fender inserts
6.) Xoion Grille
7.) Motegi 17in MR7s - Rims
8.) 01-05 HY. Elantra Ft. Strut Braces Bar
9.) Pioneer Premier DEH-P760MP w/ add-on for Ipod to be controlled thru head unit.
10.) Rockford Fosgate Punch AMP (P5002)
11.) Rockford Fosgate Punch (P2) x2
12.) Blue LEDs in top chamber of foglamps
13.) PIAA ICE for rear linc plate.
14.) Custom paint job (White added on top of stock TidalWave Blue)
15.) Hyundai Tiburon (2002-2005 All) - Stock Rear Anti-Roll Bar (19.2mm)
16.) 01-04 HY. Elantra Rear Strut Braces Bar XD-Hatch back
17.) Racing seats w/ 3-points
18.) Vertical Door Hindges
19.) Custom AirBag Suspension w/ pillar + guages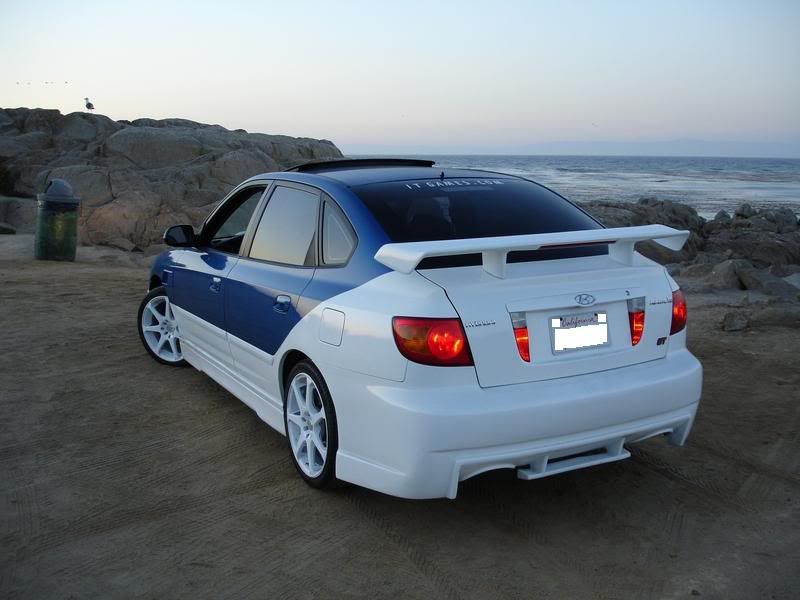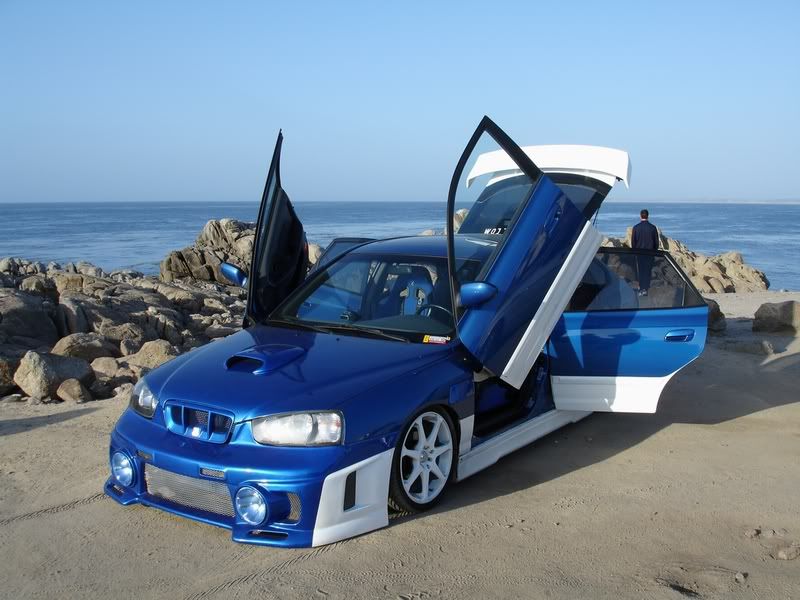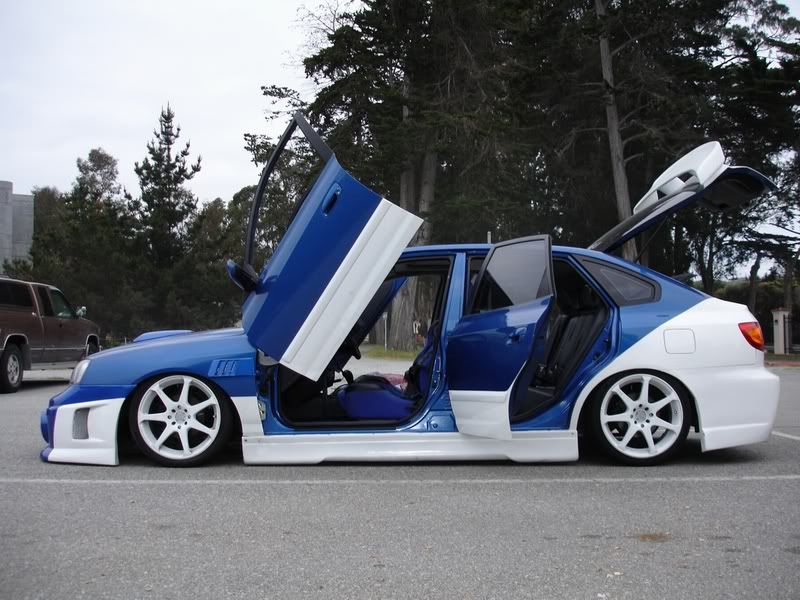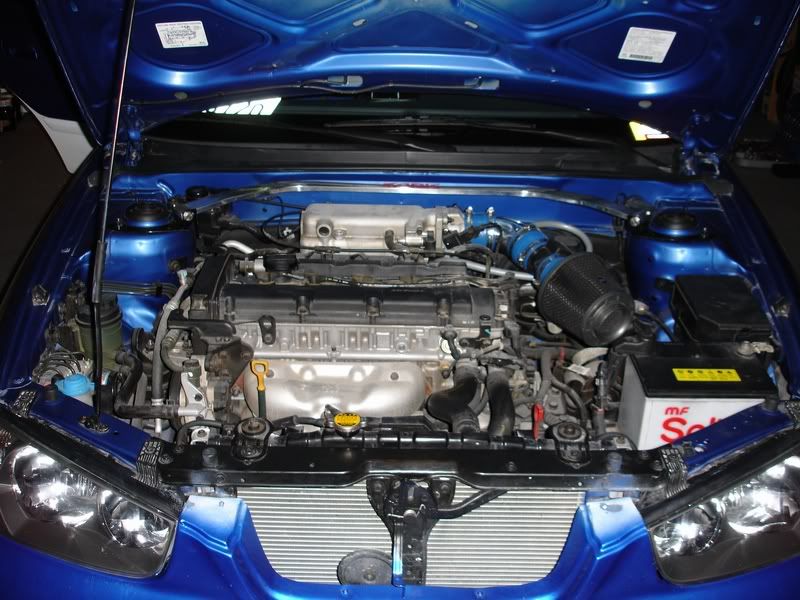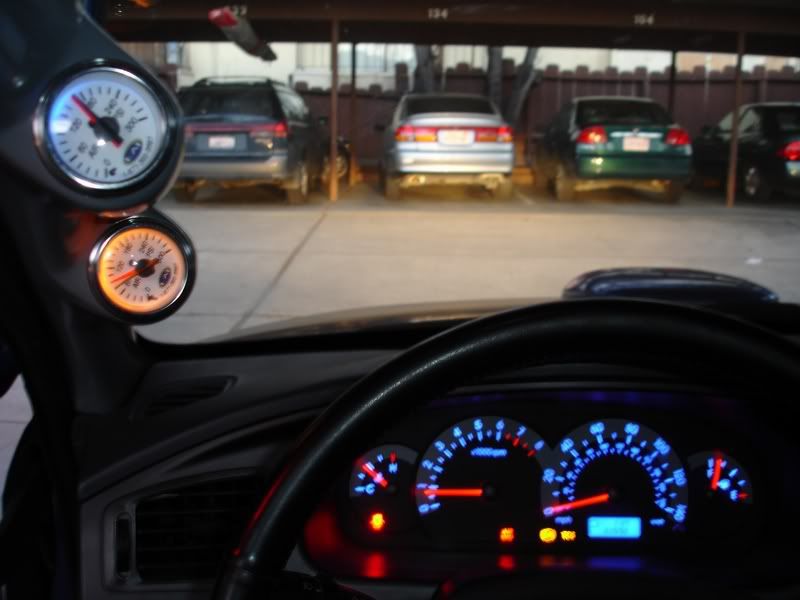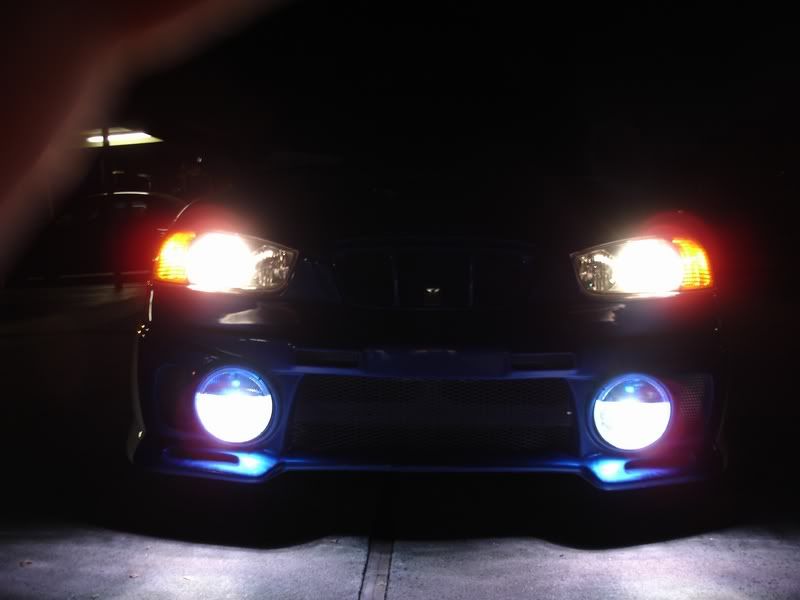 Do Not Post In This Thread, It Is For Voting Only