LeShadow
Here goes my '03 XD Automatic
Audio
- Alpine MRP-250
- Infinity Reference 9612i
- Freeway TCD-0361-1
Performance
- Bare Stock with NGK V-power sparks
- Removed heatshield aside battery
Appearance
- Removed Black vynil on pillars
- CF immitation trunk lid
- Tinted windows
- Custom painted front grille
- ElantraQuebec.com decals
- Restaured OEM Hubcaps
Other
- Hiden hitch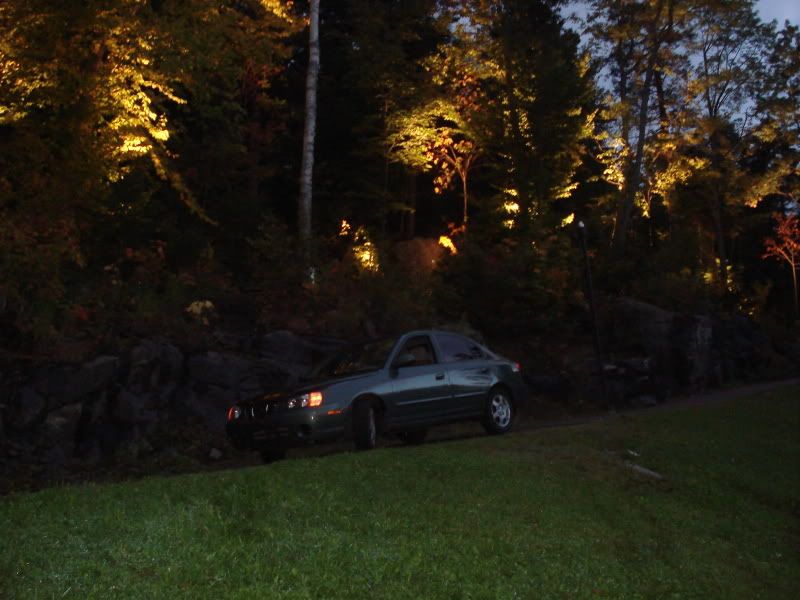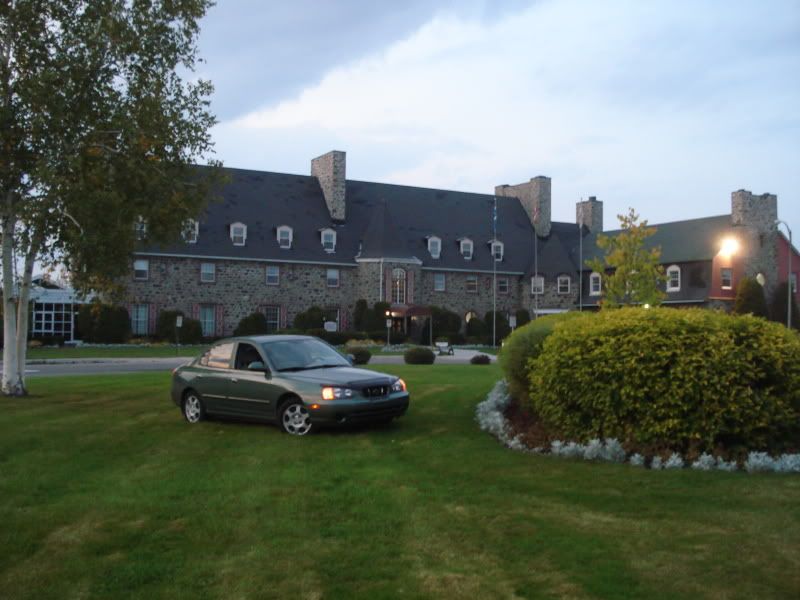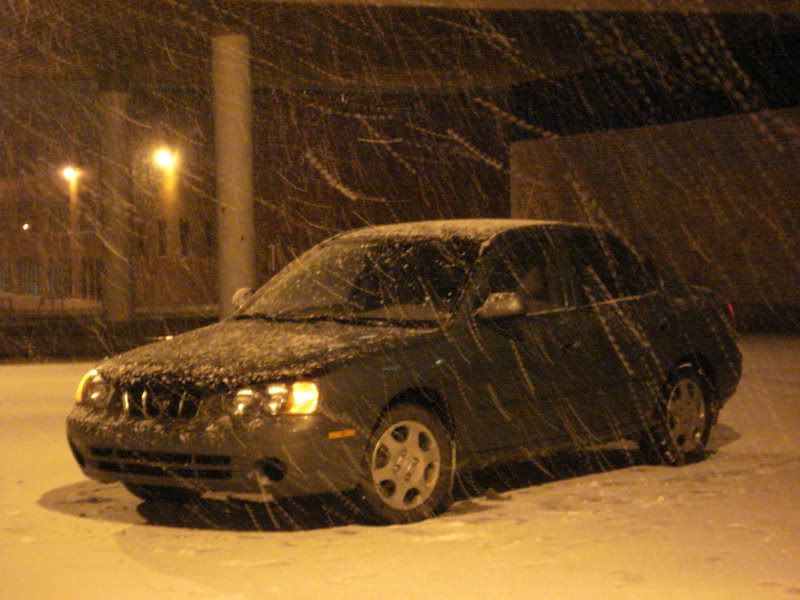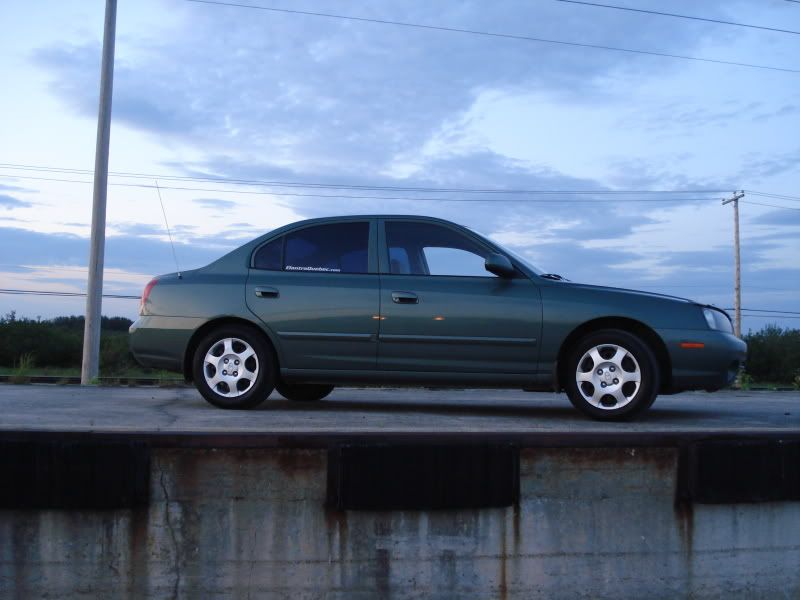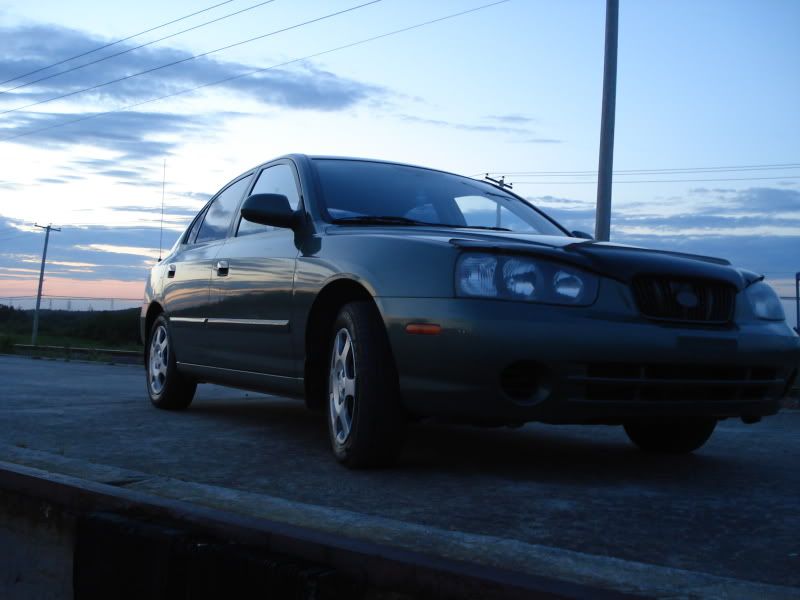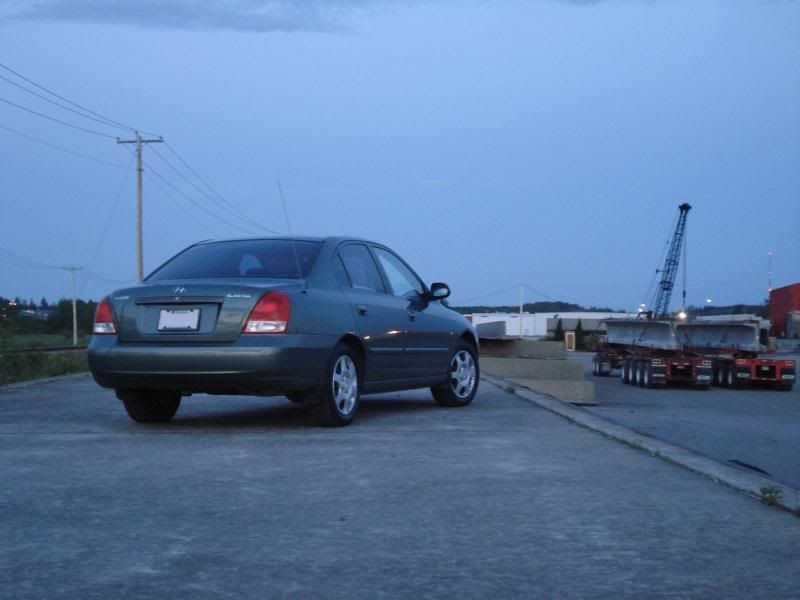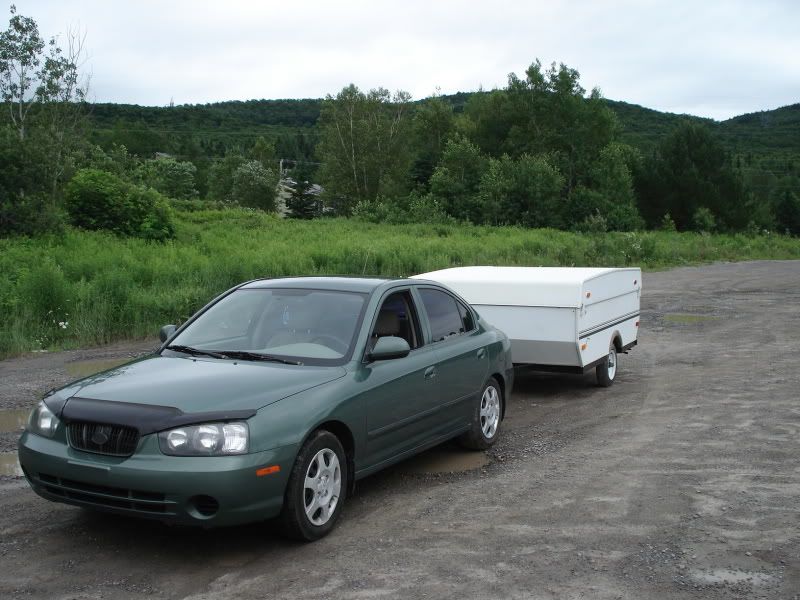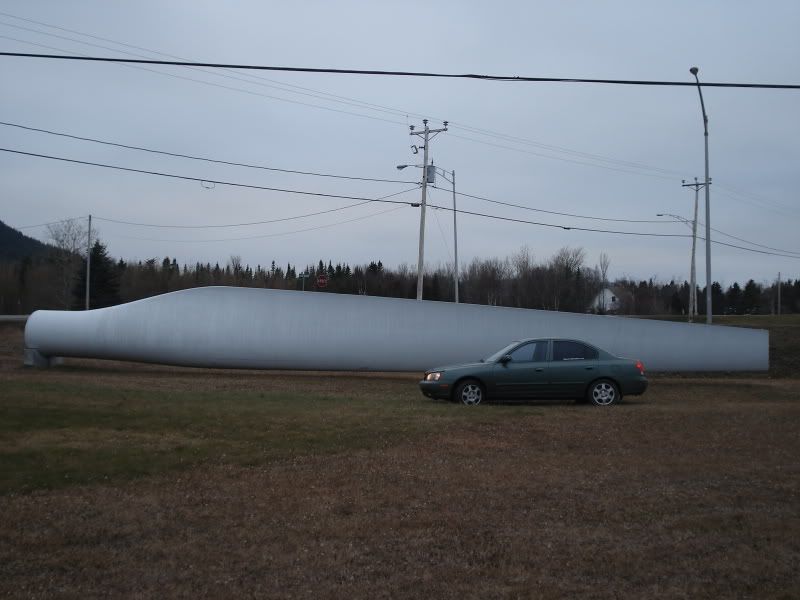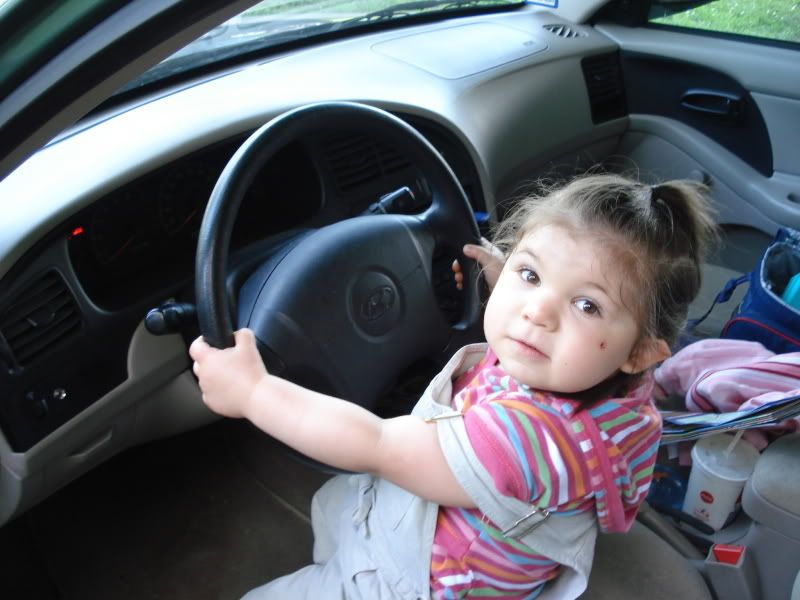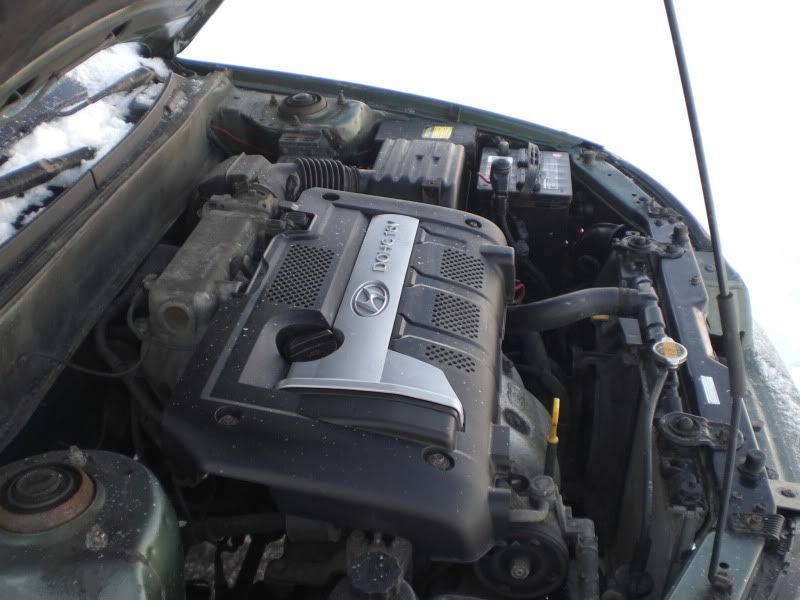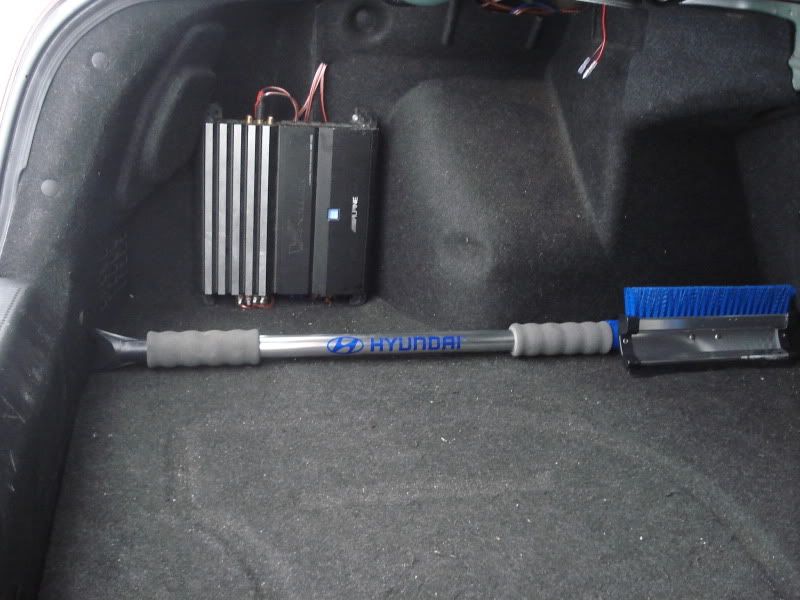 jimbo3n21
Jimbos 03gt
Engine:
Ark Underdrive Pulleys
Short Ram Intake
Interior:
Painted dash
Suede pillars
Custom covered visor, center console
Ice:
alpine ix-100 headunit
alpine type x speakers
quantum amp
Exterior:
8k HIDs
Painted stock rims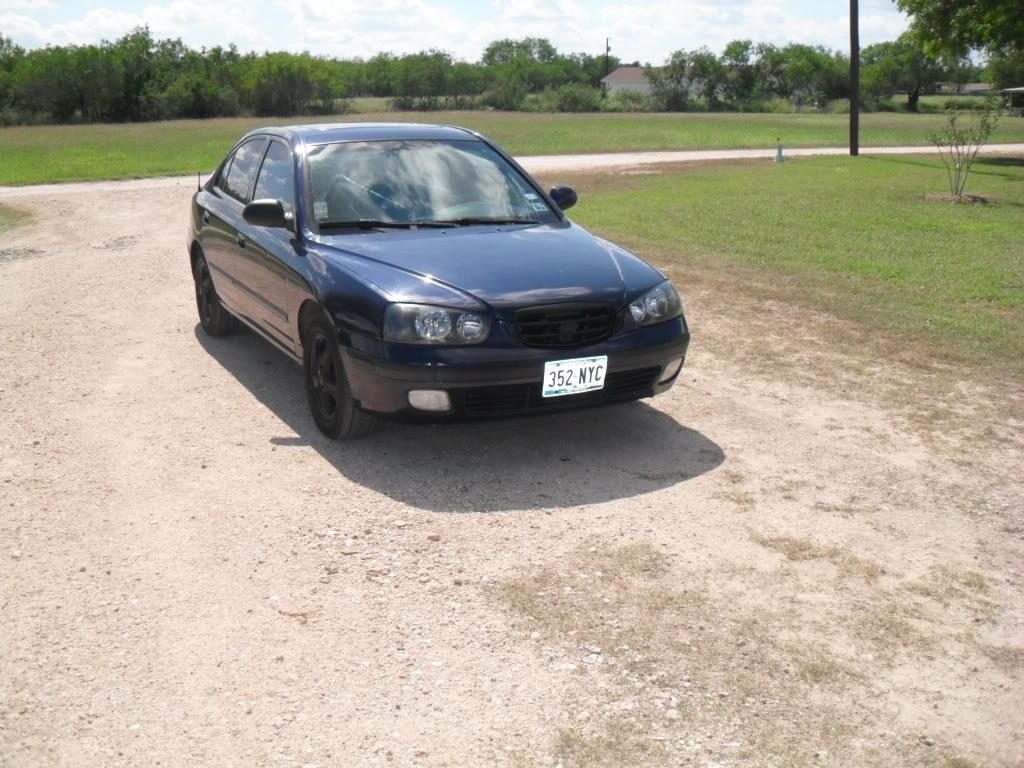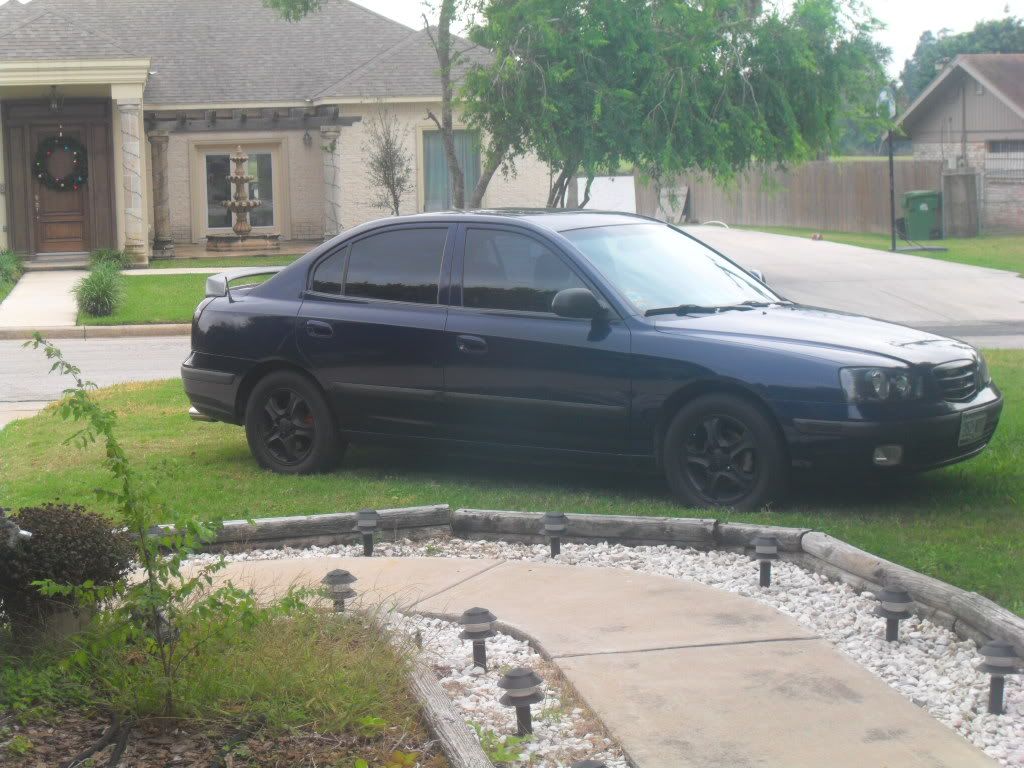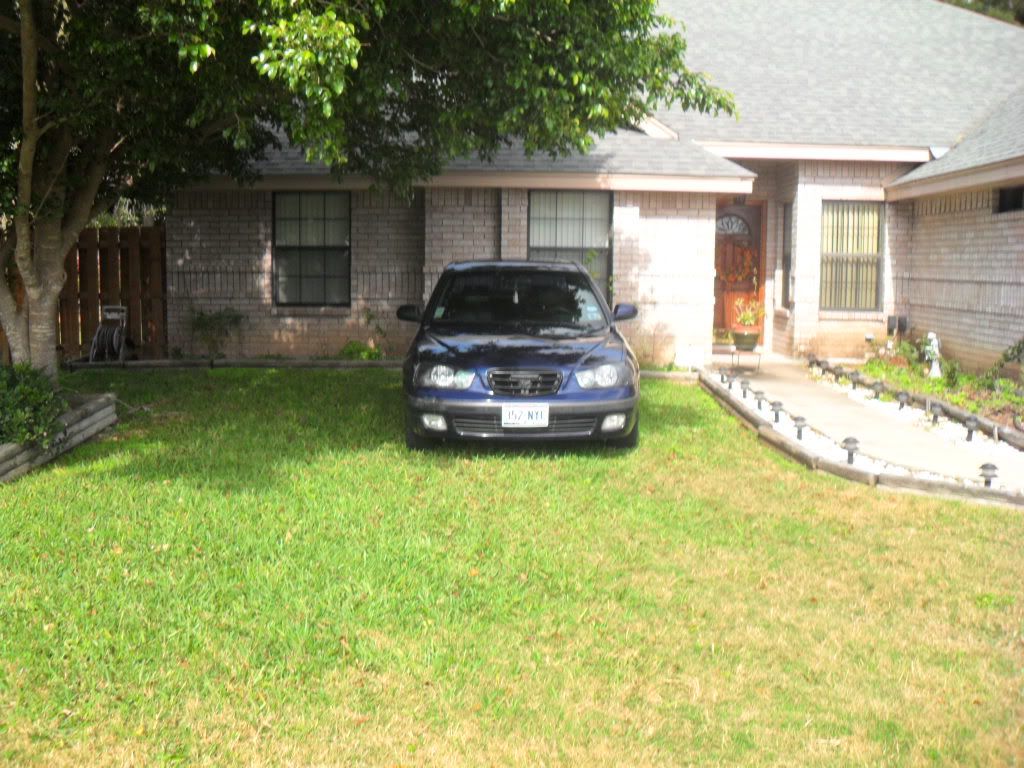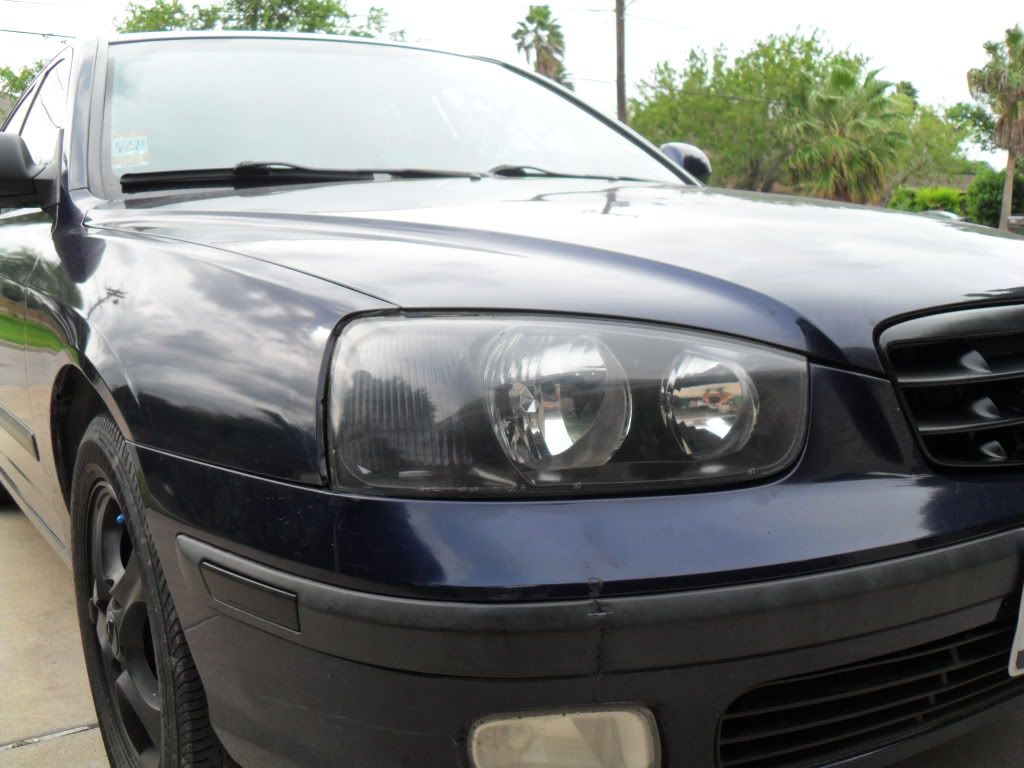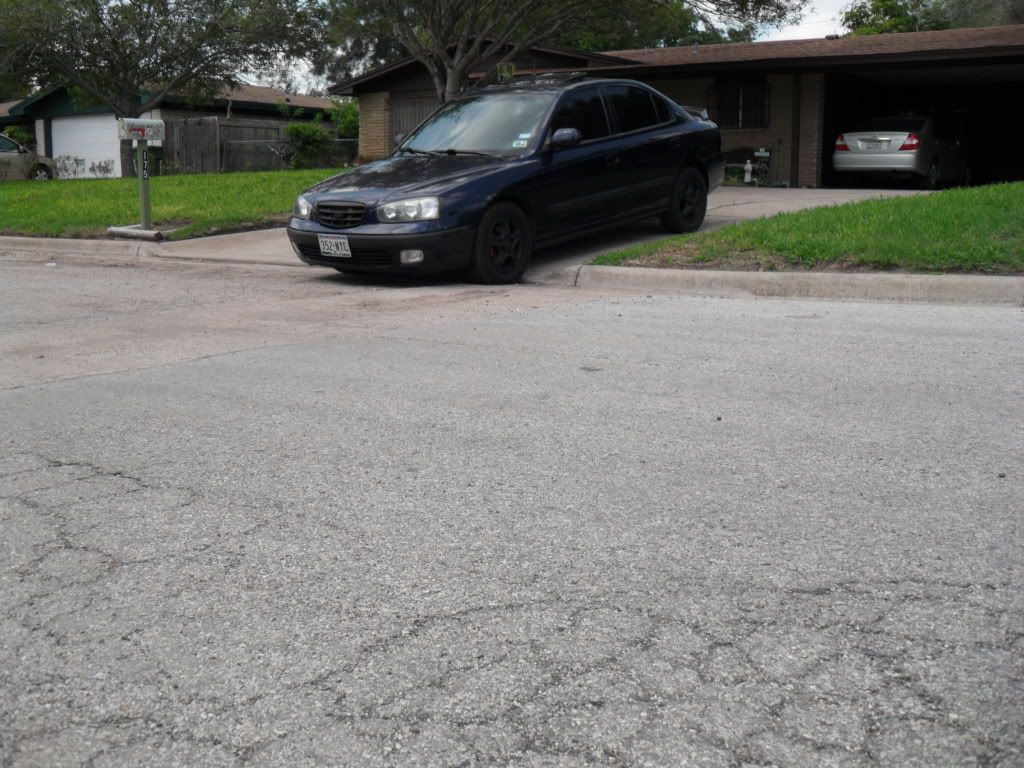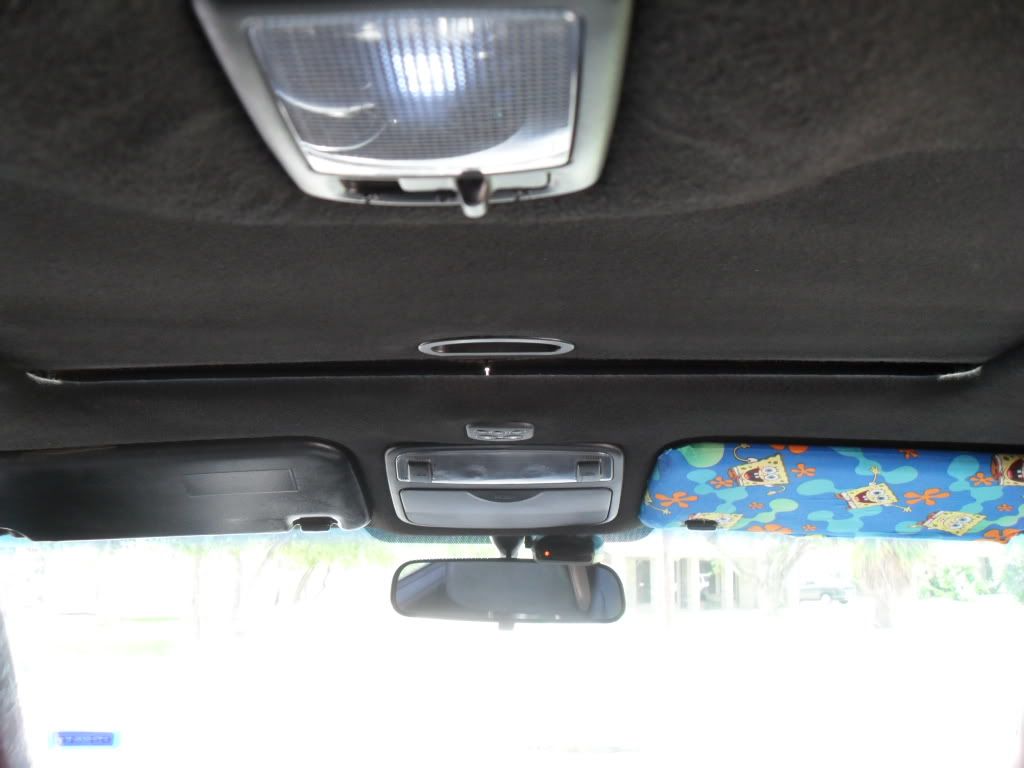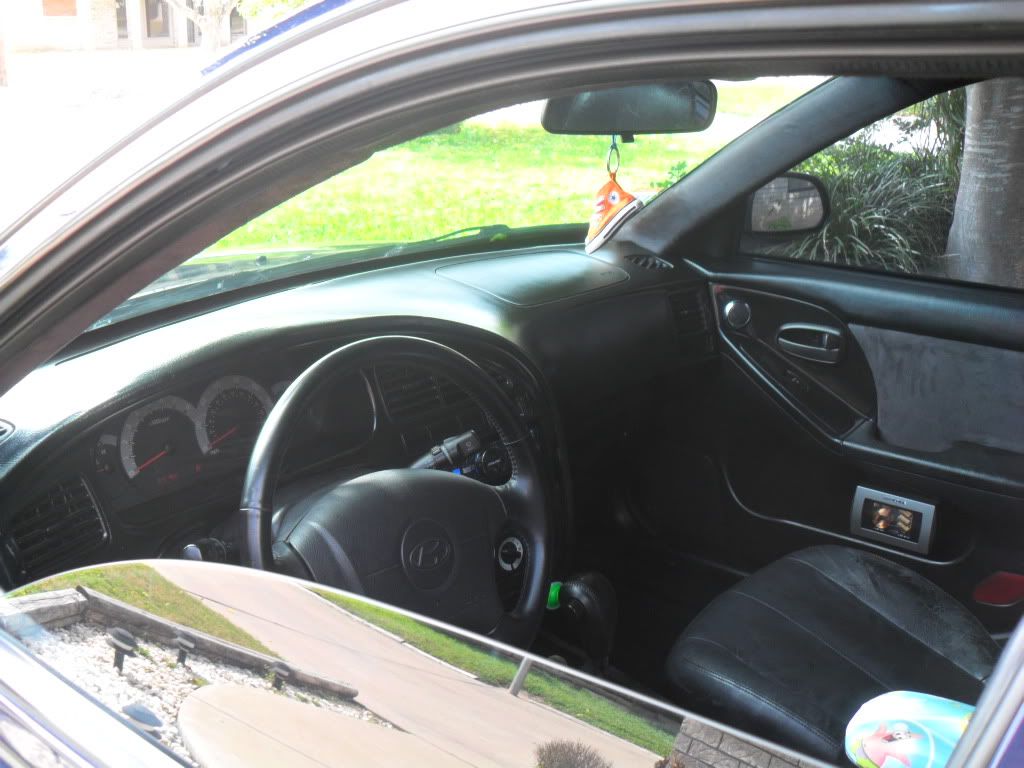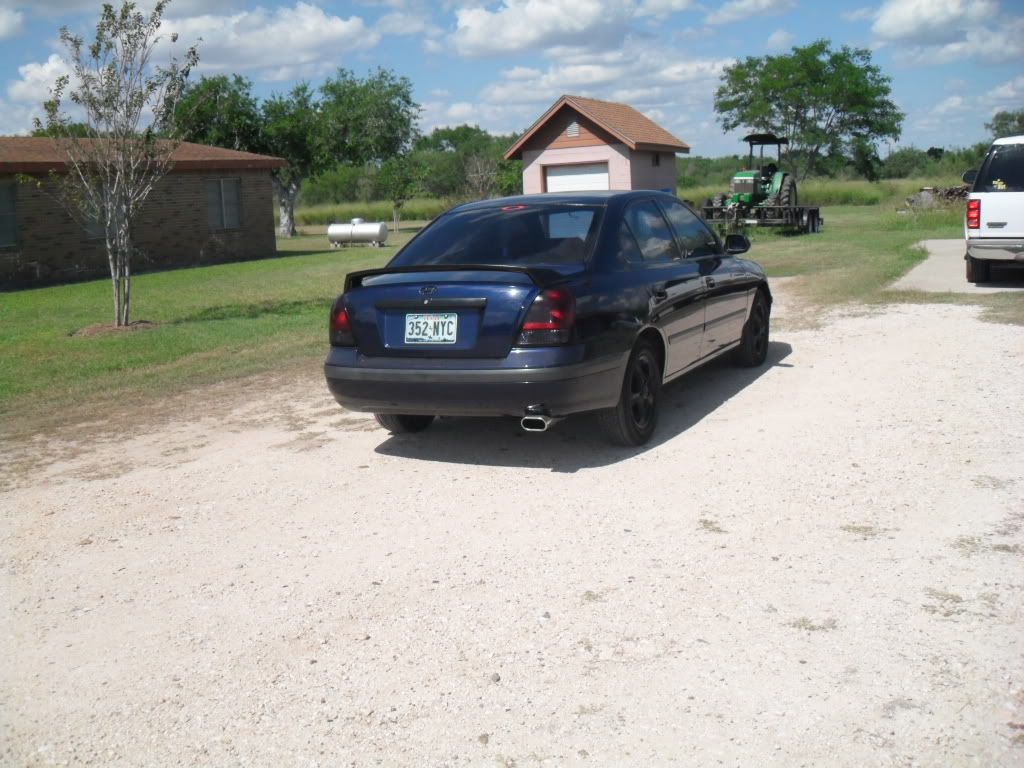 evilcalvin
This is a 2002 Hyundai Elantra GLS
This is the car that I put 38,500 miles a year on driver to work. Round trip
is 150 miles. I am getting 410 miles per tank of gas. Thats 28 miles to the gallon.
The CAI was a big help in this area.
The sound system sourcing has:
iPod
XM Radio
USB
AUX in
No FM; it sucks so I removed the antenna
CD Player
A2DP
Exterior mods:
Custom Metal Mesh Grille
15" MB Wheels
205/60/15 Sumitomo HTR H4 H Rated
Lumar Tint: 30% Front doors, 5% on rear doors and back window
Engine Mods:
Cold Air Intake
Electrical Mods:
4 gauge ground for battery and engine
4 gauge power for battery and engine
1 farad Monster cap for main bus
Kirkland 725 cca battery
Shuriken 950 cca battery for stereo
Coleman 800 watt power inverter
Direct wire 12 gauge wire for radio
4 Grounding points for Radio Noise control
Digital voltage gauge in trunk
Digital voltage gauge in dash above radio
Stereo mods:
Custom fiberglass side facade for Amps, Power inverter and Voltage Display
Custom fiberglass subwoofer enclosure for 10" subwoofer
Custom A-pilars for mids and tweets
Custom door panels for 8" midbass drivers
Custom made Electrical harness for Bluetooth system
Custom made Cargo storage compartment for audio battery, 1st aid kit, flares and tools
Custom modded voltage gauge to fit in dash above radio
Custom Cooling system for Amps and Power inverter. Forced air cooling
1 Accele WIR-888 wireless steeringwheel remote
1 Alpine CDA7894 cd player
2 Rockford Fosgate P1S88 8" midbass drivers
1 Rockford Fosgate P3D210 10" Subwoofer
2 Pioneer Premier PRS-D2100T 2 channel amps
2 Aura Titanium mids
2 CDT Silk dome tweeters
1 Parrot MKi-9100 Bluetooth system custom mounted in dash
1 Stinger 120 amp circuit breaker
1 Monster 3 fuse Power Distribution Block
Sound deadening:
120 sq. feet of Raam mat BXT II applied:
• 2 layers in front doors where midbasses are mounted
• 1 layer in rear doors
• 1 layer in rear window area
• 2 layers in trunk, trunk lid and side panels
• 1 layer in floors and pilars
10 yards of Raam mat Ensolite:
• Added to doors, floors pilars and trunk area
1 gallon Resin and 2 yards of 3/4 ounce fibermat to deaden trunk for resonance control
4 cans of Great Stuff expanding foam applied to the trunk lid, a-pilars, trunk and front doors
Lighting:
2 Streetglow Red 5 led clusters under the front dash board for floor lighting
2 Radisys 3.6 volt blue led's in trunk accent of sub & amps
Instrument cluster illumination changed to red
Security:
CompuStar 2WSHLCD 2 way paging security system
• Glass break sense
• Ignition and starter kill
• Black wire stealth install (old installer trick, all wires are black)
• 2 way pager controller
• 1 way 4 button controller
• 2 blue led's for warning
DO NOT POST IN THIS THREAD!!!!!!!!!!!!!!!