CLennerton
Mods so far:
Exterior:
-Brushed Aluminum Silver "Elantra GT" door sill badges
-Xeon Head Lights
-Xeon fog lights
-White LED License plate lights
-Chrome side view mirror trim
-Chrome grill trim
-Short antenna
-Chrome door handles
-LED side markers
Interior:
-Blue LED Map lights
-Brushed Aluminum Silver "Elantra GT" dashboard badge
-White LED dome light
-White LED trunk light
-"ElantraXD" brushed aluminum mission plate
-Carbon Fiber e-brake
-Seoulful Racing pedals
Engine:
-Cold Air Intake
Audio:
-Pioneer P2900MP Deck (CD/MP3/AUX)
-10" Alpine 750W sub
-Ported sub box
-Boss 600w 2 channel amp
-Stinger 8gauge amp kit
slyderdai
Mod List
Exterior:
Custom DIY Kdm style headlights
Custom tinted taillights.
Hand crafted fiberglass side skirts
Custom Grill
Shorty antenna
Interior:
White face gauges
Tinted door markers, dome and map lights.
Rear headrests up front.
Dash fascia painted matte black.
Sony Xplod Headunit Fockforg Fosgate P1 12" subs with matched amp.
Under the hood.
NGK Plugs and Wires
Accord cold air intake, K&N filter
OBX header
Custom catback exhaust with Greddy Sp2 Muffler
Falken factory tuned strut tower bar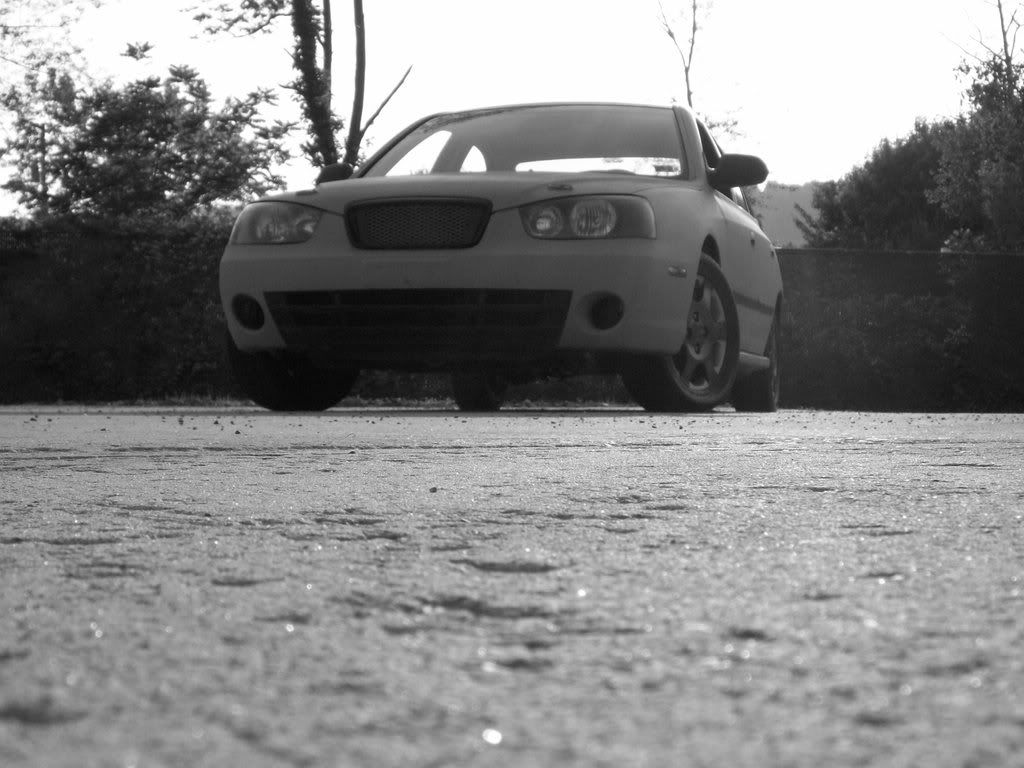 KeWLKaT
2002 Elantra GT
Engine

- 3" Custom Intake
- Evofusion 58mm BBTB
- Atelier HP ported intake manifold
- Throttle Body Coolant Bypass
- Knife-edged butterfly
- NGK Irridium Plugs
- Modified GRX 6-pc Ground Wires
- Jspeed Power Steering Pulley
- Jspeed Waterpump Pulley
- Hotshot 4-1 Header
- Magnaflow High-flow Cat
- Dynomax Turbo Muffler
- Exhaust piping all 2.5" mandrel

Transmission
- Fidanza Aluminium 7 lbs Flywheel
- ACT Street Organic Disc
- ACT Extreme Pressure Plate
- CosmoRacing Short Throw Shifter
- TWM Aluminium Shifter Bushings
- Kartboy EVOVIII Polyurethane Linkage Bushings
- Removed Slave Cylinder Restrictor Plate
- BSE Stainless Steel Clutch Line
- Redline MT-90 Inside
- Solid Polyurethane back motor mount
Suspension and Wheels
- Mussa Front Strut Bar
- Mussa Rear Strut Bar
- Tiburon 19.2mm Rear Swaybar
- KYB GR2 Gas Struts
- H&R Coil Springs
- Aggressive alignment
- Goodridge SS brake lines
- UNP Blank Rotors
- PBR Ceramic F/Semi-Met R Brake Pads
- Enkei RS7 Bronze 17"
- Falken Ziex 512 in 205/40 R17
Interior
- Tiburon Pedal Set
- TWM Classic Shift Knob
- Blue Converted Window Switch LEDs
- Blue Ashtray and Cigarette Lighter
- Ilanpro HVAC
- Midnightwolf ''ElantraXD'' Mission Plate
Exterior
- Extreme Dimensions Carbon Fiber Hood
- Sparco Hood Pins
- OEM High Spoiler
- Red Painted Calipers
- Ark Short Billet Antenna
- CD Front Fiberglass Grille w/ Tiburon GT Badge
- KDM Projector Foglights
- Debadged
- Red-Out Tailights
- ''XD'' rear logo
- Blacked out front sidemarkers
I.C.E. / Electronics
- Bosch 6000k H7 H.I.D.
- Chrome 1156 Front Turn signals
- Optima Yellow Top moved to hatch area
- Alpine V12 Amplifier
- Pioneer 10" Subwoofer in sealed enclosure
- Pioneer DEH-7700MP Head Unit
- Pioneer CD-IB100II Ipod Controller
- SPL CS-163 6 1/2" in the Front
- Rockford Fosgate 6 1/2" in the back
- SPL SP-3 Tweeters
- SPL 1.5F Capacitator
- Soundproofing in hatch
Misc
.
- Door Chime Delete
- Fiamm Dual Tone Air Horns
- Alarm LED
- Remote Starter/Starter Kill
Coming soon
- GK Front BBK (calipers on hand)
- Inline resonators in exhaust to quiet tone down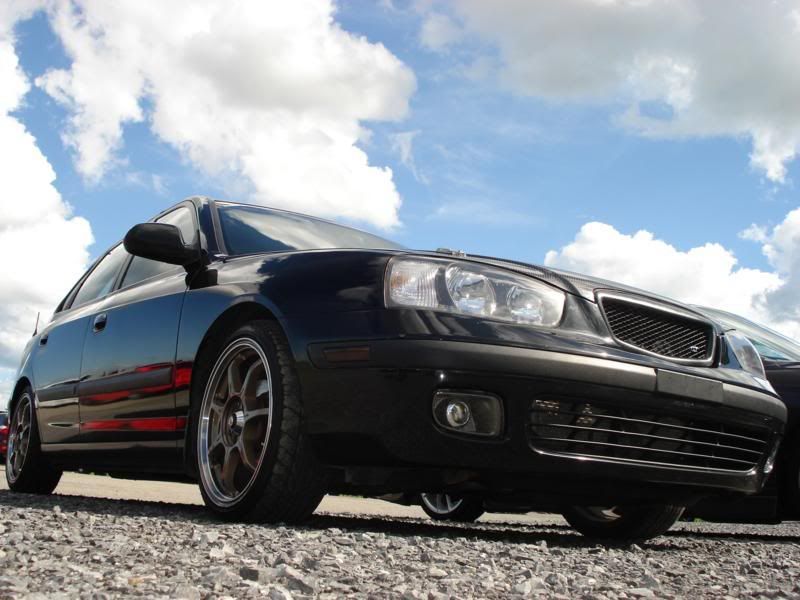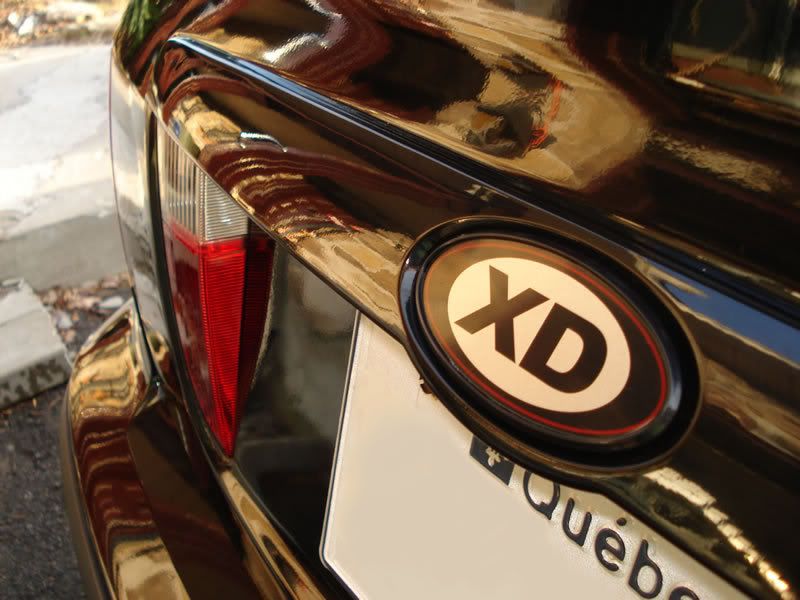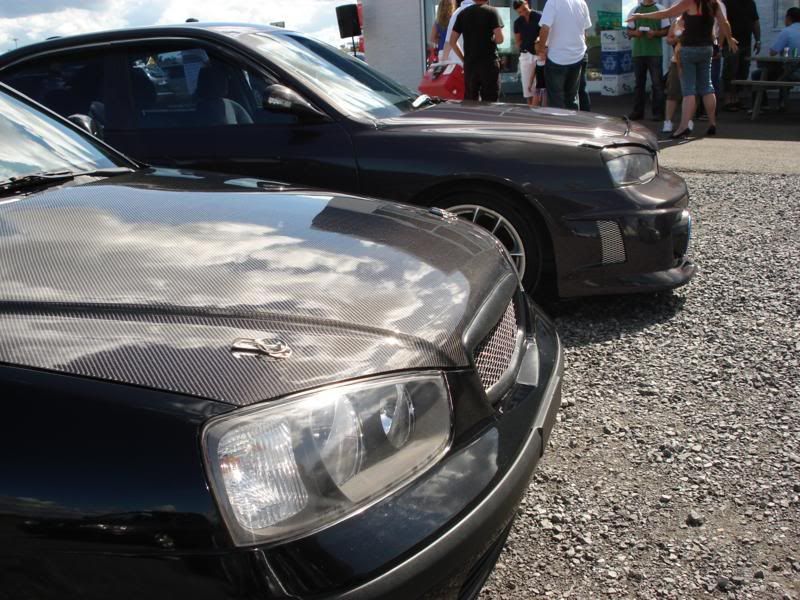 plagued89
2005 elantra gt
Exterior
Tinted Headlights
Tinted Side markers
Debadged Hyundai rear emblem, painted crooked H and elantra, gt painted black and relocated.
17" HP Design EVO I wheels.
Tuner lugs.
Interior & Audio
Pilot Autozone shift boot.
Kenwood 135-DC headunit
Sony Xplode 600 watt amp.
Pioneer 12" sealed box.
Engine/Transmission
Evofusion Cold Air Intake.
Evo Fusion 4-2-1 short downtube header
Resonator delete
Muffler Delete
Suspension/handling
Zenn Lowering springs 2"
Falken ZE-912 205/40/17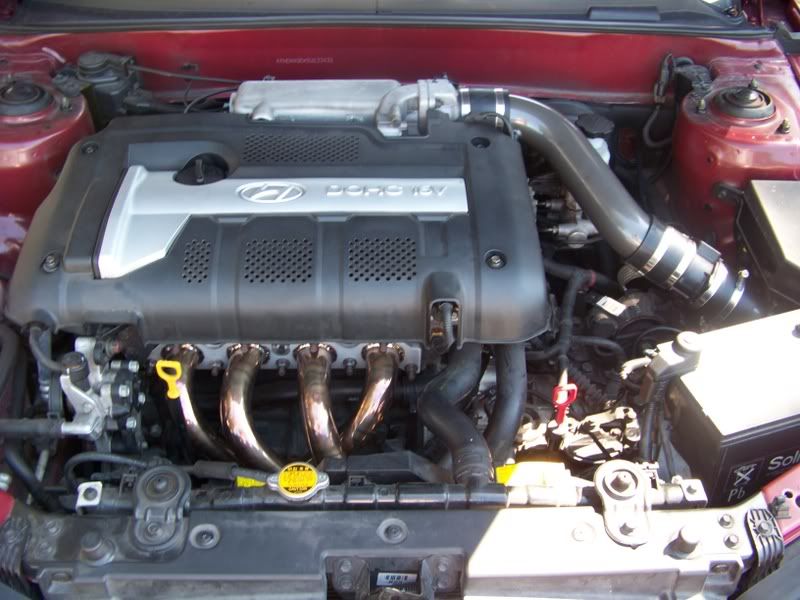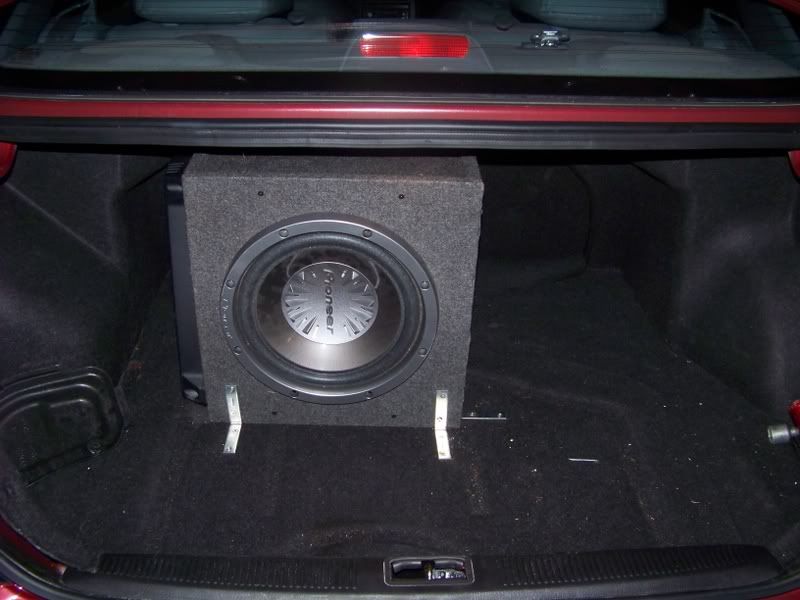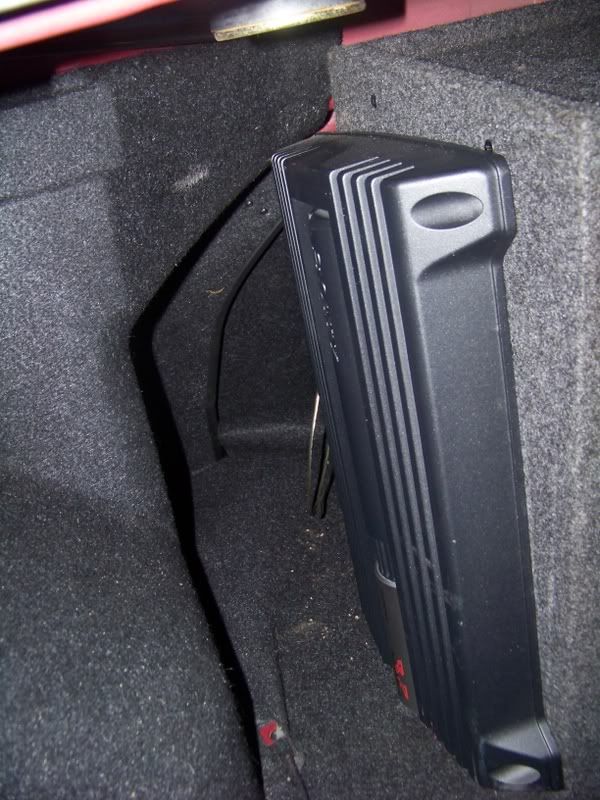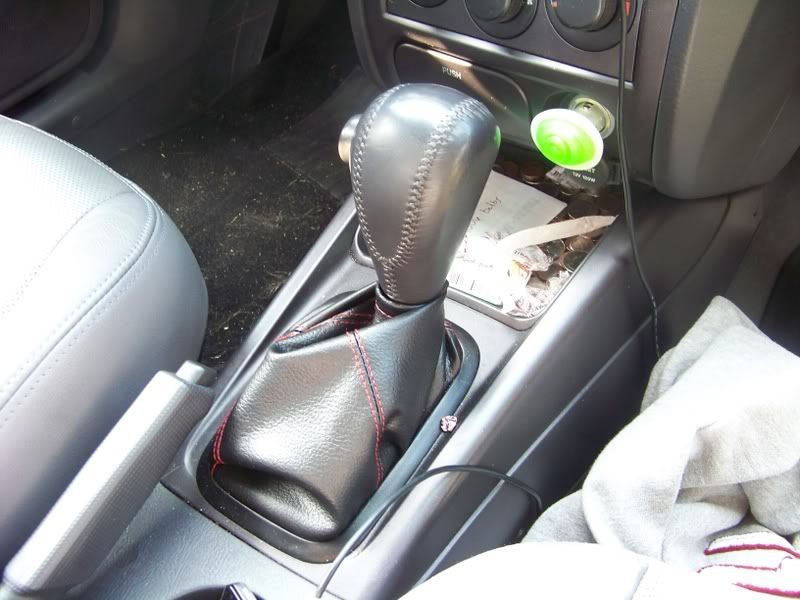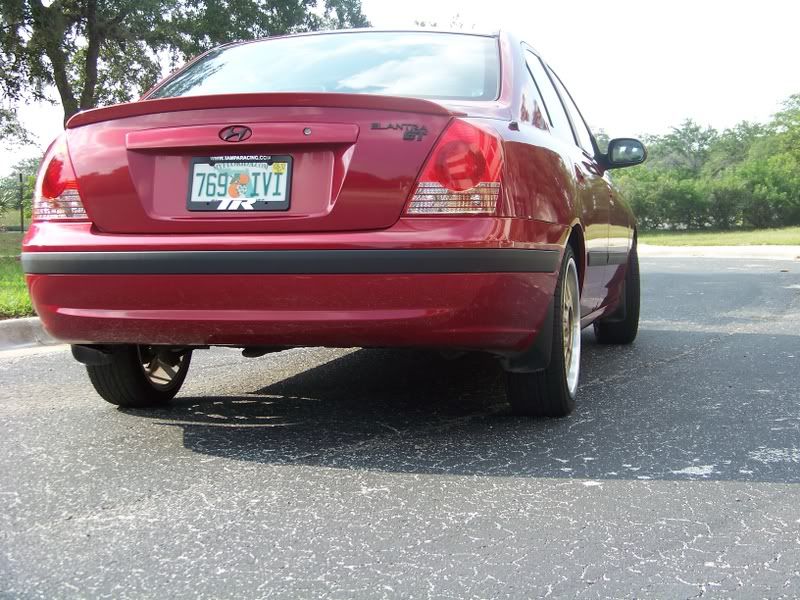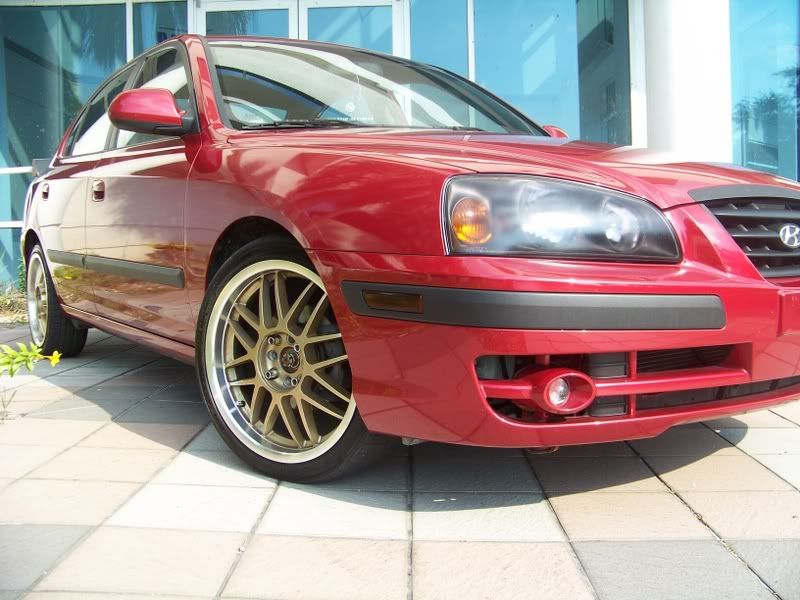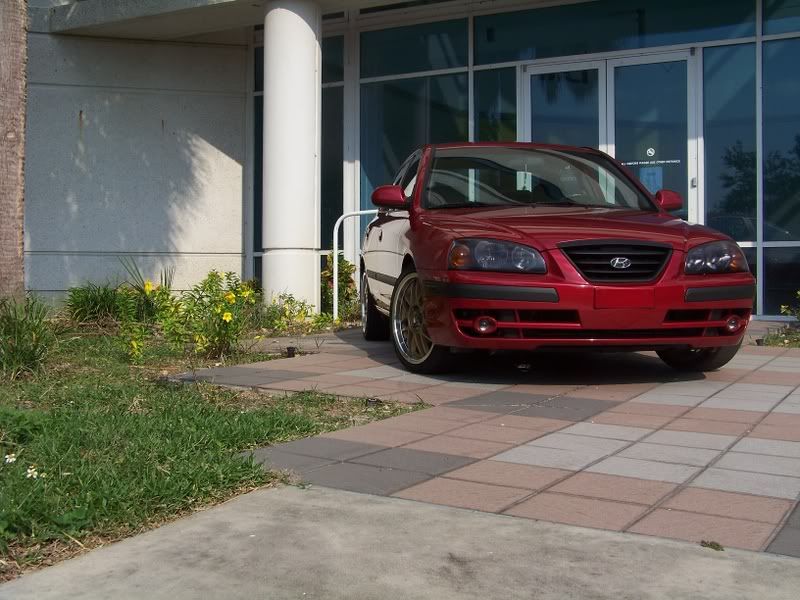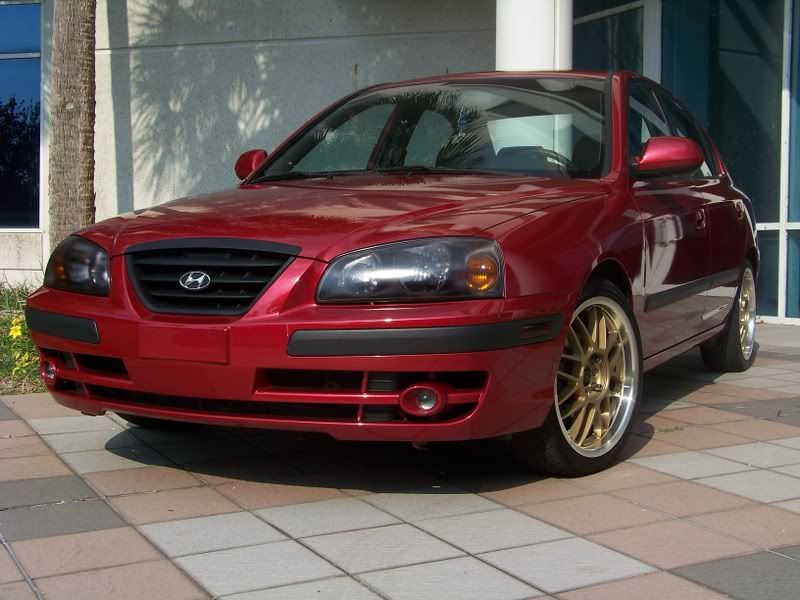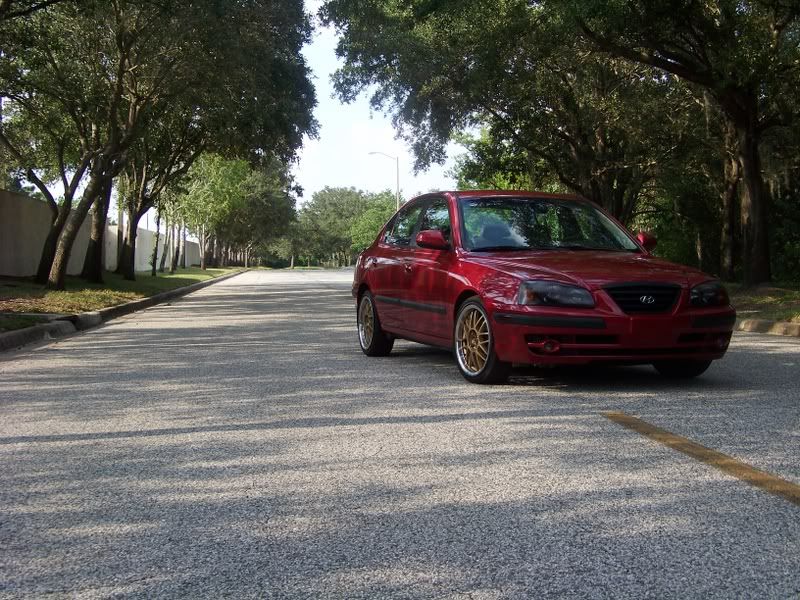 DO NOT POST IN THIS THREAD!!!