Gelicious
2004 Hyundai Elantra GLS (Crimson Red)
Mod list
-Flowmaster 40s Exaust
Video Clip Of Exaust
-ADR 15" wheels With Toyo Proxes 4 205\50\15 Directional Tires
-K&N Pannel Filter with Fender Resonator Box removed
-RRM Front Strut Bar
-19.2mm Tib sway bar
-TWM Short Shifter W/ Razo Weighted Knob.
-PCV Oil\water seperator
-20% tinted windows
-Clutch Restrictor Removal Mod
-Throttle body coolant Bypass
-Red Illuminated Dash Cluster
-3-way washer nozzles
-custom 6.ga ground wires
-Neon blue head lights
-amber lens removed from headlights
-Clear Side markers with Red Bulbs
-Chrome Front and Rear turn signal bulbs (amber when lit)
-Chrome reverse lights (hyper white when lit)
-Blue driving lights
-Sony Headunit that matches Dash color
-1000W Pheonix amp
-12" Cerwin Vega subwoofer
Pictures.
VTElantra
2004 Sea Shell Elantra GLS
Mods: not many
CVVT Emblem
KDM Pedals
KDM Dead Pedal
DIY LIP KIT
Metal White Low Beam Headlights
Pioneer DEH-P3700MP CD/MP3/WMA Head Unit
2 Eclipes SW6103DVC 10" Subs
Eclipes PA4212 Amp
Custom Dual 10" Box
Pictures
2loud2k2xd
Rally Red 2002 Hyundai Elantra GT
each and every mod that was done to my car, my friend and i had done. it personalizes a bit more when you DIY
the mod list:
PERFORMANCE:
zex wet nitrous kit(#82021), 10lb nitrous bottle(placed behind drivers seat) zex safety blowdown tube, zex purge kit, zex rapid fire LED (red) purge kit, jets from 50 to 80 shot, but i run an 80 shot
FF fuel rail adapter, ngk brk6e 1* colder plugs (changed every 2 bottles), ngk 8.5mm blue plug wires, weaponR dragon 3" sri, breather element, stock exhaust manifold with a 2.25"ss pipe striaght thru to the muffler(deleted resonator and 2nd cat), reactive racing pipe, NO CEL
hayden trans cooler(#1401), 190lph whalbro fuel pump, intake resonator and snorkel tube removed, throttle body coolant bypass, 5pc 4ga ground wire w/ gold terminals, gold + and - battery terminals, BIG3, mobile1 synthetic oil(changed every 2500 miles), 93 premium octane fuel
EXTERIOR:
18" konig unknown's wrapped with 215/35/18 nitto neo gen tires, B&G adjustable coilovers (dropped low), red painted calipers, kvr carbon/kevlar pads, cross drilled rotors, red vinyl windshield strip, strobe lights in parking lamp corners (front) and rear back-up lights, front mesh in bumper, painted covers under the hood, rear drain tube relocated, 100 watt xenon blue headlights and fog lights, fully de-badged
INTERIOR:
tinted windows, carbon fiber pedals, red painted dash fascia, center console, trim on all 4 doors, painted "srs" on steering wheel and on the pass side aribag, f/g dual gauge A-pillar with a/f and nitrous pressure autometer procomp ultralite gauges, custom switch panel in the dimmer blanks-master nitrous arm (blue led toggle, with red safety cover), strobe switch (blue), interior noens (blue). nitrous purge switch, blue clock, stand alone 12 panel fuse box for all mod wiring, 100 sq yards of fatmat (soundproofing). no rattles. custom lisence plate mounting brackets.
ICE:
pioneer premier 960mp cd/mp3/wma..well its got everything (6.5volts/3 channels), pioneer premier p8-dvd indash dvd player w/motorized flip out 6.5" lcd touch screen. both these units are stacked double din. 1 kicker soloX 12" sub, 5.25cu' sub box(vented/slotted and tuned to 40hz), audiobahn 2300hct amp (2400 watts rms @1ohm), remote bass controller, audiobahn components (front), audiobahn mid range (rear), audiobahn 6401 component amp (600 watts rms), 3 farad digital fap, optima 1125ca yellow top (for system only, dual battery set-up, 0ga wiring for a dual battery set-up (about 20'), 150 amp circuit breaker, 160 amp relay, monster 0noise competition rca wires (6 channels), digital + distribution block, - distribution block, custom made (black carpeted 1/2"mdf) amp racks(2), battery holder, nitrous bottle board, new trunk platform/liner. both the decks, all the amps, the cap, switch panel, clock, dist block, remote bass controller, dash, all light up blue/purple like the dash.
i hit a 140spl on a termlab, and i run a 15.5 1/4 mile with all the audio weight in the car. not too bad.
dyno runs (sae corrected)
120whp and 118wtq--N/A
156whp and 168wtq--80 shot nitrous
-dyno videos:
http://media.putfile.com/S4020049
http://media.putfile.com/cotmpics018
http://media.putfile.com/cotmpics019
-track video (from inside the car):
http://media.putfile.com/race-day-005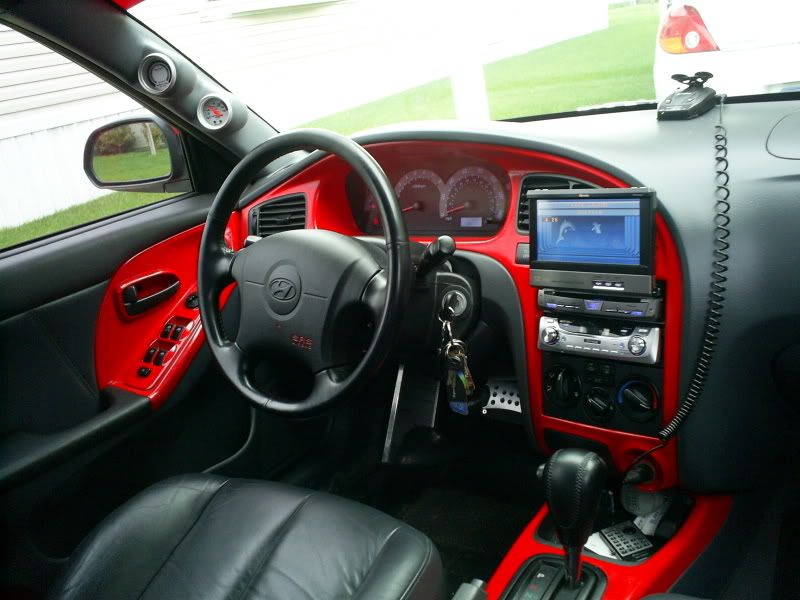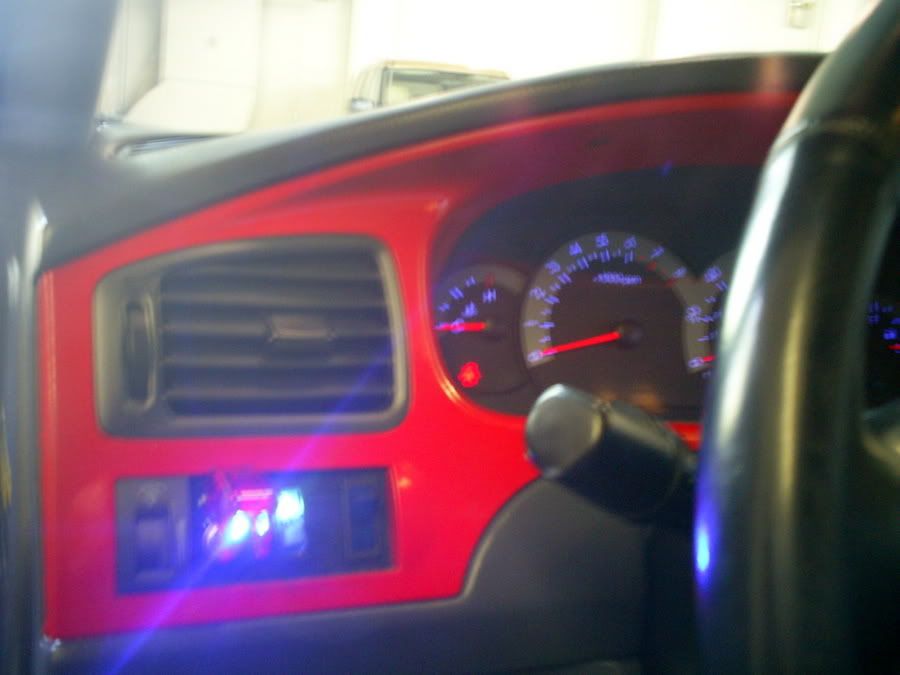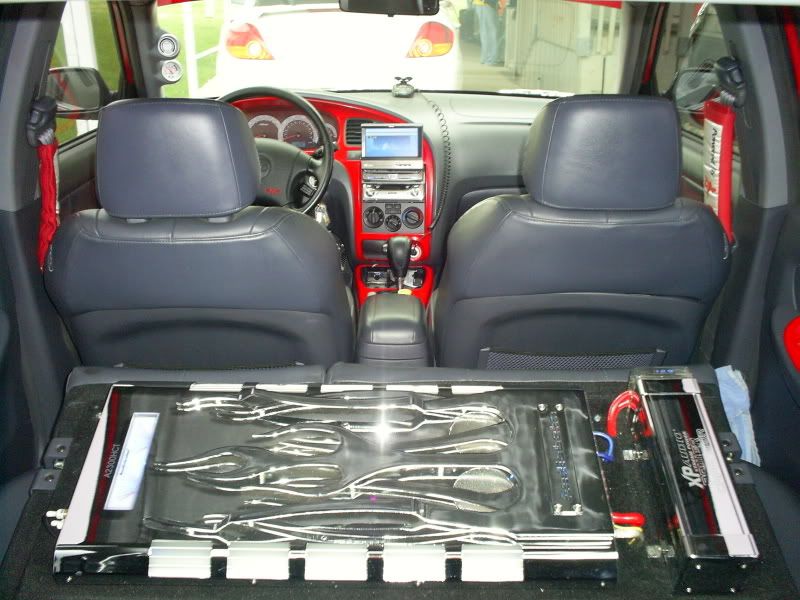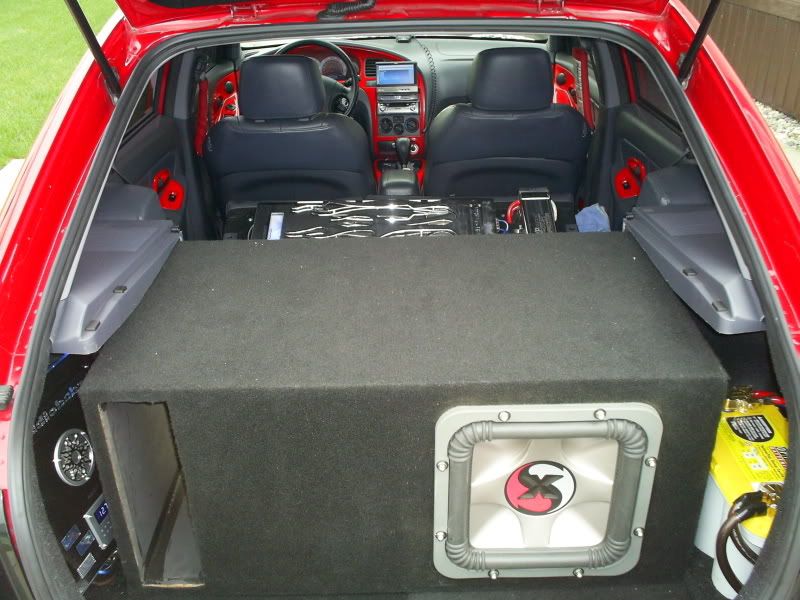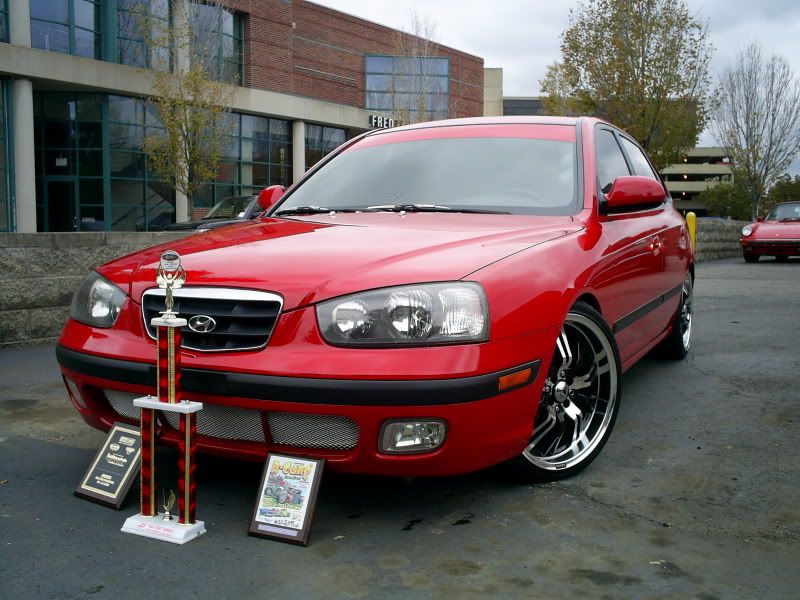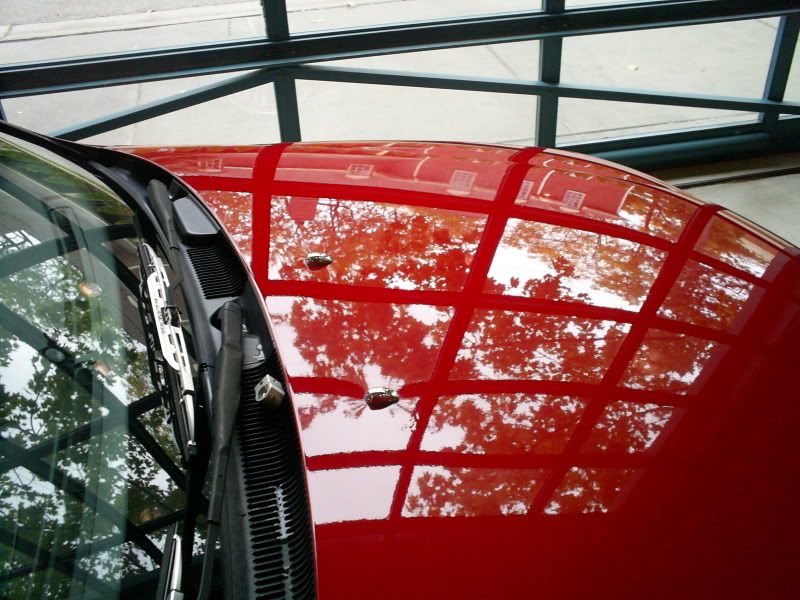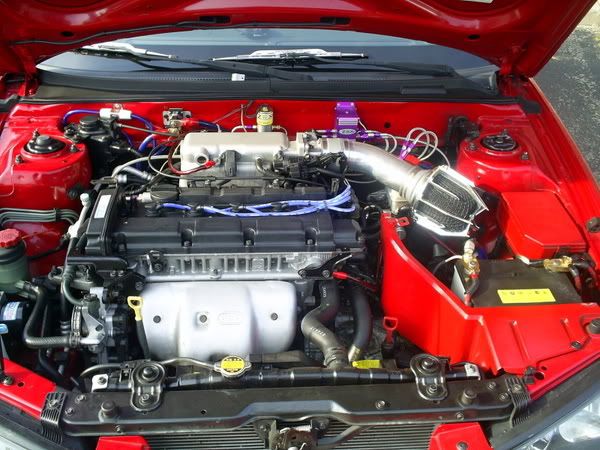 Elpi
Here's my 2003 GT
Exterior :
Complete Xenon kit for all the lights
Compact division grill
Front Bumer diamond mesh grill
Custom front lip
Debadged trunk
3M reflective GT trunk logo
Ikon 17" wheels on kumho ecsta 711 205/40/r17
Window tint
Undercar blue led kit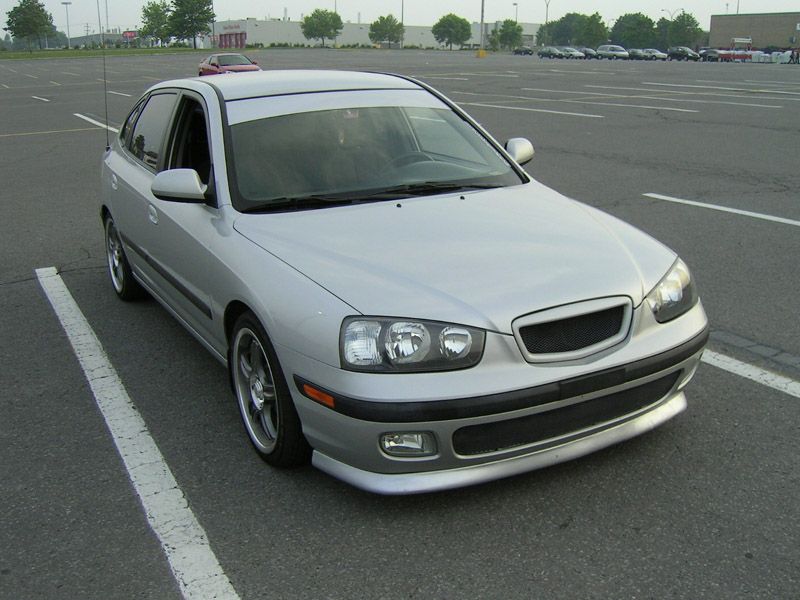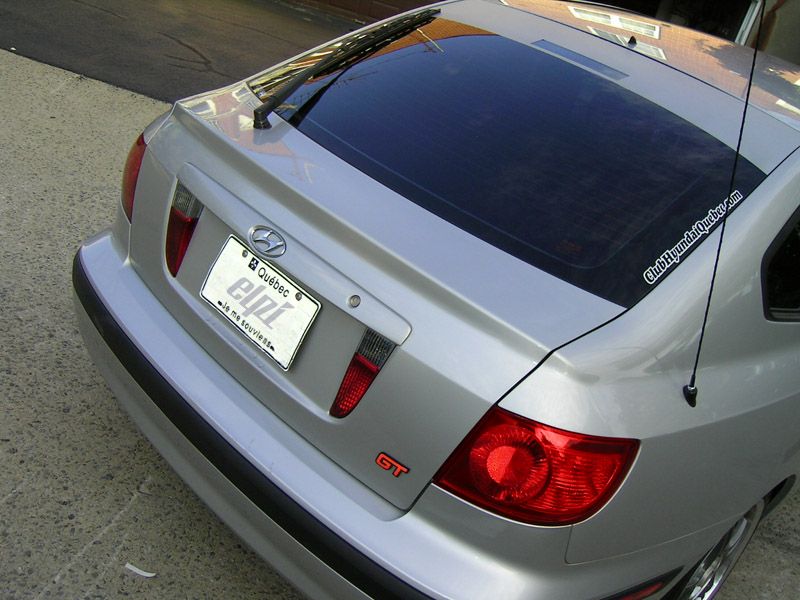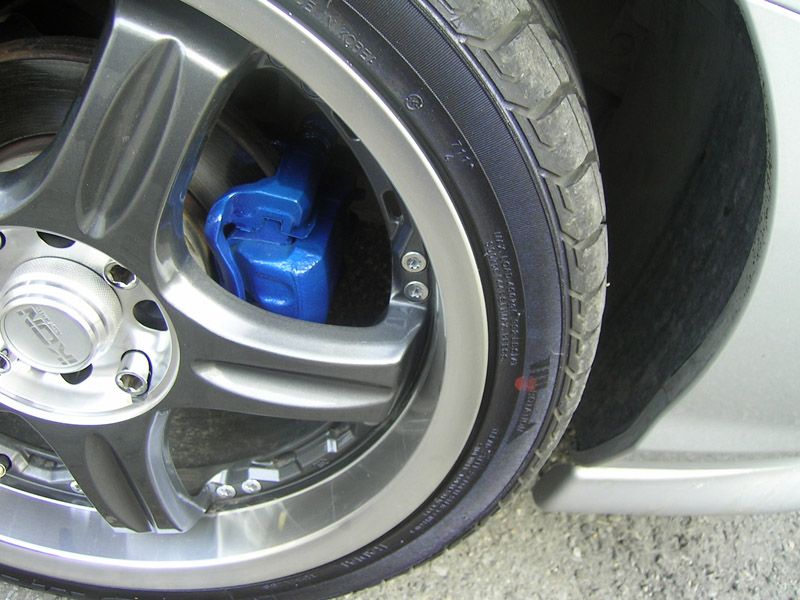 Interior :
Custom painted air trap & window switch insertions
Black "Leather" insertions in doors
Clear door marker
TWM shortshifter with carbon fiber knob
Window switches and lighter blue led
Dynamat insulation
Tiburon aluminium pedal upgrade
Pioneer Head Unit 4x50w
Cerwin Vega component 6"mid sub and 1½ tweeter dome driven by 175w kenwood amp
12" phoenix gold woofer driven by a 350 w kenwood amp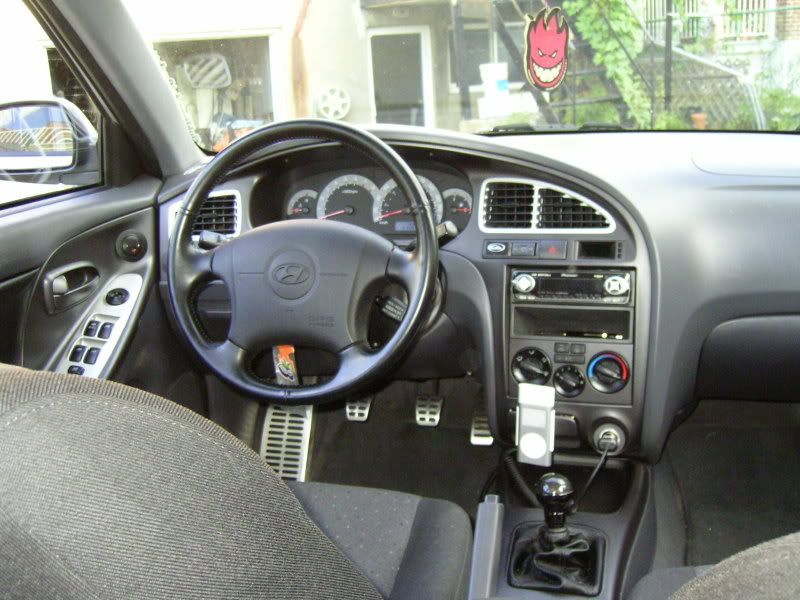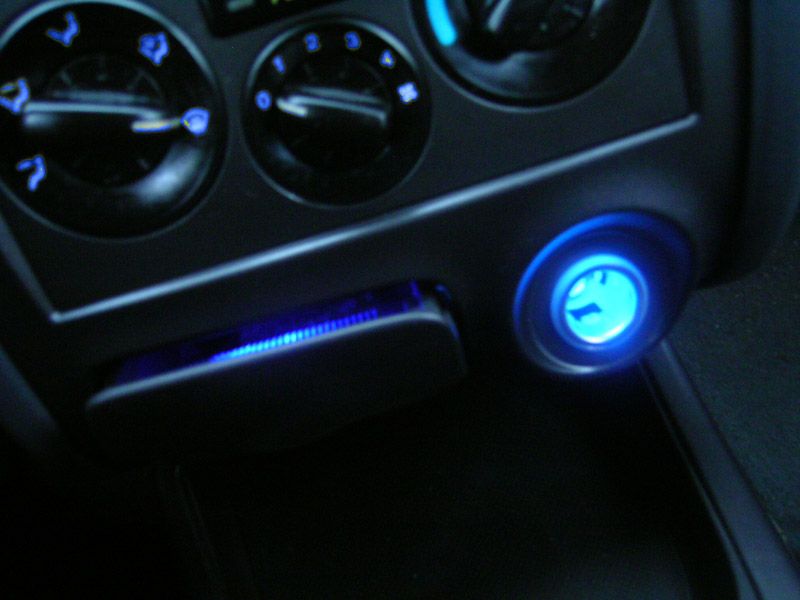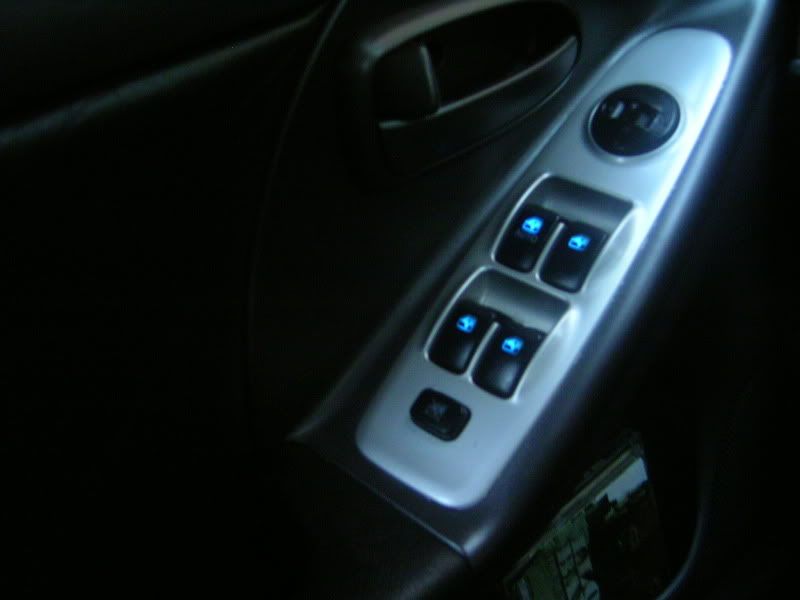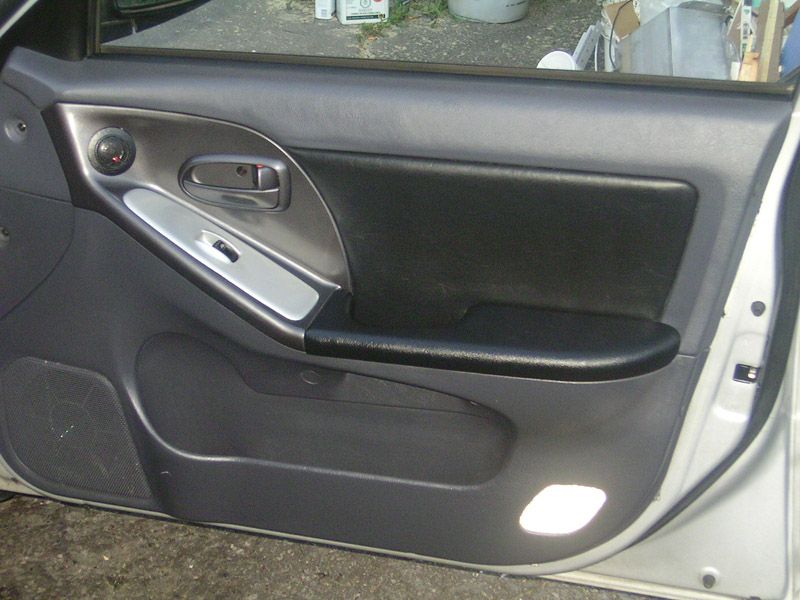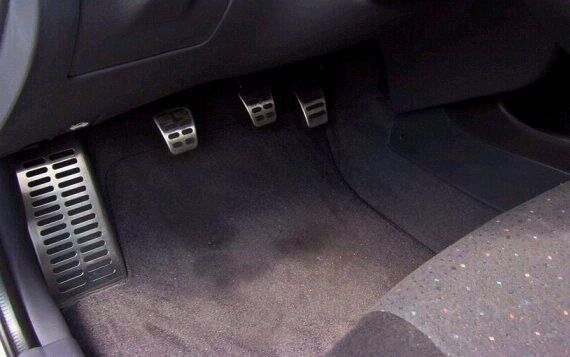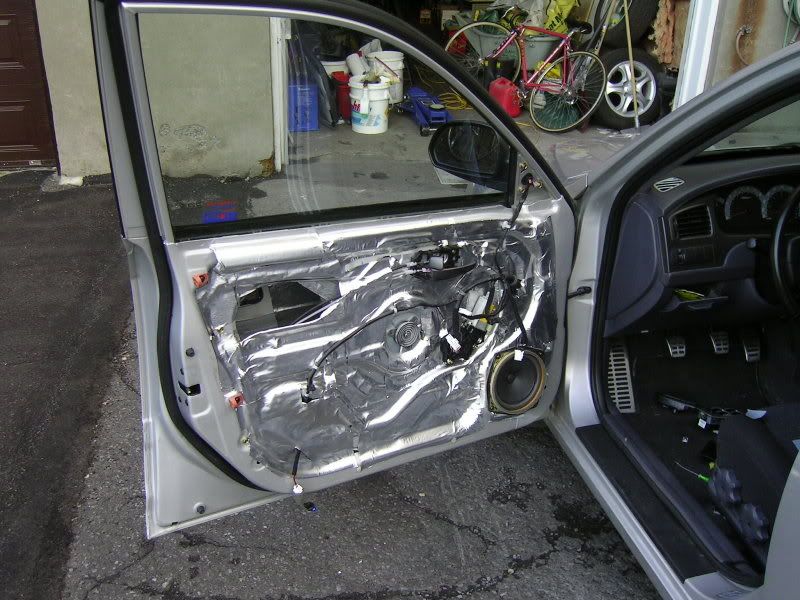 Suspension :
Front shark racing strut bar
Mussa rear strut bar
Eibach pro-kit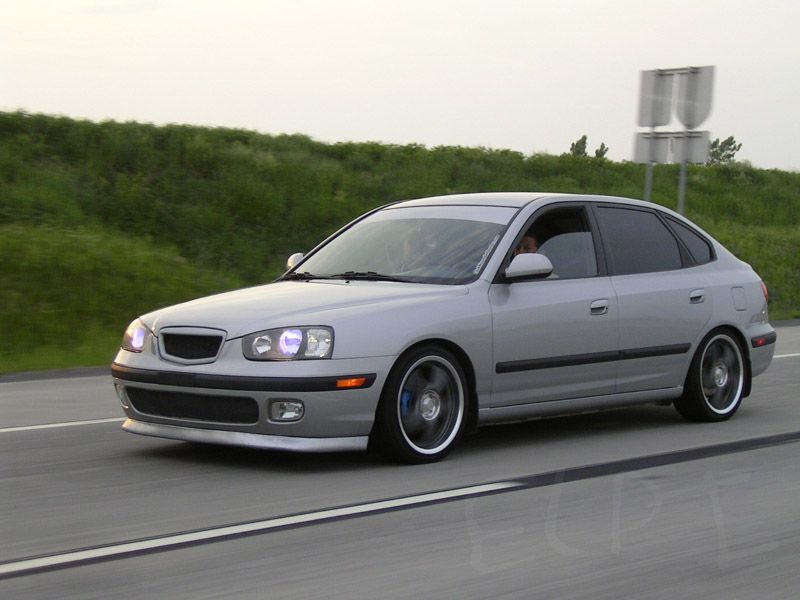 Motor :
AOS COld air Intake
GRX ground wire kit
Please do not post in this thread!

Thanks