sooooo, as i was foloing around with a buddy i decided to take a small sprint by foot behind his car pulling away from the parking place.... he steps on the brake and i slam full body into the back of his car.
result: TTTTTTibia fubar.. the tailpipe sticks out from under the bumper like 3 inches straight back and chipped of a bonefragment of roughly 2 inches long of my libia.
first aid, lots of pain and now recovering.
becarefull everybody... stupidness leads to pain.
Sensitive content, not recommended for those under 18
Show Content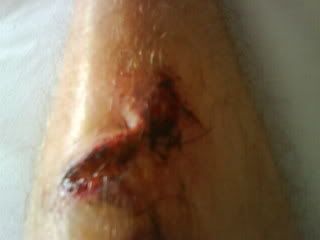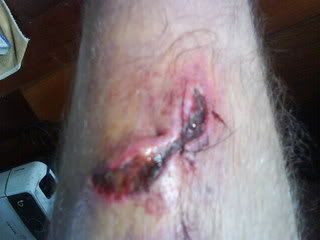 note; the piece of bone that came loose was sticking out of this wound and they removed it before putting the stich in ..